Definition of Residual claim

Residual claim
Related: equity claim


---
Related Terms:
Also called a residual claim, a claim to a share of earnings after debt obligation have been
satisfied.


---
The residual claims that stockholders have against a firm's assets, calculated by
subtracting total liabilities from total assets.


---
A reduction in the likelihood one or more of the firm's claimants will be fully repaid,
including time value of money considerations.


---
A party to an explicit or implicit contract.


---
A claim that can be made only if one or more specified outcomes occur.


---
An auditor's statement disclaiming any opinion regarding the company's financial
condition.


---
claims that can be bought and sold in financial markets, such as those of stockholders and
bondholders.


---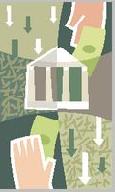 claims that cannot be easily bought and sold in the financial markets, such as those of
the government and litigants in lawsuits.


---
1) Parts of stock returns not explained by the explanatory variable (the market-index return). They
measure the impact of firm-specific events during a particular period.
2) Remainder cash flows generated by pool collateral and those needed to fund bonds supported by the collateral.


---
Assets that remain after sufficient assets are dedicated to meet all senior debtholder's claims in full.


---
An approach that suggests that a firm pay dividends if and only if acceptable
investment opportunities for those funds are currently unavailable.


---
Lost wealth of the shareholders due to divergent behavior of the managers.


---
A method of allocating the purchase price for the acquisition of another firm among the
acquired assets.


---
Related: unsystematic risk


---
Usually refers to the value of a lessor's property at the time the lease expires.


---
Residual income (RI)
The profit remaining after deducting from profit a notional cost of capital on the investment in a business or division of a business.


---

Residual Value
The value attributed to a company to represent all future cash flows
after the end of the forecast period


---
residual income
the profit earned by a responsibility center that exceeds an amount "charged" for funds committed to that center


---
residual income
Also called economic value added. Profit minus cost of capital employed.


---
Unclaimed Pay
Net pay not collected by an employee, which is typically transferred
to the local state government after a mandated interval has passed from
the date of payment.


---
Preferred Stock Stock that has a claim on assets and dividends of a corporation that are prior
to that of common stock. Preferred stock typically does not carry the right to vote.


---
Residual Value
Typically estimated based on the present value of the after-tax cash flows expected to be earned after the forecast period.


---
Claim
Request for payment of benefits under the terms of an insurance policy.


---
Claimant
Person or party making request for payment of benefits under the terms of an insurance policy.


---
Shareholders' Equity
The residual interest or owners' claims on the assets of a corporation
that remain after deducting its liabilities.


---
Related to : financial, finance, business, accounting, payroll, inventory, investment, money, inventory control, stock trading, financial advisor, tax advisor, credit.