Definition of Realized Gains and Losses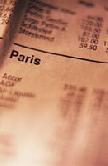 Realized Gains and Losses
Increases or decreases in the fair value of an asset or a liability that
are realized through sale or settlement.


---
Related Terms:
The price change portion of a stock's return.


---
future-period revenue.


---
No pun intended, but these types of gains
and losses are extraordinarily important to understand. These are nonrecurring,
onetime, unusual, nonoperating gains or losses that are
recorded by a business during the period. The amount of each of these
gains or losses, net of the income tax effect, is reported separately in the
income statement. Net income is reported before and after these gains
and losses. These gains and losses should not be recorded very often, but
in fact many businesses record them every other year or so, causing
much consternation to investors. In addition to evaluating the regular
stream of sales and expenses that produce operating profit, investors
also have to factor into their profit performance analysis the perturbations
of these irregular gains and losses reported by a business.


---
losses that a firm can take advantage of to reduce taxes.


---
Yield assuming that coupon payments are invested at the going market interest
rate at the time of their receipt and rolled over until the bond matures.


---
The return that is actually earned over a given time period.


---
A revenue transaction where goods and services are exchanged for cash or
claims to cash.


---

a method of accounting for byproducts or scrap that does not recognize any value for these products until they are sold; the value recognized
upon sale can be treated as other revenue or other income


---
Lost wealth of the shareholders due to divergent behavior of the managers.


---
Related to : financial, finance, business, accounting, payroll, inventory, investment, money, inventory control, stock trading, financial advisor, tax advisor, credit.