Definition of RAMs (Reverse-annuity mortgages)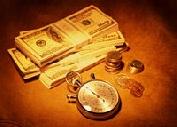 RAMs (Reverse-annuity mortgages)
mortgages in which the bank makes a loan for an amount equal to a
percentage of the appraisal value of the home. The loan is then paid to the homeowner in the form of an
annuity.


---
Related Terms:
the present value of a finite stream of cash flows for every beginning $1 of cash flow.


---
A regular periodic payment made by an insurance company to a policyholder for a specified period
of time.


---
An annuity with n payments, wherein the first payment is made at time t = 0 and the last
payment is made at time t = n - 1.


---
Present value of $1 paid for each of t periods.


---
An annuity with a first payment on full period hence, rather than immediately.


---
A monthly fixed-dollar payment beginning at retirement age. It is nominal
because the payment is fixed in dollar amount at any particular time, up to and including retirement.


---
The purchase by investors of securities directly from the issuer.


---

The equivalent amount per year for some number of years that has a present
value equal to a given amount.


---
mortgages in which annual increases in monthly payments are used to
reduce outstanding principal and to shorten the term of the loan.


---
A type of stepped-payment loan in which the borrower's payments
are initially lower than those on a comparable level-rate mortgage. The payments are gradually increased over
a predetermined period (usually 3,5, or 7 years) and then are fixed at a level-pay schedule which will be
higher than the level-pay amortization of a level-pay mortgage originated at the same time. The difference
between what the borrower actually pays and the amount required to fully amortize the mortgage is added to
the unpaid principal balance.


---
The manner in which retirement benefits are paid out.


---
A type of mortgage-pipeline risk that occurs when a lender commits to sell loans to an
investor at rates prevailing at application but sets the note rates when the borrowers close. The lender is thus
exposed to the risk of falling rates.


---
In essence, refers to a repurchase agreement. From the customer's perspective, the customer
provides a collateralized loan to the seller.


---
A proportionate decrease in the number of shares, but not the value of shares of stock
held by shareholders. Shareholders maintain the same percentage of equity as before the split. For example, a
1-for-3 split would result in stockholders owning 1 share for every 3 shares owned before the split. After the
reverse split, the firm's stock price is, in this example, worth three times the pre-reverse split price. A firm
generally institutes a reverse split to boost its stock's market price and attract investors.


---
An insurance policy bought by the sponsor of a pension plan for a single
premium. In return, the insurance company agrees to make lifelong payments to the employee (the
policyholder) when that employee retires.


---
Tandem programs
Under Ginnie Mae, mortgage funds provided at below-market rates to residential
mortgage buyers with FHA Section 203 and 235 loans and to developers of multifamily projects with Section
236 loans initially and later with Section 221(d)(4) loans.


---
Annuity
A series of payments or deposits of equal size spaced evenly over
a specified period of time


---
Annuity Due
annuity where the payments are to be made at the beginning of
each period


---
Ordinary Annuity
An annuity where the payments are made at the end of each
period


---
annuity due
a series of equal cash flows being received or paid at the beginning of a period


---
ordinary annuity
a series of equal cash flows being received
or paid at the end of a period


---
Annuity
A series of payments over a period of time. The payments are usually
in equal amounts and usually at regular intervals such as quarterly,
semi-annually, or annually.


---
annuity
Equally spaced level stream of cash flows.


---
annuity due
Level stream of cash flows starting immediately.


---
annuity factor
Present value of an annuity of $1 per period.


---
Individual Retirement Annuity
An IRA comprised of an annuity that is managed
through and paid out by a life insurance company.


---
Annuity
A contract which provides an income for a specified period of time, such as a certain number of years or for life. An annuity is like a life insurance policy in reverse. The purchaser gives the life insurance company a lump sum of money and the life insurance company pays the purchaser a regular income, usually monthly.


---
Back To Back Annuity
This term refers to the simultaneous issue of a life annuity with a non-guaranteed period and a guaranteed life insurance policy [usually whole life or term to 100]. The face value of the life insurance would be the same amount that was used to purchase the annuity. This combination of life annuity providing the highest payout of all types of annuities, along with a guaranteed life insurance policy allowed an uninsurable person to convert his/her RRSP into the best choice of annuity and guarantee that upon his/her death, the full value of the annuity would be paid tax free through the life insurance policy to his family members. However, in the early 1990's, the Federal tax authorities put a stop to the issuing of standard life rates to rated or uninsurable applicants. Insuring a life annuity in this manner is still an excellent way to provide guaranteed tax free funds to family members but the application for the annuity and the application for the life insurance are separate transactions and today, most likely conducted through two different insurance companies so that there is no suspicion of preferential treatment given to the life insurance application.


---
Deferred Annuity
An annuity providing for income payments to commence at a specified future time.


---
Annuity
Periodic payments made to an individual under the terms of the policy.


---
Annuity Period
The time between each payment under an annuity.


---
Guaranteed Interest Annuity (GIA)
Interest bearing investment with fixed rate and term.


---
Variable Annuity
A form of annuity policy under which the amount of each benefit is not guaranteed or specified. The amounts fluctuate according to the earnings of a separate investment account.


---
Related to : financial, finance, business, accounting, payroll, inventory, investment, money, inventory control, stock trading, financial advisor, tax advisor, credit.