Definition of Prospectus

Prospectus
Formal written document to sell securities that describes the plan for a proposed business
enterprise, or the facts concerning an existing one, that an investor needs to make an informed decision.
prospectuses are used by mutual funds to describe the fund objectives, risks and other essential information.


---
prospectus
Formal summary that provides information on an issue of securities.


---
Prospectus
A securities disclosure document which provides full, true and plain disclosure of all facts that may materially affect the market price or value of a company's securities (whether issued or proposed to be issued), and is prepared in accordance with the requirements of the governing securities legislation.


---
prospectus
A legal document that must be filed with securities regulators in order to distribute securities, including mutual funds. Mutual fund dealers are required by law to distribute this document to investors before the purchase of any units. It contains all key information, such as investment objectives and strategies, risk factors and financial highlights.


---
Related Terms:
A preliminary version of a prospectus.


---
The percent of a mutual fund's assets used to defray marketing and distribution expenses. The
amount of the fee is stated in the fund's prospectus. The SEC has recently proposed that 12B-1 fees in excess
of 0.25% be classed as a load. A true " no load" fund has neither a sales charge nor 12b-1 fee.


---
A security backed by a pool of pass-throughs , structured so that
there are several classes of bondholders with varying maturities, called tranches. The principal payments from
the underlying pool of pass-through securities are used to retire the bonds on a priority basis as specified in
the prospectus.
Related: mortgage pass-through security


---
The investigation of a firm's business in conjunction with a
securities offering to determine whether the firm's business and financial situation and its prospects are
adequately disclosed in the prospectus for the offering.


---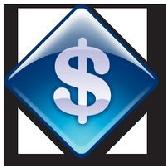 The fund's investment strategy category as stated in the prospectus. There are
more than 20 standardized categories.


---
A "prosperous-like" document providing detailed descriptions of a company's past, present, and prospective business operations. It is normally prepared for the use of potential purchasers of securities offered under the seed capital or private placement prospectus exemptions.


---
A preliminary prospectus containing information required by the SEC. It excludes the offering
price and the coupon of the new issue.


---
Time during which the SEC studies a firm's registration statement. During this time the firm
may distribute a preliminary prospectus.


---
Related to : financial, finance, business, accounting, payroll, inventory, investment, money, inventory control, stock trading, financial advisor, tax advisor, credit.