Definition of Preliminary prospectus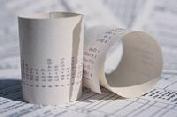 Preliminary prospectus
A preliminary version of a prospectus.


---
Related Terms:
A preliminary prospectus containing information required by the SEC. It excludes the offering
price and the coupon of the new issue.


---
Time during which the SEC studies a firm's registration statement. During this time the firm
may distribute a preliminary prospectus.


---
Formal written document to sell securities that describes the plan for a proposed business
enterprise, or the facts concerning an existing one, that an investor needs to make an informed decision.
prospectuses are used by mutual funds to describe the fund objectives, risks and other essential information.


---
Formal summary that provides information on an issue of securities.


---
A securities disclosure document which provides full, true and plain disclosure of all facts that may materially affect the market price or value of a company's securities (whether issued or proposed to be issued), and is prepared in accordance with the requirements of the governing securities legislation.


---
A legal document that must be filed with securities regulators in order to distribute securities, including mutual funds. Mutual fund dealers are required by law to distribute this document to investors before the purchase of any units. It contains all key information, such as investment objectives and strategies, risk factors and financial highlights.


---
Provides additional financial security should an insured person be dismembered or lose the use of a limb as the result of an accident.


---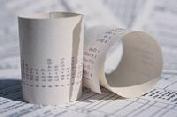 The period of time for which financial statements are produced – see also financial year.


---
Publicly traded issues that may be collateralized by mortgages and MBSs.


---
Refers to the reduction of debt by regular payments of interest and principal in order to pay off a loan by maturity.


---
The annual rate of return that when compounded t times, would have
given the same t-period holding return as actually occurred from period 1 to period t.


---
The time between each payment under an annuity.


---
Floating rate preferred stock, the dividend on which is adjusted every
seven weeks through a Dutch auction.


---
The average useful life of a company's collective amortizable asset base.


---
Average number of days necessary to receive cash for the sale of
a company's products. It is calculated by dividing the value of the
accounts receivable by the average daily sales for the period.


---
Average collection period, or days' receivables
The ratio of accounts receivables to sales, or the total
amount of credit extended per dollar of daily sales (average AR/sales * 365).


---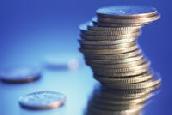 Beneficiary (Credit Insurance)
The person or party designated to receive proceeds entitled by a benefit. Payment of a benefit is triggered by an event. In the case of credit insurance, the beneficiary will always be the creditor.


---
Best-interests-of-creditors test
The requirement that a claim holder voting against a plan of reorganization
must receive at least as much as he would have if the debtor were liquidated.


---
Borrower (Credit Insurance)
A consumer who borrows money from a lender.


---
Brokered market
A market where an intermediary offers search services to buyers and sellers.


---
Commercial Business Loan (Credit Insurance)
An agreement between a creditor and a borrower, where the creditor has loaned an amount to the borrower for business purposes.


---
Comparative credit analysis
A method of analysis in which a firm is compared to others that have a desired
target debt rating in order to infer an appropriate financial ratio target.


---
Compounding period
The length of the time period (for example, a quarter in the case of quarterly
compounding) that elapses before interest compounds.


---
compounding period
the time between each interest computation


---
Consumer credit
Credit granted by a firm to consumers for the purchase of goods or services. Also called
retail credit.


---
Consumer Credit Protection Act
A federal Act specifying the proportion of
total pay that may be garnished.


---
Contingent deferred sales charge (CDSC)
The formal name for the load of a back-end load fund.


---

Convertible exchangeable preferred stock
Convertible preferred stock that may be exchanged, at the
issuer's option, into convertible bonds that have the same conversion features as the convertible preferred
stock.


---
Convertible preferred stock
Preferred stock that can be converted into common stock at the option of the holder.


---
cost of goods manufactured (CGM)
the total cost of the
goods completed and transferred to Finished Goods Inventory
during the period


---
Cost of Preferred Stock
The rate of return required by the investors in the preferred stock of
a company. A component of the cost of capital.


---
cost reduction
the practice of lowering current costs, especially
those that may be in excess of what is necessary


---
Covered call
A short call option position in which the writer owns the number of shares of the underlying
stock represented by the option contracts. Covered calls generally limit the risk the writer takes because the
stock does not have to be bought at the market price, if the holder of that option decides to exercise it.


---
Covered call writing strategy
A strategy that involves writing a call option on securities that the investor
owns in his or her portfolio. See covered or hedge option strategies.


---
Covered interest arbitrage
A portfolio manager invests dollars in an instrument denominated in a foreign
currency and hedges his resulting foreign exchange risk by selling the proceeds of the investment forward for
dollars.


---
Covered or hedge option strategies
Strategies that involve a position in an option as well as a position in the
underlying stock, designed so that one position will help offset any unfavorable price movement in the other,
including covered call writing and protective put buying. Related: naked strategies


---
Covered Put
A put option position in which the option writer also is short the corresponding stock or has
deposited, in a cash account, cash or cash equivalents equal to the exercise of the option. This limits the
option writer's risk because money or stock is already set aside. In the event that the holder of the put option
decides to exercise the option, the writer's risk is more limited than it would be on an uncovered or naked put
option.


---
Credible signal
A signal that provides accurate information; a signal that can be distinguish among senders.


---
Credit
Money loaned.


---
Credit
Buying or selling goods or services now with the intention of payment following at some time in
the future (as opposed to buying or selling goods or services for cash).


---
Credit
One side of a journal entry, usually depicted as the right side.


---
Credit
A rating of a company's credit (ability to payback debt), usually by a third party credit agency.


---
credit
On your bank statement, 'credit' represents funds that you have deposited into your account. The opposite of a credit is a debit.
However, 'credit' also means money that you borrow from a financial lender, like a bank. A credit card, for example, is a card that allows you to access funds which you then have to repay.


---
Credit analysis
The process of analyzing information on companies and bond issues in order to estimate the
ability of the issuer to live up to its future contractual obligations. Related: default risk


---
credit analysis
Procedure to determine the likelihood a customer will pay its bills.


---
credit bureau
An organization that provides financial institutions with credit information concerning existing or potential customers who are looking to obtain credit services.


---
credit card
A revolving source of credit with a pre-established limit. You have to pay interest on a credit card if you have an outstanding balance.


---
Credit Crunch
A decline in the ability or willingness of banks to lend.


---
Credit enhancement
Purchase of the financial guarantee of a large insurance company to raise funds.


---
Credit Loss
A loan receivable that has proven uncollectible and is written off.


---
credit memo
A record of the funds which have been credited to your account.


---
Credit period
The length of time for which the customer is granted credit.


---
credit policy
Standards set to determine the amount and nature of credit to extend to customers.


---
Credit Rationing
Restriction of loans by lenders so that not all borrowers willing to pay the current interest rate are able to obtain loans.


---
Credit risk
The risk that an issuer of debt securities or a borrower may default on his obligations, or that the
payment may not be made on a negotiable instrument. Related: Default risk


---
Credit Risk
Financial and moral risk that an obligation will not be paid and a loss will result.


---
Credit scoring
A statistical technique wherein several financial characteristics are combined to form a single
score to represent a customer's creditworthiness.


---
Credit spread
Related:Quality spread


---
Credit Terms
Conditions under which credit is extended by a lender to a borrower.


---
Credit Union
Credit unions are community based financial co-operatives and most offer a full range of services. All are owned and controlled by members who are also shareholders. Credit unions are regulated provincially and insured by a stabilization fund, deposit insurance or guarantee corporation.
Credit unions are supported by a system of provincial credit union Centrals, a national credit union Central and affiliated national financial co-operatives.


---
Crediting rate
The interest rate offered on an investment type insurance policy.


---
Creditor
Lender of money.


---
Creditor
Person or business that is owed money.


---
Creditor (Credit Insurance)
A lender or lending institution that offers financing and loans to a borrower, for the purpose of acquiring a commodity.


---
Creditor Proof Protection
The creditor proof status of such things as life insurance, non-registered life insurance investments, life insurance RRSPs and life insurance RRIFs make these attractive products for high net worth individuals, professionals and business owners who may have creditor concerns. Under most circumstances the creditor proof rules of the different provincial insurance acts take priority over the federal bankruptcy rules.
The provincial insurance acts protect life insurance products which have a family class beneficiary. Family class beneficiaries include the spouse, parent, child or grandchild of the life insured, except in Quebec, where creditor protection rules apply to spouse, ascendants and descendants of the insured. Investments sold by other financial institutions do not offer the same security should the holder go bankrupt. There are also circumstances under which the creditor proof protections do not hold for life insurance products. Federal bankruptcy law disallows the protection for any transfers made within one year of bankruptcy. In addition, should it be found that a person shifted money to an insurance company fund in bad faith for the specific purpose of avoiding creditors, these funds will not be creditor proof.


---
Creditors
Purchases of goods or services from suppliers on credit to whom the debt is not yet paid. Or a
term used in the Balance Sheet to denote current liabilities.


---
Critical Growth Periods
Times in a company's history when growth is essential and without which survival of the business might be in jeopardy.


---
Critical Illness Insurance (Credit Insurance)
Coverage that provides a lump-sum payment should you become seriously ill with a specified illness. The payment is made to your creditors to pay off your debt owing.


---
Cumulative preferred stock
Preferred stock whose dividends accrue, should the issuer not make timely
dividend payments. Related: non-cumulative preferred stock.


---
Debt (Credit Insurance)
Money, goods or services that someone is obligated to pay someone else in accordance with an expressed or implied agreement. Debt may or may not be secured.


---
Deferred-annuities
Tax-advantaged life insurance product. Deferred annuities offer deferral of taxes with the
option of withdrawing one's funds in the form of life annuity.


---
Deferred Annuity
An annuity providing for income payments to commence at a specified future time.


---
Deferred call
A provision that prohibits the company from calling the bond before a certain date. During this
period the bond is said to be call protected.


---
deferred compensation
pay related to current performance
that will be received at a later time, typically after retirement


---
Deferred equity
A common term for convertible bonds because of their equity component and the
expectation that the bond will ultimately be converted into shares of common stock.


---
Deferred futures
The most distant months of a futures contract. A bond that sells at a discount and does not
pay interest for an initial period, typically from three to seven years. Compare step-up bond and payment-inkind
bond.


---
Deferred Income Tax Expense
That portion of the total income tax provision that is the result
of current-period originations and reversals of temporary differences.


---
Deferred nominal life annuity
A monthly fixed-dollar payment beginning at retirement age. It is nominal
because the payment is fixed in dollar amount at any particular time, up to and including retirement.


---
Deferred Tax Asset
Future tax benefit that results from (1) the origination of a temporary difference
that causes pretax book income to be less than taxable income or (2) a loss, credit, or other
carryforward. Future tax benefits are realized on the reversal of deductible temporary differences
or the offsetting of a loss carryforward against taxable income or a tax-credit carryforward against
the current tax provision.


---
Deferred Tax Liability
Future tax obligation that results from the origination of a temporary
difference that causes pretax book income to exceed taxable income.


---
Deferred taxes
A non-cash expense that provides a source of free cash flow. Amount allocated during the
period to cover tax liabilities that have not yet been paid.


---
Demand line of credit
A bank line of credit that enables a customer to borrow on a daily or on-demand basis.


---
Disability Insurance (Credit Insurance)
Group Insurance designed to cover monthly obligations due to a borrower being unable to work due to sickness or injury.


---
Discount period
The period during which a customer can deduct the discount from the net amount of the bill
when making payment.


---
Discounted payback period rule
An investment decision rule in which the cash flows are discounted at an
interest rate and the payback rule is applied on these discounted cash flows.


---
EBDDT - Earnings before depreciation and deferred taxes
This measure is used principally by
firms in the real estate industry, with the exception of real estate investment trusts, which typically
do not pay taxes.


---
engineered cost
a cost that has been found to bear an observable
and known relationship to a quantifiable activity base


---
Eurocredits
Intermediate-term loans of Eurocurrencies made by banking syndicates to corporate and
government borrowers.


---
Evaluation period
The time interval over which a money manager's performance is evaluated.


---
Evergreen credit
Revolving credit without maturity.


---
expired cost
an expense or a loss


---
Export Credit Insurance
The granting of insurance to cover the commercial and political risks of selling in foreign markets.


---
Extended Amortization Period
An amortization period that continues beyond a long-lived asset's economic useful life.


---
Extended Amortization Periods
Amortizing capitalized expenditures over estimated useful lives that are unduly optimistic.


---
Federal credit agencies
Agencies of the federal government set up to supply credit to various classes of
institutions and individuals, e.g. S&Ls, small business firms, students, farmers, and exporters.


---
Five Cs of credit
Five characteristics that are used to form a judgement about a customer's creditworthiness:
character, capacity, capital, collateral, and conditions.


---
Floating-rate preferred
Preferred stock paying dividends that vary with short-term interest rates.


---
Foreign tax credit
Home country credit against domestic income tax for foreign taxes paid on foreign
derived earnings.


---
Formalized Line of Credit
A contractual commitment to make loans to a particular borrower up to a specified maximum during a specified period, usually one year.


---
Freddie Mac (Federal Home Loan Mortgage Corporation)
A Congressionally chartered corporation that
purchases residential mortgages in the secondary market from S&Ls, banks, and mortgage bankers and
securitizes these mortgages for sale into the capital markets.


---
Full Credit Period
The period of trade credit given by a supplier to its customer.


---
Full faith-and-credit obligations
The security pledges for larger municipal bond issuers, such as states and
large cities which have diverse funding sources.


---
Government sponsored enterprises
Privately owned, publicly chartered entities, such as the Student Loan
Marketing Association, created by Congress to reduce the cost of capital for certain borrowing sectors of the
economy including farmers, homeowners, and students.


---
Grace Period
A specific period of time after a premium payment is due during which the policy owner may make a payment, and during which, the protection of the policy continues. The grace period usually ends in 30 days.


---
Grace Period
Length of time during which repayments of loan principal are excused. Usually occurs at the start of the loan period.


---
High-Powered Money
See money base.


---
Related to : financial, finance, business, accounting, payroll, inventory, investment, money, inventory control, stock trading, financial advisor, tax advisor, credit.