Definition of Price value of a basis point (PVBP)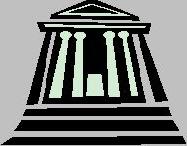 Price value of a basis point (PVBP)
Also called the dollar value of a basis point, a measure of the change in
the price of the bond if the required yield changes by one basis point.


---
Related Terms:
The sum of all the interest options in your policy, including interest.


---
Well, frankly, accrual is not a good descriptive
term. Perhaps the best way to begin is to mention that accrual-basis
accounting is much more than cash-basis accounting. Recording only the
cash receipts and cash disbursement of a business would be grossly
inadequate. A business has many assets other than cash, as well as
many liabilities, that must be recorded. Measuring profit for a period as
the difference between cash inflows from sales and cash outflows for
expenses would be wrong, and in fact is not allowed for most businesses
by the income tax law. For management, income tax, and financial
reporting purposes, a business needs a comprehensive record-keeping
system—one that recognizes, records, and reports all the assets and liabilities
of a business. This all-inclusive scope of financial record keeping
is referred to as accrual-basis accounting. Accrual-basis accounting
records sales revenue when sales are made (though cash is received
before or after the sales) and records expenses when costs are incurred
(though cash is paid before or after expenses are recorded). Established
financial reporting standards require that profit for a period
must be recorded using accrual-basis accounting methods. Also, these
authoritative standards require that in reporting its financial condition a
business must use accrual-basis accounting.


---
An amount of money invested plus the interest earned on that money.


---
The net present value analysis of an asset if financed solely by equity
(present value of un-levered cash flows), plus the present value of any financing decisions (levered cash
flows). In other words, the various tax shields provided by the deductibility of interest and the benefits of
other investment tax credits are calculated separately. This analysis is often used for highly leveraged
transactions such as a leverage buy-out.


---
A means of compensating the broker of a program trade solely on the basis of commission
established through bids submitted by various brokerage firms. agency incentive arrangement. A means of
compensating the broker of a program trade using benchmark prices for issues to be traded in determining
commissions or fees.


---
a method of allocating joint cost to joint products using a
simulated net realizable value at the split-off point; approximated
value is computed as final sales price minus
incremental separate costs


---
The price at which a willing buyer and a willing unrelated seller would freely agree to
transact.


---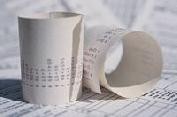 A dealer's price to sell a security; also called the offer price.


---
A convention used for quoting bids and offers for treasury bills in terms of annualized
yield , based on a 360-day year.


---
Gives the lessee the option to purchase the asset at a price below fair market
value when the lease expires.


---
Regarding a futures contract, the difference between the cash price and the futures price observed in the
market. Also, it is the price an investor pays for a security plus any out-of-pocket expenses. It is used to
determine capital gains or losses for tax purposes when the stock is sold.


---
In the bond market, the smallest measure used for quoting yields is a basis point. Each percentage
point of yield in bonds equals 100 basis points. basis points also are used for interest rates. An interest rate of
5% is 50 basis points greater than an interest rate of 4.5%.


---
One one-hundredth of one percent


---
One hundredth of one percentage point, or 0.0001.


---
One one-hundredth of a percentage point, used to express variations in yields. For example, the difference between 5.36 percent and 5.38 percent is 2 basis points.


---
Basis price
price expressed in terms of yield to maturity or annual rate of return.


---
Basis risk
The uncertainty about the basis at the time a hedge may be lifted. Hedging substitutes basis risk for
price risk.


---
Benefit Value
The amount of cash payable on a benefit.


---
Bid price
This is the quoted bid, or the highest price an investor is willing to pay to buy a security. Practically
speaking, this is the available price at which an investor can sell shares of stock. Related: Ask , offer.


---
Bond-equivalent basis
The method used for computing the bond-equivalent yield.


---
Bond points
A conventional unit of measure for bond prices set at $10 and equivalent to 1% of the $100 face
value of the bond. A price of 80 means that the bond is selling at 80% of its face, or par value.


---
Bond value
With respect to convertible bonds, the value the security would have if it were not convertible
apart from the conversion option.


---
Book value
A company's book value is its total assets minus intangible assets and liabilities, such as debt. A
company's book value might be more or less than its market value.


---
BOOK VALUE
An asset's cost basis minus accumulated depreciation.


---
Book Value
The value of an asset as carried on the balance sheet of a
company. In reference to the value of a company, it is the net worth
(equity) of the company.


---
Book value
An asset's original cost, less any depreciation that has been subsequently incurred.


---
book value
Net worth of the firm's assets or liabilities according
to the balance sheet.


---
book value and book value per share
Generally speaking, these terms
refer to the balance sheet value of an asset (or less often of a liability) or
the balance sheet value of owners' equity per share. Either term emphasizes
that the amount recorded in the accounts or on the books of a business
is the value being used. The total of the amounts reported for
owners' equity in its balance sheet is divided by the number of stock
shares of a corporation to determine the book value per share of its capital
stock.


---
BOOK VALUE OF COMMON STOCK
The theoretical amount per share that each stockholder would receive if a company's assets were sold on the balance sheet's date. Book value equals:
(Stockholders' equity) / (Common stock shares outstanding)


---
Book value per share
The ratio of stockholder equity to the average number of common shares. Book value
per share should not be thought of as an indicator of economic worth, since it reflects accounting valuation
(and not necessarily market valuation).


---
Book Value per Share
The book value of a company divided by the number of shares
outstanding


---
break-even point (BEP)
the level of activity, in units or dollars, at which total revenues equal total costs


---
Breakeven point
The point at which total costs equal total revenue, i.e. where there is neither a profit nor a loss.


---
breakeven point
The annual sales volume level at which total contribution
margin equals total annual fixed expenses. The breakeven point is only a
point of reference, not the goal of a business, of course. It is computed by
dividing total fixed expenses by unit margin. The breakeven point is
quite useful in analyzing profit behavior and operating leverage. Also, it
gives manager a good point of reference for setting sales goals and
understanding the consequences of incurring fixed costs for a period.


---
Breakeven point
The sales level at which a company, division, or product line makes a
profit of exactly zero, and is computed by dividing all fixed costs by the average
gross margin percentage.


---
business-value-added activity
an activity that is necessary for the operation of the business but for which a customer would not want to pay


---
Call price
The price, specified at issuance, at which the issuer of a bond may retire part of the bond at a
specified call date.


---
Call price
The price for which a bond can be repaid before maturity under a call provision.


---
CAPITAL IN EXCESS OF PAR VALUE
What a company collected when it sold stock for more than the par value per share.


---
Carrying value
Book value.


---
Cash-flow break-even point
The point below which the firm will need either to obtain additional financing
or to liquidate some of its assets to meet its fixed costs.


---
Cash-surrender value
An amount the insurance company will pay if the policyholder ends a whole life
insurance policy.


---
Cash Surrender Value
This is the amount available to the owner of a life insurance policy upon voluntary termination of the policy before it becomes payable by the death of the life insured. This does not apply to term insurance but only to those policies which have reduced paid up values and cash surrender values. A cash surrender in lieu of death benefit usually has tax implications.


---
Cash Surrender Value
Benefit that entitles a policy owner to an amount of money upon cancellation of a policy.


---
Cash value added (CVA)
A method of investment appraisal that calculates the ratio of the net present value of an
investment to the initial capital investment.


---
Clean price
Bond price excluding accrued interest.


---
Consumer Price Index (CPI)
The CPI, as it is called, measures the prices of consumer goods and services and is a
measure of the pace of U.S. inflation. The U.S.Department of Labor publishes the CPI very month.


---
Consumer Price Index (CPI)
An index calculated by tracking the cost of a typical bundle of consumer goods and services over time. It is commonly used to measure inflation.


---
Conversion parity price
Related:Market conversion price


---
Conversion value
Also called parity value, the value of a convertible security if it is converted immediately.


---
Convertible price
The contractually specified price per share at which a convertible security can be
converted into shares of common stock.


---
Cost basis
An asset's purchase price, plus costs associated with the purchase, like installation fees, taxes, etc.


---
Delivery points
Those points designated by futures exchanges at which the financial instrument or
commodity covered by a futures contract may be delivered in fulfillment of such contract.


---
Delivery price
The price fixed by the Clearing house at which deliveries on futures are in invoiced; also the
price at which the futures contract is settled when deliveries are made.


---
Devaluation A decrease in the spot price of the currency
---
Dirty price
Bond price including accrued interest, i.e., the price paid by the bond buyer.


---
Discounted basis
Selling something on a discounted basis is selling below what its value will be at maturity,
so that the difference makes up all or part of the interest.


---
Dollar price of a bond
Percentage of face value at which a bond is quoted.


---
Economic Value Added (EVA)
Operating profit, adjusted to remove distortions caused by certain accounting rules, less a charge
to cover the cost of capital invested in the business.


---
economic value added (EVA)
a measure of the extent to which income exceeds the dollar cost of capital; calculated
as income minus (invested capital times the cost of capital percentage)


---
economic value added (EVA)
Term used by the consulting firm Stern Stewart for profit remaining after deduction of the cost
of the capital employed.


---
Effective call price
The strike price in an optional redemption provision plus the accrued interest to the
redemption date.


---
Equilibrium market price of risk
The slope of the capital market line (CML). Since the CML represents the
return offered to compensate for a perceived level of risk, each point on the line is a balanced market
condition, or equilibrium. The slope of the line determines the additional return needed to compensate for a
unit change in risk.


---
Escalating Price Option
A nonqualified stock option that uses a sliding scale for
the option price that changes in concert with a peer group index.


---
Exercise price
The price at which the underlying future or options contract may be bought or sold.


---
Exercise price
The price set for buying an asset (call) or selling an asset (put).
The strike price.


---
Exercise value
The amount of advantage over a current market transaction provided by an in-the-money
option.


---
Exit value
The value that an asset is expected to have at the time it is sold at a predetermined
point in the future.


---
Expected value
The weighted average of a probability distribution.


---
Expected Value
The value of the possible outcomes of a variable weighted by the
probabilities of each outcome


---
Expected value of perfect information
The expected value if the future uncertain outcomes could be known
minus the expected value with no additional information.


---
Extraordinary positive value
A positive net present value.


---
Face value
See: Par value.


---
Face Value
The nominal value of a security. Also called the par value.


---
Face value
The maturity value of a security. Also known as par value,
principal value, or redemption value.


---
face value
Payment at the maturity of the bond. Also called par value or maturity value.


---
Face Value
The payoff value of a bond upon maturity. Also called par value. See principal.


---
Face Value
The nominal value which appears on the face of a document recording an entitlement, generally an amount of money that has to be repaid on the maturity of a debt instrument.


---
Fair market price
Amount at which an asset would change hands between two parties, both having
knowledge of the relevant facts. Also referred to as market price.


---
Fair market value
The price that an asset or service will fetch on the open market.


---
Fair Market Value
The highest price available, expressed in terms of cash, in an open and unrestricted market between informed, prudent parties acting at arm's length and under no compulsion to transact.


---
Fair price
The equilibrium price for futures contracts. Also called the theoretical futures price, which equals
the spot price continuously compounded at the cost of carry rate for some time interval.


---
Fair price provision
See:appraisal rights.


---
Fair Value
The amount at which an asset could be purchased or sold or a liability incurred or
settled in a current transaction between willing and informed parties. When a quoted market price
is available, fair value is the product of the number of units in question times that market price.
That product also is referred to as the item's market value. For traded securities, the terms fair
value and market value are synonymous. When no quoted market price is available for the item
in question, fair value must be estimated.


---
Firm's net value of debt
Total firm value minus total firm debt.


---
Fixed price basis
An offering of securities at a fixed price.


---
Fixed-price tender offer
A one-time offer to purchase a stated number of shares at a stated fixed price,
usually a premium to the current market price.


---
Flat price (also clean price)
The quoted newspaper price of a bond that does not include accrued interest.
The price paid by purchaser is the full price.


---
Flat price risk
Taking a position either long or short that does not involve spreading.


---
Flow-through basis
An account for the investment credit to show all income statement benefits of the credit
in the year of acquisition, rather than spreading them over the life of the asset acquired.


---
Formula basis
A method of selling a new issue of common stock in which the SEC declares the registration
statement effective on the basis of a price formula rather than on a specific range.


---
Free-on-Board (FOB) Shipping Point
A shipping arrangement agreed to between buyer and
seller where title to the goods sold passes when the goods in question are delivered to a common
carrier. When goods are shipped FOB shipping point, revenue is properly recognized when the
goods are delivered to the common carrier.


---
Full price
Also called dirty price, the price of a bond including accrued interest. Related: flat price.


---
Future value
The amount of cash at a specified date in the future that is equivalent in value to a specified
sum today.


---
Future Value
The amount a given payment, or series of payments, will be worth
at the end of a specified time period, if invested at a given rate


---
future value
the amount to which one or more sums of
money invested at a specified interest rate will grow over
a specified number of time periods


---
Future value
The value that a sum of money (the present value) earning
compound interest will have in the future.


---
future value
Amount to which an investment will grow after earning interest.


---
Future Value
The amount to which a payment or series of payments will grow by a given future date when compounded by a given interest rate. FVIF future value interest factor.


---
Related to : financial, finance, business, accounting, payroll, inventory, investment, money, inventory control, stock trading, financial advisor, tax advisor, credit.