Definition of Participating GIC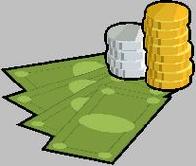 Participating GIC
A guaranteed investment contract where the policyholder is not guaranteed a crediting
rate, but instead receives a return based on the actual experience of the portfolio managed by the life company.


---
Related Terms:
Interest bearing investment with fixed rate and term.


---
A gic is an investment that gives you a guaranteed rate of return over a fixed period of time, usually between 30 days and 5 years. gics are available from banks, trust companies, and other financial institutions.


---
A pure investment product in which a life company agrees, for a
single premium, to pay the principal amount of a predetermined annual crediting (interest) rate over the life of
the investment, all of which is paid at the maturity date.


---
The effective reduction of risk (variance) of a portfolio, achieved without reduction
to expected returns through the combination of assets with low or negative correlations (covariances).
Related: Markowitz diversification


---
A type of insurance policy or annuity in which the owner does not receive dividends.


---
The portion of total fees in a syndicated credit that go to the participating banks.


---
A policy offers the potential of sharing in the success of an insurance company through the receipt of dividends.


---

an agreement between two or more firms
with complementary core competencies to jointly contribute
to the supply chain


---
The provision and analysis of management accounting data about a business and its competitors, which is of use in the development and monitoring of strategy (Simmonds).


---
the process of developing a statement of
long-range (5–10 years) goals for the organization and
defining the strategies and policies that will help the organization
achieve those goals


---
organizational planning for the deployment of resources to create value for customers and shareholders; key varibles in the process include the management of information and the management of change in response to threats and opportunities


---
an approach to personnel management
that requires a department to analyze its staffing needs by
considering its long-term objectives and those of the overall
company and determining a specific combination of
permanent and temporary employees with the best skills
to meet those needs


---
A point in the development of software when it is determined that
the software can be produced to meet its design specifications.


---
Related to : financial, finance, business, accounting, payroll, inventory, investment, money, inventory control, stock trading, financial advisor, tax advisor, credit.