Definition of One man picture

One man picture
The picture quoted by a broker is said to be a one-man picture if both the bid and offered
prices come from the same source.


---
Related Terms:
The use of various forms of gimmickry to distort a company's true financial performance in order to achieve a desired result.


---
A characterization used by the Securities and Exchange
Commission to designate earnings management that results in an intentional and material misrepresentation
of results.


---
a discipline that focuses on the activities incurred during the production/performance process as the way to improve the value received
by a customer and the resulting profit achieved by providing
this value


---
Total quantity of goods and services demanded.


---
Combinations of the price level and income for which the goods and services market is in equilibrium, or for which both the goods and services market and the money market are in equilibrium.


---
Requirement that none of an order be executed unless all of it can be executed at the specified price.


---
An arrangement whereby a security issue is canceled if the underwriter is unable
to re-sell the entire issue.


---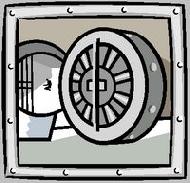 Also called surplus management, the task of managing funds of a financial
institution to accomplish the two goals of a financial institution:
1) to earn an adequate return on funds invested, and
2) to maintain a comfortable surplus of assets beyond liabilities.


---
An option is at-the-money if the strike price of the option is equal to the market price of the
underlying security. For example, if xyz stock is trading at 54, then the xyz 54 option is at-the-money.


---
A method developed by BARRA, a consulting firm in
Berkeley, Calif. It is commonly used by institutional investors applying performance attribution analysis to
evaluate their money managers' performances.


---
A management style that de-emphasizes the significance of economic
and market cycles, focusing instead on the analysis of individual stocks.


---
a detailed set of documents that provides information
and guidelines about the budgetary process


---
Also called the broker loan rate , the interest rate that banks charge brokers to finance
margin loans to investors. The broker charges the investor the call money rate plus a service charge.


---
Very short maturity bills that the Treasury occasionally sells because its cash
balances are down and it needs money for a few days.


---
a professional designation in the area of management accounting that
recognizes the successful completion of an examination,
acceptable work experience, and continuing education requirements


---
Claimant
A party to an explicit or implicit contract.


---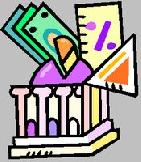 Claimant
Person or party making request for payment of benefits under the terms of an insurance policy.


---
Comanger
A bank that ranks just below a lead manager in a syndicated Eurocredit or international bond
issue. Comanagers may assist the lead manger bank in the pricing and issue of the instrument.


---
Committee, AIMR Performance Presentation Standards Implementation Committee
The Association for Investment management and Research (AIMR)'s Performance Presentation Standards Implementation
Committee is charged with the responsibility to interpret, revise and update the AIMR Performance
Presentation Standards (AIMR-PPS(TM)) for portfolio performance presentations.


---
Component
Raw materials or subassemblies used to make either finished goods
or higher levels of subassembly.


---
computer-aided manufacturing (CAM)
the use of computers to control production processes through numerically
controlled (NC) machines, robots, and automated assembly systems


---
computer integrated manufacturing (CIM)
the integration of two or more flexible manufacturing systems through the use of a host computer and an information networking system


---
contract manufacturer
an external party that has been granted an outsourcing contract to produce a part or component for an entity


---
Corporate financial management
The application of financial principals within a corporation to create and
maintain value through decision making and proper resource management.


---
cost management system (CMS)
a set of formal methods
developed for planning and controlling an organization's
cost-generating activities relative to its goals and objectives
cost object anything to which costs attach or are related


---
cost of goods manufactured (CGM)
the total cost of the
goods completed and transferred to Finished Goods Inventory
during the period


---
Cost of manufacture
The cost of goods manufactured for subsequent sale.


---
Demand
An amount desired, in the sense that people are willing and able to pay to obtain this amount. Always associated with a given price.


---
Demand Deposit
A bank deposit that can be withdrawn on demand, such as a deposit in a checking account.


---
Demand deposits
Checking accounts that pay no interest and can be withdrawn upon demand.


---
Demand line of credit
A bank line of credit that enables a customer to borrow on a daily or on-demand basis.


---
Demand Loan
A loan which must be repaid in full on demand.


---
Demand Management Policy
Fiscal or monetary policy designed to influence aggregate demand for goods and services.


---
Demand master notes
Short-term securities that are repayable immediately upon the holder's demand.


---
Demand-Pull Inflation
Inflation whose initial cause is excess demand rather than cost increases. See also cost-push inflation.


---
Demand shock
An event that affects the demand for goods in services in the economy.


---
design for manufacturability (DFM)
a process that is part of the project management of a new product; concerned with finding optimal solutions to minimizing product failures
and other adversities in the delivery of a new product
to customers


---
Dow Jones industrial average
This is the best known U.S.index of stocks. It contains 30 stocks that trade on
the New York Stock Exchange. The Dow, as it is called, is a barometer of how shares of the largest
U.S.companies are performing. There are thousands of investment indexes around the world for stocks,
bonds, currencies and commodities.


---
Dow Jones Industrial Average
Index of the investment performance of a portfolio of 30 "blue-chip" stocks.


---
Earnings Management
The active manipulation of earnings toward a predetermined target.
That target may be one set by management, a forecast made by analysts, or an amount that is consistent
with a smoother, more sustainable earnings stream. Often, although not always, earnings
management entails taking steps to reduce and "store" profits during good years for use during
slower years. This more limited form of earnings management is known as income smoothing.


---
economic components model
Abrams' model for calculating DLOM based on the interaction of discounts from four economic components.
This model consists of four components: the measure of the economic impact of the delay-to-sale, monopsony power to buyers, and incremental transactions costs to both buyers and sellers.


---
European Monetary System (EMS)
An exchange arrangement formed in 1979 that involves the currencies
of European Union member countries.


---
Excess Demand
A situation in which demand exceeds supply.


---
Fiat Money
Fiat Money is paper currency made legal tender by law or fiat. It is not backed by gold or silver and is not necessarily redeemable in coin. This practice has had widespread use for about the last 70 years. If governments produce too much of it, there is a loss of confidence. Even so, governments print it routinely when they need it. The value of fiat money is dependent upon the performance of the economy of the country which issued it. Canada's currency falls into this category.


---
flexible manufacturing system (FMS)
a production system in which a single factory manufactures numerous variations
of products through the use of computer-controlled
robots
focused factory arrangement
an arrangement in which a
vendor (which may be an external party or an internal corporate
division) agrees to provide a limited number of
products according to specifications or to perform a limited
number of unique services to a company that is typically
operating on a just-in-time system


---
Group rotation manager
A top-down manager who infers the phases of the business cycle and allocates
assets accordingly.


---
Growth manager
A money manager who seeks to buy stocks that are typically selling at relatively high P/E
ratios due to high earnings growth, with the expectation of continued high or higher earnings growth.


---
Hedging demands
Demands for securities to hedge particular sources of consumption risk, beyond the usual
mean-variance diversification motivation.


---
High-Powered Money
See money base.


---
Hot money
Money that moves across country borders in response to interest rate differences and that moves
away when the interest rate differential disappears.


---
Human capital
The unique capabilities and expertise of individuals.


---
In-the-money
A put option that has a strike price higher than the underlying futures price, or a call option
with a strike price lower than the underlying futures price. For example, if the March COMEX silver futures
contract is trading at $6 an ounce, a March call with a strike price of $5.50 would be considered in-the-money
by $0.50 an ounce.
Related: put.


---
Institute of Management Accountants (IMA)
an organization composed of individuals interested in the field of management accounting; it coordinates the Certified management
Accountant program through its affiliate organization
(the Institute of Certified management Accountants)


---
International Monetary Fund
An organization founded in 1944 to oversee exchange arrangements of
member countries and to lend foreign currency reserves to members with short-term balance of payment
problems.


---
International Monetary Fund (IMF)
Organization originally established to manage the postwar fixed exchange rate system.


---
International Monetary Market (IMM)
A division of the CME established in 1972 for trading financial
futures. Related: Chicago Mercantile Exchange (CME).


---
Investment manager
Also called a portfolio manager and money manager, the individual who manages a
portfolio of investments.


---
Just-in-time manufacturing
The term for several manufacturing innovations that
result in a "pull" method of production, in which each manufacturing workstation
creates just enough product for the immediate needs of the next workstation in the
production process.


---
just-in-time manufacturing system
a production system that attempts to acquire components and produce inventory only as needed, to minimize product defects, and to
reduce lead/setup times for acquisition and production


---
Law of one price
An economic rule stating that a given security must have the same price regardless of the
means by which one goes about creating that security. This implies that if the payoff of a security can be
synthetically created by a package of other securities, the price of the package and the price of the security
whose payoff it replicates must be equal.


---
law of one price
Theory that prices of goods in all countries should be equal when translated to a common currency.


---
Lead manager
The commercial or investment bank with the primary responsibility for organizing syndicated
bank credit or bond issue. The lead manager recruits additional lending or underwriting banks, negotiates
terms of the issue with the issuer, and assesses market conditions.


---
Managed float
Also known as "dirty" float, this is a system of floating exchange rates with central bank
intervention to reduce currency fluctuations.


---
Management
management refers to the individuals in an entity that have the authority and the responsibility to manage the entity. The positions of these individuals, and their titles, vary from one entity to another and, to some extent, from one country to another depending on the local laws and customs. Thus, when the context requires it, the term includes the board of directors or committees of the board which are designated to oversee certain matters (e.g., audit committee).


---
Management accounting
The production of financial and non-financial information used in planning for the future; making decisions about products, services, prices and what costs to incur; and ensuring that plans are implemented and achieved.


---
management accounting
a discipline that includes almost
all manipulations of financial information for use by managers
in performing their organizational functions and in
assuring the proper use and handling of an entity's resources;
it includes the discipline of cost accounting


---
Management Accounting Guidelines (MAGs)
pronouncements of the Society of management Accountants of
Canada that advocate appropriate practices for specific
management accounting situations


---
Management buyout (MBO)
Leveraged buyout whereby the acquiring group is led by the firm's management.


---
management buyout (MBO)
Acquisition of the firm by its own management in a leveraged buyout.


---
Management/closely held shares
Percentage of shares held by persons closely related to a company, as
defined by the Securities and exchange commission. Part of these percentages often is included in
Institutional Holdings -- making the combined total of these percentages over 100. There is overlap as
institutions sometimes acquire enough stock to be considered by the SEC to be closely allied to the company.


---
management control
This is difficult to define in a few words—indeed, an
entire chapter is devoted to the topic (Chapter 17). The essence of management
control is "keeping a close watch on everything." Anything can
go wrong and get out of control. management control can be thought of
as the follow-through on decisions to ensure that the actual outcomes
happen according to purposes and goals of the management decisions
that set things in motion. managers depend on feedback control reports
that contain very detailed information. The level of detail and range of
information in these control reports is very different from the summarylevel
information reported in external income statements.


---
management control system (MCS)
an information system that helps managers gather information about actual organizational occurrences, make comparisons against plans,
effect changes when they are necessary, and communicate
among appropriate parties; it should serve to guide organizations
in designing and implementing strategies so that
organizational goals and objectives are achieved


---
management expense ratio (MER)
The total expenses expressed as an annualized percentage of daily average net assets. MER does not include brokerage fees and commissions, which are also payable by the Fund.


---
Management fee
An investment advisory fee charged by the financial advisor to a fund based on the fund's
average assets, but sometimes determined on a sliding scale that declines as the dollar amount of the fund increases.


---
management fee
The fee paid to the fund's manager for supervising the administration of the fund.


---
management information system (MIS)
a structure of interrelated elements that collects, organizes, and communicates
data to managers so they may plan, control, evaluate
performance, and make decisions; the emphasis of the
MIS is on internal demands for information rather than external
demands; some or all of the MIS may be computerized
for ease of access to information, reliability of input
and processing, and ability to simulate outcomes of
alternative situations


---
management style
the preference of a manager in how he/she interacts with other stakeholders in the organization;
it influences the way the firm engages in transactions and
is manifested in managerial decisions, interpersonal and
interorganizational relationships, and resource allocations


---
Managerial decisions
Decisions concerning the operation of the firm, such as the choice of firm size, firm
growth rates, and employee compensation.


---
Mandatory redemption schedule
Schedule according to which sinking fund payments must be made.


---
Mangement's discussion
A report from management to the shareholders that accompanies the firm's
financial statements in the annual report. This report explains the period's financial results and enables
management to discuss other ideas that may not be apparent in the financial statements in the annual report.


---
Manufactured housing securities (MHSs)
Loans on manufactured homes - that is, factory-built or
prefabricated housing, including mobile homes.


---
manufacturer
a company engaged in a high degree of conversion
that results in a tangible output


---
manufacturing cell
a linear or U-shaped production grouping of workers or machines


---
manufacturing cycle efficiency (MCE)
a ratio resulting from dividing the actual production time by total lead time;
reflects the proportion of lead time that is value-added


---
Manufacturing resource planning
An integrated, computerized system for planning
all manufacturing resources.


---
manufacturing resource planning (MRP II)
a fully integrated materials requirement planning system that involves
top management and provides a basis for both strategic
and tactical planning


---
Manufacturing resource planning (MRP II)
An expansion of the material requirements planning concept, with additional computer-based capabilities in the areas of
direct labor and machine capacity planning.


---
Monetarism
School of economic thought stressing the importance of the money supply in the economy. Adherents believe that the economy is inherently stable, so that policy is best undertaken through adoption of a policy rule.


---
Monetarist Rule
Proposal that the money supply be increased at a steady rate equal approximately to the real rate of growth of the economy. Contrast with discretionary policy.


---
Monetary Aggregate
Any measure of the economy's money supply.


---
Monetary Base
See money base.


---
Monetary gold
Gold held by governmental authorities as a financial asset.


---
Monetary / non-monetary method
Under this translation method, monetary items (e.g. cash, accounts
payable and receivable, and long-term debt) are translated at the current rate while non-monetary items (e.g.
inventory, fixed assets, and long-term investments) are translated at historical rates.


---
Monetary policy
Actions taken by the Board of Governors of the Federal Reserve System to influence the
money supply or interest rates.


---
Monetary Policy
Actions taken by the central bank to change the supply of money and the interest rate and thereby affect economic activity.


---
Monetizing the Debt
See printing money.


---
Money
Any item that serves as a medium of exchange, a store of value, and a unit of account. See medium of exchange.


---
Money base
Composed of currency and coins outside the banking system plus liabilities to the deposit money banks.


---
Money Base
Cash plus deposits of the commercial banks with the central bank.


---
Related to : financial, finance, business, accounting, payroll, inventory, investment, money, inventory control, stock trading, financial advisor, tax advisor, credit.