Definition of Comanger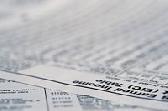 Comanger
A bank that ranks just below a lead manager in a syndicated Eurocredit or international bond
issue. Comanagers may assist the lead manger bank in the pricing and issue of the instrument.


---
Related Terms:
A bond on which interest accrues, but is not paid to the investor during the time of accrual.
The amount of accrued interest is added to the remaining principal of the bond and is paid at maturity.


---
Publicly traded issues that may be collateralized by mortgages and MBSs.


---
The net present value analysis of an asset if financed solely by equity
(present value of un-levered cash flows), plus the present value of any financing decisions (levered cash
flows). In other words, the various tax shields provided by the deductibility of interest and the benefits of
other investment tax credits are calculated separately. This analysis is often used for highly leveraged
transactions such as a leverage buy-out.


---
IRS rules used to allocate income on export sales to a foreign sales corporation.


---
A form of organization commonly used by foreign banks to enter the U.S. market. An agency
bank cannot accept deposits or extend loans in its own name; it acts as agent for the parent bank.


---
Variations of mortgage instruments such as adjustable-rate and variablerate
mortgages, graduated-payment mortgages, reverse-annuity mortgages, and several seldom-used
variations.


---
An alternative model to the capital asset pricing model developed by
Stephen Ross and based purely on arbitrage arguments.


---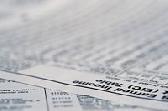 Yield curve option-pricing models.


---
A model for determining the required rate of return on an asset.


---
A model, such as the Capital Asset pricing Model (CAPM), that determines the required
rate of return on a particular asset.


---
Notes issued by states and municipalities to obtain interim financing for
projects that will eventually be funded long term through the sale of a bond issue.


---
The time that elapses between when a check is deposited into a bank account and when the funds are available to the depositor, during which period the bank is collecting payment from the payer's bank.


---
A convention used for quoting bids and offers for treasury bills in terms of annualized
yield , based on a 360-day year.


---
A draft addressed to a bank.


---
Line of credit granted by a bank to a customer.


---
Bank wire
A computer message system linking major banks. It is used not for effecting payments, but as a
mechanism to advise the receiving bank of some action that has occurred, e.g. the payment by a customer of
funds into that bank's account.


---

Banker's acceptance
A short-term credit investment created by a non-financial firm and guaranteed by a
bank as to payment. Acceptances are traded at discounts from face value in the secondary market. These
instruments have been a popular investment for money market funds. They are commonly used in
international transactions.


---
Bank for International Settlements (BIS)
An international bank headquartered in Basel, Switzerland, which
serves as a forum for monetary cooperation among several European central banks, the bank of Japan, and the
U.S. Federal Reserve System. Founded in 1930 to handle the German payment of World War I reparations, it
now monitors and collects data on international banking activity and promulgates rules concerning
international bank regulation.


---
Bankruptcy
State of being unable to pay debts. Thus, the ownership of the firm's assets is transferred from
the stockholders to the bondholders.


---
Bankruptcy cost view
The argument that expected indirect and direct bankruptcy costs offset the other
benefits from leverage so that the optimal amount of leverage is less than 100% debt finaning.


---
Bankruptcy risk
The risk that a firm will be unable to meet its debt obligations. Also referred to as default or insolvency risk.


---
Bankruptcy view
The argument that expected bankruptcy costs preclude firms from being financed entirely
with debt.


---
Bearer bond
bonds that are not registered on the books of the issuer. Such bonds are held in physical form by
the owner, who receives interest payments by physically detaching coupons from the bond certificate and
delivering them to the paying agent.


---
Bellwether issues
Related:Benchmark issues.


---
Benchmark issues
Also called on-the-run or current coupon issues or bellwether issues. In the secondary
market, it's the most recently auctioned Treasury issues for each maturity.


---
Binomial option pricing model
An option pricing model in which the underlying asset can take on only two
possible, discrete values in the next time period for each value that it can take on in the preceding time period.


---
Black-Scholes option-pricing model
A model for pricing call options based on arbitrage arguments that uses
the stock price, the exercise price, the risk-free interest rate, the time to expiration, and the standard deviation
of the stock return.


---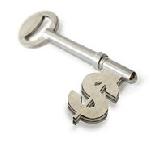 Bond
bonds are debt and are issued for a period of more than one year. The U.S. government, local
governments, water districts, companies and many other types of institutions sell bonds. When an investor
buys bonds, he or she is lending money. The seller of the bond agrees to repay the principal amount of the
loan at a specified time. Interest-bearing bonds pay interest periodically.


---
Bond agreement
A contract for privately placed debt.


---
Bond covenant
A contractual provision in a bond indenture. A positive covenant requires certain actions, and
a negative covenant limits certain actions.


---
Bond equivalent yield
bond yield calculated on an annual percentage rate method. Differs from annual
effective yield.


---
Bond indenture
The contract that sets forth the promises of a corporate bond issuer and the rights of
investors.


---
Bond indexing
Designing a portfolio so that its performance will match the performance of some bond index.


---
Bond points
A conventional unit of measure for bond prices set at $10 and equivalent to 1% of the $100 face
value of the bond. A price of 80 means that the bond is selling at 80% of its face, or par value.


---
Bond value
With respect to convertible bonds, the value the security would have if it were not convertible
apart from the conversion option.


---
Bond-equivalent basis
The method used for computing the bond-equivalent yield.


---
Bond-equivalent yield
The annualized yield to maturity computed by doubling the semiannual yield.


---
BONDPAR
A system that monitors and evaluates the performance of a fixed-income portfolio , as well as the
individual securities held in the portfolio. bondPAR decomposes the return into those elements beyond the
manager's control--such as the interest rate environment and client-imposed duration policy constraints--and
those that the management process contributes to, such as interest rate management, sector/quality allocations,
and individual bond selection.


---
Brady bonds
bonds issued by emerging countries under a debt reduction plan.


---
Bull-bear bond
bond whose principal repayment is linked to the price of another security. The bonds are
issued in two tranches: in the first tranche repayment increases with the price of the other security, and in the
second tranche repayment decreases with the price of the other security.


---
Bulldog bond
Foreign bond issue made in London.


---
Capital asset pricing model (CAPM)
An economic theory that describes the relationship between risk and
expected return, and serves as a model for the pricing of risky securities. The CAPM asserts that the only risk
that is priced by rational investors is systematic risk, because that risk cannot be eliminated by diversification.
The CAPM says that the expected return of a security or a portfolio is equal to the rate on a risk-free security
plus a risk premium.


---
Cheapest to deliver issue
The acceptable Treasury security with the highest implied repo rate; the rate that a
seller of a futures contract can earn by buying an issue and then delivering it at the settlement date.


---
Clearing House Interbank Payments System (CHIPS)
An international wire transfer system for high-value
payments operated by a group of major banks.


---
Collateral trust bonds
A bond in which the issuer (often a holding company) grants investors a lien on
stocks, notes, bonds, or other financial asset as security. Compare mortgage bond.


---
Completion bonding
Insurance that a construction contract will be successfully completed.


---
Conflict between bondholders and stockholders
These two groups may have interests in a corporation that
conflict. Sources of conflict include dividends, distortion of investment, and underinvestment. Protective
covenants work to resolve these conflicts.


---
Consortium banks
A merchant banking subsidiary set up by several banks that may or may not be of the
same nationality. Consortium banks are common in the Euromarket and are active in loan syndication.


---
Convertible bonds
bonds that can be converted into common stock at the option of the holder.


---
Convertible eurobond
A eurobond that can be converted into another asset, often through exercise of
attached warrants.


---
Corporate bonds
Debt obligations issued by corporations.


---
Cumulative Translation Adjustment (CTA) account
An entry in a translated balance sheet in which gains
and/or losses from translation have been accumulated over a period of years. The CTA account is required
under the FASB No. 52 rule.


---
Current issue
In Treasury securities, the most recently auctioned issue. Trading is more active in current
issues than in off-the-run issues.


---
Current-coupon issues
Related: Benchmark issues


---
Cushion bonds
High-coupon bonds that sell at only at a moderate premium because they are callable at a
price below that at which a comparable non-callable bond would sell. Cushion bonds offer considerable
downside protection in a falling market.


---
Debenture bond
An unsecured bond whose holder has the claim of a general creditor on all assets of the
issuer not pledged specifically to secure other debt. Compare subordinated debenture bond, and collateral
trust bonds.


---
Debt instrument
An asset requiring fixed dollar payments, such as a government or corporate bond.


---
Deep-discount bond
A bond issued with a very low coupon or no coupon and selling at a price far below par
value. When the bond has no coupon, it's called a zero coupon bond.


---
Deliverable instrument
The asset in a forward contract that will be delivered in the future at an agree-upon price.


---
Derivative instruments
Contracts such as options and futures whose price is derived from the price of the
underlying financial asset.


---
Discount bond
Debt sold for less than its principal value. If a discount bond pays no interest, it is called a
zero coupon bond.


---
Dollar bonds
Municipal revenue bonds for which quotes are given in dollar prices. Not to be confused with
"U.S. Dollar" bonds, a common term of reference in the Eurobond market.


---
Dollar price of a bond
Percentage of face value at which a bond is quoted.


---
Domestic International Sales Corporation (DISC)
A U.S. corporation that receives a tax incentive for
export activities.


---
Dual-currency issues
Eurobonds that pay coupon interest in one currency but pay the principal in a different
currency.


---
Eligible bankers' acceptances
In the BA market, an acceptance may be referred to as eligible because it is
acceptable by the Fed as collateral at the discount window and/or because the accepting bank can sell it
without incurring a reserve requirement.


---
Equivalent bond yield
Annual yield on a short-term, non-interest bearing security calculated so as to be
comparable to yields quoted on coupon securities.


---
Eurobank
A bank that regularly accepts foreign currency denominated deposits and makes foreign currency loans.


---
Eurobond
A bond that is (1) underwritten by an international syndicate, (2) offered at issuance
simultaneously to investors in a number of countries, and (3) issued outside the jurisdiction of any single
country.


---
Eurocredits
Intermediate-term loans of Eurocurrencies made by banking syndicates to corporate and
government borrowers.


---
Eurodollar bonds
Eurobonds denominated in U.S.dollars.


---
Euroequity issues
Securities sold in the Euromarket. That is, securities initially sold to investors
simultaneously in several national markets by an international syndicate. Euromarket.
Related: external market


---
Euroyen bonds
Eurobonds denominated in Japanese yen.


---
Export-Import Bank (Ex-Im Bank)
The U.S. federal government agency that extends trade credits to U.S.
companies to facilitate the financing of U.S. exports.


---
Extendable bond
bond whose maturity can be extended at the option of the lender or issuer.


---
Federal Financing Bank
A federal institution that lends to a wide array of federal credit agencies funds it
obtains by borrowing from the U.S. Treasury.


---
Federal Home Loan Banks
The institutions that regulate and lend to savings and loan associations. The
Federal Home Loan banks play a role analogous to that played by the Federal Reserve banks vis-Ó-vis
member commercial banks.


---
Fixed-income instruments
Assets that pay a fixed-dollar amount, such as bonds and preferred stock.


---
Flower bond
Government bonds that are acceptable at par in payment of federal estate taxes when owned by
the decedent at the time of death.


---
Foreign banking market
That portion of domestic bank loans supplied to foreigners for use abroad.


---
Foreign bond
A bond issued on the domestic capital market of anther company.


---
Foreign bond market
That portion of the domestic bond market that represents issues floated by foreign
companies to governments.


---
Full coupon bond
A bond with a coupon equal to the going market rate, thereby, the bond is selling at par.


---
Garmen-Kohlhagen option pricing model
A widely used model for pricing foreign currency options.


---
General obligation bonds
Municipal securities secured by the issuer's pledge of its full faith, credit, and
taxing power.


---
Global bonds
bonds that are designed so as to qualify for immediate trading in any domestic capital market
and in the Euromarket.


---
Government bond
See: Government securities.


---
Group rotation manager
A top-down manager who infers the phases of the business cycle and allocates
assets accordingly.


---
Growth manager
A money manager who seeks to buy stocks that are typically selling at relatively high P/E
ratios due to high earnings growth, with the expectation of continued high or higher earnings growth.


---
High-coupon bond refunding
Refunding of a high-coupon bond with a new, lower coupon bond.


---
High-yield bond
See:junk bond.


---
Income bond
A bond on which the payment of interest is contingent on sufficient earnings. These bonds are
commonly used during the reorganization of a failed or failing business.


---
Indexed bond
bond whose payments are linked to an index, e.g. the consumer price index.


---
Industrial revenue bond (IRB)
bond issued by local government agencies on behalf of corporations.


---
Instruments
Financial securities, such as money market instruments or capital market insturments.


---
Insured bond
A municipal bond backed both by the credit of the municipal issuer and by commercial
insurance policies.


---
International Bank for Reconstruction and Development - IBRD or World Bank
international bank for Reconstruction and Development makes loans at nearly conventional terms to countries for projects of high
economic priority.


---
International Banking Facility (IBF)
international banking Facility. A branch that an American bank
establishes in the United States to do Eurocurrency business.


---
International bonds
A collective term that refers to global bonds, Eurobonds, and foreign bonds.


---
Related to : financial, finance, business, accounting, payroll, inventory, investment, money, inventory control, stock trading, financial advisor, tax advisor, credit.