Definition of Monetary Base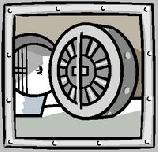 Monetary Base
See money base.


---
Related Terms:
A method of budgeting that develops budgets based on expected activities and cost drivers – see also activity-based costing.


---
planning approach applying activity drivers to estimate the levels and costs of activities necessary to provide the budgeted quantity and
quality of production


---
A method of costing that uses cost pools to accumulate the cost of significant business activities and then assigns the costs from the cost pools to products or services based on cost drivers.


---
A relatively new method advocated for the
allocation of indirect costs. The key idea is to classify indirect costs,
many of which are fixed in amount for a period of time, into separate
activities and to develop a measure for each activity called a cost driver.
The products or other functions in the business that benefit from the
activity are allocated shares of the total indirect cost for the period based
on their usage as measured by the cost driver.


---
a process using multiple cost drivers to predict and allocate costs to products and services;
an accounting system collecting financial and operational
data on the basis of the underlying nature and extent
of business activities; an accounting information and
costing system that identifies the various activities performed
in an organization, collects costs on the basis of
the underlying nature and extent of those activities, and
assigns costs to products and services based on consumption
of those activities by the products and services


---
A cost allocation system that compiles costs and assigns
them to activities based on relevant activity drivers. The cost of these activities can
then be charged to products or customers to arrive at a much more relevant allocation
of costs than was previously the case.


---
a discipline that focuses on the activities incurred during the production/performance process as the way to improve the value received
by a customer and the resulting profit achieved by providing
this value


---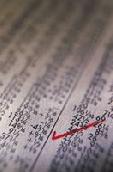 hours, machine hours or volume of production
used to apportion overheads to products and
services.


---
Methods of financing in which lenders and equity investors look principally to the
cash flow from a particular asset or set of assets for a return on, and the return of, their financing.


---
Loans granted usually by a financial institution where the asset being financed constitutes the sole security given to the lender.


---
an extension of activitybased costing using cost-benefit analysis (based on increased customer utility) to choose the product attribute
enhancements that the company wants to integrate into a product


---
Related: Benchmark interest rate.


---
The probability of not achieving a portfolio expected return.


---
The reference year when constructing a price index. By tradition it is given the value 100.


---
The representing of accounting information over multiple years as percentages
of amounts in an initial year.
Common-size analysis The representing of balance sheet items as percentages of assets and of income
statement items as percentages of sales.


---
Equity-based insurance
Life insurance or annuity product in which the cash value and benefit level fluctuate according to the performance of an equity portfolio.


---

European Monetary System (EMS)
An exchange arrangement formed in 1979 that involves the currencies
of European Union member countries.


---
International Monetary Fund
An organization founded in 1944 to oversee exchange arrangements of
member countries and to lend foreign currency reserves to members with short-term balance of payment
problems.


---
International Monetary Fund (IMF)
Organization originally established to manage the postwar fixed exchange rate system.


---
International Monetary Market (IMM)
A division of the CME established in 1972 for trading financial
futures. Related: Chicago Mercantile Exchange (CME).


---
Monetary Aggregate
Any measure of the economy's money supply.


---
Monetary gold
Gold held by governmental authorities as a financial asset.


---
Monetary / non-monetary method
Under this translation method, monetary items (e.g. cash, accounts
payable and receivable, and long-term debt) are translated at the current rate while non-monetary items (e.g.
inventory, fixed assets, and long-term investments) are translated at historical rates.


---
Monetary policy
Actions taken by the Board of Governors of the Federal Reserve System to influence the
money supply or interest rates.


---
Monetary Policy
Actions taken by the central bank to change the supply of money and the interest rate and thereby affect economic activity.


---
Money base
Composed of currency and coins outside the banking system plus liabilities to the deposit money banks.


---
Money Base
Cash plus deposits of the commercial banks with the central bank.


---

Priority-based budget
A budget that allocates funds in line with strategies.


---
SIMEX (Singapore International Monetary Exchange)
A leading futures and options exchange in Singapore.


---
Value-based management
A variety of approaches that emphasize increasing shareholder value as the primary goal of every business.


---
zero-base budgeting
a comprehensive budgeting process
that systematically considers the priorities and alternatives
for current and proposed activities in relation to organization
objectives; it requires the rejustification of ongoing activities

---
Zero-based budgeting
A method of budgeting that ignores historical budgetary allocations and identifies the costs that are necessary to implement agreed strategies.

---
Bank for International Settlements (BIS)
An international bank headquartered in basel, Switzerland, which
serves as a forum for monetary cooperation among several European central banks, the Bank of Japan, and the
U.S. Federal Reserve System. Founded in 1930 to handle the German payment of World War I reparations, it
now monitors and collects data on international banking activity and promulgates rules concerning
international bank regulation.


---
Budget
A plan expressed in monetary terms covering a future period of time and based on a defined
level of activity.


---
Related to : financial, finance, business, accounting, payroll, inventory, investment, money, inventory control, stock trading, financial advisor, tax advisor, credit.