Definition of Lien

Lien
A security interest in one or more assets that is granted to lenders in connection with secured debt
financing.


---
Lien
The right of a party to a contract to take possession of an asset unless payment under the contract is received in full. A lien must be registered under the various provincial laws in order to be valid and enforceable.


---
Related Terms:
The citizen of a country besides the United States.


---
A secured loan that gives the lender a lien against all the borrower's inventories.


---
The grouping of investors who have a preference that the firm follow a particular financing
policy, such as the amount of leverage it uses.


---
A group of shareholders who prefer that the firm follow a particular dividend policy. For
example, such a preference is often based on comparable tax situations.


---
A group of investors who have a preference for investing in firms that adhere to
a particular financial leverage policy.


---
General lien against a company's assets or against a particular class of assets.


---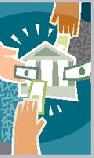 A group of shareholders who, because of their personal leverage, seek to invest in
corporations that maintain a compatible degree of corporate leverage.


---
A bond covenant that restricts in some way a firm's ability to grant liens on its assets.


---
A first lien that is duly recorded with the cognizant governmental body so that the lender
will be able to act on it should the borrower default.


---
One who represents Canada Life when providing services to clients


---
Yearly amount payable by a client for a policy or component.


---
A system that monitors and evaluates the performance of a fixed-income portfolio , as well as the
individual securities held in the portfolio. BONDPAR decomposes the return into those elements beyond the
manager's control--such as the interest rate environment and client-imposed duration policy constraints--and
those that the management process contributes to, such as interest rate management, sector/quality allocations,
and individual bond selection.


---
Excessive trading of a client's account in order to increase the broker's commissions.


---
A bond in which the issuer (often a holding company) grants investors a lien on
stocks, notes, bonds, or other financial asset as security. Compare mortgage bond.


---
The fee paid to a broker to execute a trade, based on number of shares, bonds, options, and/or
their dollar value. In 1975, deregulation led to the creation of discount brokers, who charge lower
commissions than full service brokers. Full service brokers offer advice and usually have a full staff of
analysts who follow specific industries. Discount brokers simply execute a client's order -- and usually do not
offer an opinion on a stock. Also known as a round-turn.


---
Customized benchmarks
A benchmark that is designed to meet a client's requirements and long-term
objectives.


---
Debenture
A written acknowledgment of debt, usually secured by a lien on assets.


---
Errors and Omissions Insurance
Insurance coverage purchased by the agent/broker which provides protection against loss incurred by a client because of some negligent act, error, oversight, or omission by the agent/broker.


---
Green Card
The I-551 Permanent Resident Card, held by a resident alien.


---
Inventory loan
A secured short-term loan to purchase inventory. The three basic forms are a blanket
inventory lien, a trust receipt, and field warehousing financing.


---
Investment bank
Financial intermediaries who perform a variety of services, including aiding in the sale of
securities, facilitating mergers and other corporate reorganizations, acting as brokers to both individual and
institutional clients, and trading for their own accounts. Underwriters.


---
Leveraged lease
A lease arrangement under which the lessor borrows a large proportion of the funds needed
to purchase the asset and grants the lender a lien on the assets and a pledge of the lease payments to secure the
borrowing.


---
Liability funding strategies
Investment strategies that select assets so that cash flows will equal or exceed
the client's obligations.


---
Membership
or a seat on the exchange A limited number of exchange positions that enable the holder to
trade for the holder's own accounts and charge clients for the execution of trades for their accounts.


---
Merchant Bank
A financial institution that engages in investment banking functions, such as advising clients in mergers and acquisitions, underwriting securities and taking debt or equity positions.


---
Mortgage
Debt instrument by which the borrower (mortgagor) gives the lender (mortgagee) a lien on property as security for the repayment of a loan.


---
Mortgage bond
A bond in which the issuer has granted the bondholders a lien against the pledged assets.
Collateral trust bonds


---
Negative pledge clause
A bond covenant that requires the borrower to grant lenders a lien equivalent to any
liens that may be granted in the future to any other currently unsecured lenders.


---
Pre-Authorized Cheque (PAC)
Withdrawals generated by a company (with client's permission) against a client's bank account on a predetermined schedule for a predetermined amount.


---
Premium
Annual amount payable, by a client, for selected product or service.


---
Premium (Credit Insurance)
Annual or monthly amounts payable, by a client, for a selected insurance coverage to insure debt obligations to their creditors are protected.


---
Street name
Describes securities held by a broker on behalf of a client but registered in the name of the Wall Street firm.


---
total quality management (TQM)
a structural system for creating organization-wide participation in planning and implementing a continuous improvement process that exceeds
the expectations of the customer/client; the application
of quality principles to all company endeavors; it is also known as total quality control


---
Underwriter
Person that uses various types of evidence to evaluate the insurability of a client.


---
Underwriting
Evaluating and classifying potential risk of a client.


---
Unencumbered
Property free and clear of all liens (creditors' secured claims).


---
Vanishing Premium
This term relates to participating whole life insurance and the use of the dividend to reduce or completely eliminate the need for future premiums. In the 1980's life insurance company's profits from investment were exceedingly high compared to historical experience. It became common for a salesperson to show new prospective clients how quickly his or her insurance company's dividends would cover the future cost of future premiums. In some cases more emphasis was put on the value of future dividends than on the fact that future dividends were not guaranteed and could only be projected based on current earnings. Many life insurance buyers have since learned that the dividends they expected in the 80's no longer exist in the 90's and they are continuing to dig into their pockets to pay insurance premiums.


---
Related to : financial, finance, business, accounting, payroll, inventory, investment, money, inventory control, stock trading, financial advisor, tax advisor, credit.