Definition of ISMA

ISMA
International Security Market Association. isma is a Swiss law association located in Zurich that
regroups all the participants on the Eurobond primary and secondary markets. Establishes uniform trading
procedures in the international bond markets.


---
Related Terms:
Floating rate note whose interest rate is reset at more frequent intervals than the rollover
period (e.g. a note whose payments are set quarterly on the basis of the one-year interest rate).


---
A technical trading strategy that combines mechanical rules, such as the CRisma
(cumulative volume, relative strength, moving average) Trading System of Pruitt and White.


---
Unemployment due to a mismatch between the skills or location of labor and the skills or location required by firms.


---
Schedule of depreciation rates allowed for tax purposes.


---
A set of accounts that summarize the transactions of a business that have been recorded on source documents.


---
A bond on which interest accrues, but is not paid to the investor during the time of accrual.
The amount of accrued interest is added to the remaining principal of the bond and is paid at maturity.


---
a valuation method that uses actual direct
material, direct labor, and overhead charges in determining
the cost of Work in Process Inventory


---

A racking system using automated systems
to load and unload the racks.


---
bonds that are not registered on the books of the issuer. Such bonds are held in physical form by
the owner, who receives interest payments by physically detaching coupons from the bond certificate and
delivering them to the paying agent.


---
bonds are debt and are issued for a period of more than one year. The U.S. government, local
governments, water districts, companies and many other types of institutions sell bonds. When an investor
buys bonds, he or she is lending money. The seller of the bond agrees to repay the principal amount of the
loan at a specified time. Interest-bearing bonds pay interest periodically.


---
A long-term, interest-bearing promissory note that companies may use to borrow money for periods of time such as five, ten, or twenty years.


---
A long-term debt instrument in which the issuer (borrower) is
obligated to pay the investor (lender) a specified amount of
money, usually at specific intervals, and to repay the principal
amount of the loan at maturity. The periodic payments are based
on the rate of interest agreed upon at the time the instrument is
sold.


---
Security that obligates the issuer to make specified payments
to the bondholder.


---
A financial asset taking the form of a promise by a borrower to repay a specified amount (the bond's face value) on a maturity date and to make fixed periodic interest payments.


---
Usually a fixed interest security under which the issuer contracts to pay the lender a fixed principal amount at a stated date in the future, and a series of interest payments, either semi-annually or annually. Interest payments may vary through the life of bond.


---
bond
A debt security issued by a government or company. You receive regular interest payments at specified rates while you hold the bond and you receive the face value when it matures. Short-term bonds mature in less than five years; medium-term bonds mature in six to ten years; and long-term bonds mature in eleven years or greater.


---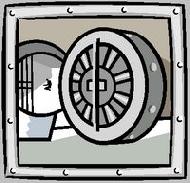 Bond
Fixed interest security issued by a corporation or government, having a specific maturity date.


---
Bond agreement
A contract for privately placed debt.


---
Bond covenant
A contractual provision in a bond indenture. A positive covenant requires certain actions, and
a negative covenant limits certain actions.


---
Bond-equivalent basis
The method used for computing the bond-equivalent yield.


---
Bond equivalent yield
bond yield calculated on an annual percentage rate method. Differs from annual
effective yield.


---
Bond-equivalent yield
The annualized yield to maturity computed by doubling the semiannual yield.


---
Bond Equivalent Yield
bond yield calculated on an annual percentage rate method


---
Bond indenture
The contract that sets forth the promises of a corporate bond issuer and the rights of
investors.


---
Bond indexing
Designing a portfolio so that its performance will match the performance of some bond index.


---
Bond points
A conventional unit of measure for bond prices set at $10 and equivalent to 1% of the $100 face
value of the bond. A price of 80 means that the bond is selling at 80% of its face, or par value.


---
Bond value
With respect to convertible bonds, the value the security would have if it were not convertible
apart from the conversion option.


---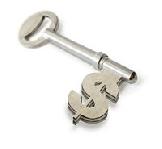 BONDPAR
A system that monitors and evaluates the performance of a fixed-income portfolio , as well as the
individual securities held in the portfolio. bondPAR decomposes the return into those elements beyond the
manager's control--such as the interest rate environment and client-imposed duration policy constraints--and
those that the management process contributes to, such as interest rate management, sector/quality allocations,
and individual bond selection.


---
Bonds payable
Amounts owed by the company that have been formalized by a legal document called a bond.


---
Brady bonds
bonds issued by emerging countries under a debt reduction plan.


---
Bull-bear bond
bond whose principal repayment is linked to the price of another security. The bonds are
issued in two tranches: in the first tranche repayment increases with the price of the other security, and in the
second tranche repayment decreases with the price of the other security.


---
Bulldog bond
Foreign bond issue made in London.


---
business intelligence (BI) system
a formal process for gathering and analyzing information and producing intelligence to meet decision making needs; requires information about
internal processes as well as knowledge, technologies, and competitors


---
Callable bond
A bond that allows the issuer to buy back the bond at a
predetermined price at specified future dates. The bond contains an embedded
call option; i.e., the holder has sold a call option to the issuer. See Puttable
bond.


---
callable bond
bond that may be repurchased by the issuer before maturity at specified call price.


---
Canada Savings Bonds
A bond issued each year by the federal government. These bonds can be cashed in at any time for their full face value.


---
charge-back system
a system using transfer prices; see transfer
price


---
Clearing House Automated Payments System (CHAPS)
A computerized clearing system for sterling funds
that began operations in 1984. It includes 14 member banks, nearly 450 participating banks, and is one of the
clearing companies within the structure of the Association for Payment Clearing Services (APACS).


---
Clearing House Interbank Payments System (CHIPS)
An international wire transfer system for high-value
payments operated by a group of major banks.


---
Collateral trust bonds
A bond in which the issuer (often a holding company) grants investors a lien on
stocks, notes, bonds, or other financial asset as security. Compare mortgage bond.


---
Completion bonding
Insurance that a construction contract will be successfully completed.


---
Conflict between bondholders and stockholders
These two groups may have interests in a corporation that
conflict. Sources of conflict include dividends, distortion of investment, and underinvestment. Protective
covenants work to resolve these conflicts.


---
convertible bond
bond that the holder may exchange for a specified number of shares.


---
Convertible bonds
bonds that can be converted into common stock at the option of the holder.


---
Convertible eurobond
A eurobond that can be converted into another asset, often through exercise of
attached warrants.


---
Corporate bonds
Debt obligations issued by corporations.


---
cost control system
a logical structure of formal and/or informal
activities designed to analyze and evaluate how well
expenditures are managed during a period


---
cost management system (CMS)
a set of formal methods
developed for planning and controlling an organization's
cost-generating activities relative to its goals and objectives
cost object anything to which costs attach or are related


---
Coupon Bond
Any bond with a coupon. Contrast with discount bond.


---
Cushion bonds
High-coupon bonds that sell at only at a moderate premium because they are callable at a
price below that at which a comparable non-callable bond would sell. Cushion bonds offer considerable
downside protection in a falling market.


---
Debenture bond
An unsecured bond whose holder has the claim of a general creditor on all assets of the
issuer not pledged specifically to secure other debt. Compare subordinated debenture bond, and collateral
trust bonds.


---
Deep-discount bond
A bond issued with a very low coupon or no coupon and selling at a price far below par
value. When the bond has no coupon, it's called a zero coupon bond.


---
Discount bond
Debt sold for less than its principal value. If a discount bond pays no interest, it is called a
zero coupon bond.


---
Discount Bond
A bond with no coupons, priced below its face value; the return on this bond comes from the difference between its face value and its current price.


---
Dollar bonds
Municipal revenue bonds for which quotes are given in dollar prices. Not to be confused with
"U.S. Dollar" bonds, a common term of reference in the Eurobond market.


---
Dollar price of a bond
Percentage of face value at which a bond is quoted.


---
Du Pont system
A breakdown of ROE and ROA into component ratios.


---
Dupont system of financial control
Highlights the fact that return on assets (ROA) can be expressed in terms
of the profit margin and asset turnover.


---
Electronic Federal Tax Payment Systems (EFTPS)
An electronic funds transfer system used by businesses to remit taxes to the government.


---
enterprise resource planning (ERP) system
a packaged software program that allows a company to
(1) automate and integrate the majority of its business processes,
(2) share common data and practices across the entire enterprise, and
(3) produce and access information in a realtime environment


---
Enterprise resource planning system
A computer system used to manage all company
resources in the receipt, completion, and delivery of customer orders.


---
Equivalent bond yield
Annual yield on a short-term, non-interest bearing security calculated so as to be
comparable to yields quoted on coupon securities.


---
Eurobond
A bond that is (1) underwritten by an international syndicate, (2) offered at issuance
simultaneously to investors in a number of countries, and (3) issued outside the jurisdiction of any single
country.


---
Eurobond
A debt security issued in a market other than the home market of
the company issuing the security


---
eurobond
bond that is marketed internationally.


---
Eurodollar bonds
Eurobonds denominated in U.S.dollars.


---
European Monetary System (EMS)
An exchange arrangement formed in 1979 that involves the currencies
of European Union member countries.


---
Euroyen bonds
Eurobonds denominated in Japanese yen.


---
Extendable bond
bond whose maturity can be extended at the option of the lender or issuer.


---
Federal Reserve System
The central bank of the U.S., established in 1913, and governed by the Federal
Reserve Board located in Washington, D.C. The system includes 12 Federal Reserve Banks and is authorized
to regulate monetary policy in the U.S. as well as to supervise Federal Reserve member banks, bank holding
companies, international operations of U.S.banks, and U.S.operations of foreign banks.


---
Federal Reserve System
The central banking authority responsible for monetary policy in the United States.


---
flexible manufacturing system (FMS)
a production system in which a single factory manufactures numerous variations
of products through the use of computer-controlled
robots
focused factory arrangement
an arrangement in which a
vendor (which may be an external party or an internal corporate
division) agrees to provide a limited number of
products according to specifications or to perform a limited
number of unique services to a company that is typically
operating on a just-in-time system


---
Flower bond
Government bonds that are acceptable at par in payment of federal estate taxes when owned by
the decedent at the time of death.


---
Foreign bond
A bond issued on the domestic capital market of anther company.


---
Foreign bond market
That portion of the domestic bond market that represents issues floated by foreign
companies to governments.


---
Full coupon bond
A bond with a coupon equal to the going market rate, thereby, the bond is selling at par.


---
General obligation bonds
Municipal securities secured by the issuer's pledge of its full faith, credit, and
taxing power.


---
Global bonds
bonds that are designed so as to qualify for immediate trading in any domestic capital market
and in the Euromarket.


---
Government bond
See: Government securities.


---
High-coupon bond refunding
Refunding of a high-coupon bond with a new, lower coupon bond.


---
High-yield bond
See:junk bond.


---
hybrid costing system
a costing system combining characteristics
of both job order and process costing systems


---
Imputation tax system
Arrangement by which investors who receive a dividend also receive a tax credit for
corporate taxes that the firm has paid.


---
Income bond
A bond on which the payment of interest is contingent on sufficient earnings. These bonds are
commonly used during the reorganization of a failed or failing business.


---
Indexed bond
bond whose payments are linked to an index, e.g. the consumer price index.


---
Industrial revenue bond (IRB)
bond issued by local government agencies on behalf of corporations.


---
Insured bond
A municipal bond backed both by the credit of the municipal issuer and by commercial
insurance policies.


---
Interac system
Canada's bank machine and electronic debit system. If you use your bank card at a bank machine which displays the Interac symbol (and that bank machine is not your bank's machine), you will be charged a fee.


---
International bonds
A collective term that refers to global bonds, Eurobonds, and foreign bonds.


---
Investment grade bonds
A bond that is assigned a rating in the top four categories by commercial credit
rating companies. For example, S&P classifies investment grade bonds as BBB or higher, and Moodys'
classifies investment grade bonds as Ba or higher. Related: High-yield bond.


---
job order costing system
a system of product costing used
by an entity that provides limited quantities of products or
services unique to a customer's needs; focus of recordkeeping
is on individual jobs


---
Junk bond
A bond with a speculative credit rating of BB (S&P) or Ba (Moody's) or lower is a junk or high
yield bond. Such bonds offer investors higher yields than bonds of financially sound companies. Two
agencies, Standard & Poors and Moody's investor Services, provide the rating systems for companies' credit.


---
junk bond
bond with a rating below Baa or BBB.


---
Just-in-time inventory systems
systems that schedule materials/inventory to arrive exactly as they are
needed in the production process.


---
just-in-time manufacturing system
a production system that attempts to acquire components and produce inventory only as needed, to minimize product defects, and to
reduce lead/setup times for acquisition and production


---
Level-coupon bond
bond with a stream of coupon payments that are the same throughout the life of the bond.


---
Limited-tax general obligation bond
A general obligation bond that is limited as to revenue sources.


---
lock-box system
system whereby customers send payments to a post office box and a local bank collects and processes checks.


---
Long bonds
bonds with a long current maturity. The "long bond" is the 30-year U.S. government bond.


---
Long bonds
bonds with a long current maturity. The "long bond" is the 30-year U.S. government bond.


---
Low-coupon bond refunding
Refunding of a low coupon bond with a new, higher coupon bond.


---
MACRS (Modified Accelerated Cost Recovery System)
A depreciation method created by the IRS under the Tax Reform Act of 1986. Companies must use it to depreciate all plant and equipment assets installed after December 31, 1986 (for tax purposes).


---
management control system (MCS)
an information system that helps managers gather information about actual organizational occurrences, make comparisons against plans,
effect changes when they are necessary, and communicate
among appropriate parties; it should serve to guide organizations
in designing and implementing strategies so that
organizational goals and objectives are achieved


---
Related to : financial, finance, business, accounting, payroll, inventory, investment, money, inventory control, stock trading, financial advisor, tax advisor, credit.