Definition of harvest mission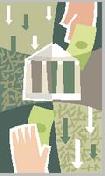 harvest mission
a mission that attempts to maximize shortterm
profits and cash flow, even at the expense of market
share; it is typically pursued by a business unit that
has a large market share in a low-growth industry; it is appropriate
for products in the final stages of the product
life cycle


---
Related Terms:
The fee paid to a broker to execute a trade, based on number of shares, bonds, options, and/or
their dollar value. In 1975, deregulation led to the creation of discount brokers, who charge lower
commissions than full service brokers. Full service brokers offer advice and usually have a full staff of
analysts who follow specific industries. Discount brokers simply execute a client's order -- and usually do not
offer an opinion on a stock. Also known as a round-turn.


---
A broker on the floor of an exchange acts as agent for a particular brokerage house and
who buys and sells stocks for the brokerage house on a commission basis.


---
A firm which buys and sells future contracts for customer accounts. Related: futures
commission merchant, omnibus account.


---
A firm or person engaged in soliciting or accepting and handling orders for
the purchase or sale of futures contracts, subject to the rules of a futures exchange and, who, in connection
with such solicitation or acceptance of orders, accepts any money or securities to margin any resulting trades
or contracts. The FCM must be licensed by the CFTC. Related: commission house , omnibus account


---
In balance of payments accounting, net errors and omissions record the statistical
discrepancies that arise in gathering balance of payments data.


---
The SEC is a federal agency that regulates the U.S.financial markets.


---
The federal agency that
oversees the issuance of and trading in securities of public businesses.
The SEC has broad powers and can suspend the trading in securities of a
business. The SEC also has primary jurisdiction in making accounting
and financial reporting rules, but over the years it has largely deferred to
the private sector for the development of generally accepted accounting
principles (GAAP).


---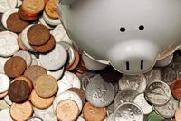 a mission of increasing market share, even at
the expense of short-term profits and cash flow; typically
pursued by a business unit that has a small market share
in a high-growth industry; appropriate for products that
are in the early stages of the product life cycle


---
a mission that attempts to protect the business
unit's market share and competitive position; typically pursued
by a business unit with a large market share in a
high-growth industry


---
a written expression of organizational purpose that describes how the organization uniquely meets its targeted customers' needs with its products or services


---
Federal agency responsible for regulation of securities markets in the United
States.


---
The channels by which a change in the demand or supply of money affects aggregate demand for goods and services.


---
A federal agency that administers securities legislation,
including the Securities Acts of 1933 and 1934. Public companies in the United States
must register their securities with the SEC and file with the agency quarterly and annual financial
reports.


---
Also known as the National Commission on Fraudulent Financial
Reporting. A special committee formed in 1985 to investigate the underlying causes of fraudulent
financial reporting. The commission was named after its chairman, former SEC commissioner
James Treadway. The commission's report, published in 1987, stressed the need for strong
and independent audit committees for public companies.


---
Insurance coverage purchased by the agent/broker which provides protection against loss incurred by a client because of some negligent act, error, oversight, or omission by the agent/broker.


---
Related to : financial, finance, business, accounting, payroll, inventory, investment, money, inventory control, stock trading, financial advisor, tax advisor, credit.