Definition of Cross hedging

Cross hedging
The practice of hedging with a futures contract that is different from the underlying being
hedged.


---
Related Terms:
An estimation of price that uses the average or representative price of a
large number of trades.


---
Refers to the volatility of returns on international investments caused by events associated
with a particular country as opposed to events associated solely with a particular economic or financial agent.


---
A provision under which default on one debt obligation triggers default on another debt
obligation.


---
One corporation holds shares in another firm.


---
The exchange rate between two currencies expressed as the ratio of two foreign exchange rates
that are both expressed in terms of a third currency.


---
A statistical methodology applied to a set of firms at a particular point in time.


---
The return at which two alternative projects have the same net present value.


---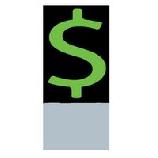 A strategy that involves rebalancing hedge positions as market conditions change; a
strategy that seeks to insure the value of a portfolio using a synthetic put option.


---
A strategy designed to reduce investment risk using call options, put options, short selling, or futures
contracts. A hedge can help lock in existing profits. Its purpose is to reduce the volatility of a portfolio, by
reducing the risk of loss.


---
Reducing one's exposure to risk by buying and selling contracts for future delivery (of foreign currency, for example) at a price that is determined now.


---
Demands for securities to hedge particular sources of consumption risk, beyond the usual
mean-variance diversification motivation.


---
Related to : financial, finance, business, accounting, payroll, inventory, investment, money, inventory control, stock trading, financial advisor, tax advisor, credit.