Definition of Cross default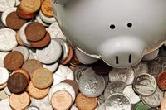 Cross default
A provision under which default on one debt obligation triggers default on another debt
obligation.


---
Related Terms:
An estimation of price that uses the average or representative price of a
large number of trades.


---
The practice of hedging with a futures contract that is different from the underlying being
hedged.


---
One corporation holds shares in another firm.


---
The exchange rate between two currencies expressed as the ratio of two foreign exchange rates
that are both expressed in terms of a third currency.


---
Refers to the volatility of returns on international investments caused by events associated
with a particular country as opposed to events associated solely with a particular economic or financial agent.


---
A statistical methodology applied to a set of firms at a particular point in time.


---
The return at which two alternative projects have the same net present value.


---

Failure to make timely payment of interest or principal on a debt security or to otherwise comply
with the provisions of a bond indenture.


---
A differential in promised yield that compensates the investor for the risk inherent in
purchasing a corporate bond that entails some risk of default.


---
Also referred to as credit risk (as gauged by commercial rating companies), the risk that an
issuer of a bond may be unable to make timely principal and interest payments.


---
Contractually specified events that allow lenders to demand immediate repayment of a debt.


---
The failure by a debtor to make a principal or interest payment in a timely
manner.


---
Difference in promised yields between a default-free bond and a riskier bond.


---
Failure of a debtor to make timely payments of principal and interest as they become due.


---
Related to : financial, finance, business, accounting, payroll, inventory, investment, money, inventory control, stock trading, financial advisor, tax advisor, credit.