Definition of Cover

Cover
The purchase of a contract to offset a previously established short position.


---
Related Terms:
Schedule of depreciation rates allowed for tax purposes.


---
Extent to which a company's net assets cover a particular debt obligation, class of preferred stock, or equity position.


---
A bond indenture restriction that permits additional borrowing on if the ratio of assets to
debt does not fall below a specified minimum.


---
Refers to recouping, or regaining, invested capital over
the life of an investment. The pattern of period-by-period capital recovery
is very important. In brief, capital recovery is the return of capital—
not the return on capital, which refers to the rate of earnings on the
amount of capital invested during the period. The returns from an
investment have to be sufficient to provide for both recovery of capital
and an adequate rate of earnings on unrecovered capital period by
period. Sorting out how much capital is recovered each period is relatively
easy if you use a spreadsheet model for capital investment analysis.
In contrast, using a mathematical method of analysis does not
provide this period-by-period capital recovery information, which is a
major disadvantage.


---
The number of times that financial obligations (for interest, principal payments,
preferred stock dividends, and rental payments) are covered by earnings before interest, taxes, rental
payments, and depreciation.


---
Ratios used to test the adequacy of cash flows generated through earnings for purposes of
meeting debt and lease obligations, including the interest coverage ratio and the fixed charge coverage ratio.


---
A form of individual retirement account whose earnings
during the period when funds are stored in the IRA will be tax free at the
time when they are used to pay for the cost of advanced education.


---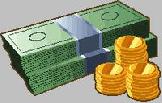 A short call option position in which the writer owns the number of shares of the underlying
stock represented by the option contracts. covered calls generally limit the risk the writer takes because the
stock does not have to be bought at the market price, if the holder of that option decides to exercise it.


---
A strategy that involves writing a call option on securities that the investor
owns in his or her portfolio. See covered or hedge option strategies.


---
A portfolio manager invests dollars in an instrument denominated in a foreign
currency and hedges his resulting foreign exchange risk by selling the proceeds of the investment forward for
dollars.


---
Strategies that involve a position in an option as well as a position in the
underlying stock, designed so that one position will help offset any unfavorable price movement in the other,
including covered call writing and protective put buying. Related: naked strategies


---
A put option position in which the option writer also is short the corresponding stock or has
deposited, in a cash account, cash or cash equivalents equal to the exercise of the option. This limits the
option writer's risk because money or stock is already set aside. In the event that the holder of the put option
decides to exercise the option, the writer's risk is more limited than it would be on an uncovered or naked put
option.


---
Earnings before interest and income taxes plus one-third rental charges, divided
by interest expense plus one-third rental charges plus the quantity of principal repayments divided by one
minus the tax rate.


---
This means that there are two or more life insured on the same policy but the death benefit is paid out on the first death only. If two or more persons at the same address are purchasing life insurance at the same time, it is wise to compare the cost of this kind of coverage with individual policies having a multiple policy discount.


---
A measure of a firm's ability to meet its fixed-charge obligations: the ratio of
(net earnings before taxes plus interest charges paid plus long-term lease payments) to (interest charges paid
plus long-term lease payments).


---
Fixed Charge Coverage Ratio
A measure of how well a company is able to meet its fixed
charges (interest and lease payments) based on the cash
generated by its operations. It is calculated by dividing the
earnings before interest and taxes by the total interest charges
and lease payments incurred by the firm.


---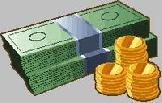 Forward cover
Purchase or sale of forward foreign currency in order to offset a known future cash flow.


---
Interest coverage ratio
The ratio of the earnings before interest and taxes to the annual interest expense. This
ratio measures a firm's ability to pay interest.


---
Interest coverage test
A debt limitation that prohibits the issuance of additional long-term debt if the issuer's
interest coverage would, as a result of the issue, fall below some specified minimum.


---
Last To Die Coverage
This means that there are two or more life insured on the same policy but the death benefit is paid out on the last person to die. The cost of this type of coverage is much less than a first to die policy and it is generally used to protect estate value for children where there might be substantial capital gains taxes due upon the death of the last parent. This kind of policy is also valuable when one of two people covered has health problems which would prohibit obtaining individual coverage.


---
MACRS (Modified Accelerated Cost Recovery System)
A depreciation method created by the IRS under the Tax Reform Act of 1986. Companies must use it to depreciate all plant and equipment assets installed after December 31, 1986 (for tax purposes).


---
Modified Accelerated Cost Recovery System (MACRS)
Depreciation method that allows higher tax deductions in early years and lower deductions later.


---
Price discovery process
The process of determining the prices of the assets in the marketplace through the
interactions of buyers and sellers.


---
Rally (recovery)
An upward movement of prices. Opposite of reaction.


---
Uncovered call
A short call option position in which the writer does not own shares of underlying stock
represented by his option contracts. Also called a "naked" call, it is much riskier for the writer than a covered
call, where the writer owns the underlying stock. If the buyer of a call exercises the option to call, the writer
would be forced to buy the stock at market price.


---
Uncovered put
A short put option position in which the writer does not have a corresponding short stock
position or has not deposited, in a cash account, cash or cash equivalents equal to the exercise value of the
put. Also called "naked" puts, the writer has pledged to buy the stock at a certain price if the buyer of the
options chooses to exercise it. The nature of uncovered options means the writer's risk is unlimited.


---
12b-1 funds
Mutual funds that do not charge an upfront or back-end commission, but instead take out up to
1.25% of average daily fund assets each year to cover the costs of selling and marketing shares, an
arrangement allowed by the SEC's Rule 12b-I (passed in 1980).


---
Accelerated depreciation
Any depreciation method that produces larger deductions for depreciation in the
early years of a project's life. Accelerated cost recovery system (ACRS), which is a depreciation schedule
allowed for tax purposes, is one such example.


---
Accidental Death and Dismemberment
coverage that provides a lump-sum payment to you or your survivors if an accident results in the loss of a limb, paralysis or your death.


---
Accidental Death Benefit (ADB)
coverage against accidental death usually payable in addition to base amount of coverage.


---
Blue-sky laws
State laws covering the issue and trading of securities.


---
Bridge Loan
A short term loan to cover the immediate cash requirements until permanent financing is received.


---
Budget
A plan expressed in monetary terms covering a future period of time and based on a defined
level of activity.


---
Buy in
To cover, offset or close out a short position. Related: evening up, liquidation.


---
Buy/Sell Agreement
This is an agreement entered into by the owners of a business to define the conditions under which the interests of each shareholder will be bought and sold. The agreement sets the value of each shareholders interest and stipulates what happens when one of the owners wishes to dispose of his/her interest during his/her lifetime as well as disposal of interest upon death or disability. Life insurance, critical illness coverage and disability insurance are major considerations to help fund this type of agreement.


---
capital investment analysis
Refers to various techniques and procedures
used to determine or to analyze future returns from an investment
of capital in order to evaluate the capital recovery pattern and the
periodic earnings from the investment. The two basic tools for capital
investment analysis are (1) spreadsheet models (which I strongly prefer)
and (2) mathematical equations for calculating the present value or
internal rate of return of an investment. Mathematical methods suffer
from a lack of information that the decision maker ought to consider. A
spreadsheet model supplies all the needed information and has other
advantages as well.


---
Capital Investments
Money used to purchase fixed assets for a business, such as land, buildings, or machinery. Also, money invested in a business on the understanding that it will be used to purchase permanent assets rather than to cover day-to-day operating expenses.


---
cash burn rate
A relatively recent term that refers to how fast a business
is using up its available cash, especially when its cash flow from operating
activities is negative instead of positive. This term most often refers
to a business struggling through its start-up or early phases that has not
yet generated enough cash inflow from sales to cover its cash outflow for
expenses (and perhaps never will).


---
Cash deficiency agreement
An agreement to invest cash in a project to the extent required to cover any cash
deficiency the project may experience.


---
Co-insurance
In medical insurance, the insured person and the insurer sometimes share the cost of services under a policy in a specified ratio, for example 80% by the insurer and 20% by the insured. By this means, the cost of coverage to the insured is reduced.


---
Contingent Beneficiary
This is the person designated to receive the death benefit of a life insurance policy if the primary beneficiary dies before the life insured. This is a consideration when husband and wife make each other the beneficiary of their coverage. Should they both die in the same car accident or plane crash, the death benefits would go to each others estate and creditor claims could be made against them. Particularly if minor children could be survivors, then a trustee contingent beneficiary should be named.


---
contribution margin
An intermediate measure of profit equal to sales revenue
minus cost-of-goods-sold expense and minus variable operating
expenses—but before fixed operating expenses are deducted. Profit at
this point contributes toward covering fixed operating expenses and
toward interest and income tax expenses. The breakeven point is the
sales volume at which contribution margin just equals total fixed
expenses.


---
contribution margin
the difference between selling price and
variable cost per unit or in total for the level of activity; it
indicates the amount of each revenue dollar remaining
after variable costs have been covered and going toward
the coverage of fixed costs and the generation of profits


---
Contribution margin
The margin that results when variable production costs are subtracted
from revenue. It is most useful for making incremental pricing decisions
where a company must cover its variable costs, though perhaps not all of its fixed
costs.


---
contribution margin ratio
the proportion of each revenue dollar remaining after variable costs have been covered;
computed as contribution margin divided by sales


---
Contribution Rate
The percentage tax charged by a state to an employer to
cover its share of the state unemployment insurance fund.


---
Conversion Right
Term life insurance products are offered as non-convertible or convertible to a certain time in the future. The coversion right has a time limit, usually to the policy holder's age 60 or possibly even age 70. This right means that the policy holder has the right to convert their existing policy to another specific different plan of permanent insurance within the specified time period, without providing evidence of insurability. There is a slightly higher cost for a term policy with the conversion priviledge but it is a valuable feature should a policy holder's health change for the worst and continued insurance coverage becomes a necessity.
Most often this right is also granted to individuals covered under employee group benefit policies where individuals leaving the employee group have a limited amount of time, usually anywhere from 30 to 90 days, to convert to a specific permanent individual policy without evidence of insurability.


---
Cost of Insurance
The cost of insuring a particular individual under the policy. It is based on the amount of coverage, as well as the underwriting class, age, sex and tobacco consumption of that individual.


---
Critical Illness Insurance
coverage that provides a lump-sum payment should you be diagnosed with a critical illness and survive a pre-determined period of time. There are no restrictions on how you use your benefit.


---
Critical Illness Insurance (Credit Insurance)
coverage that provides a lump-sum payment should you become seriously ill with a specified illness. The payment is made to your creditors to pay off your debt owing.


---
Current Ratio
Current assets divided by current liabilities. This ratio indicates the extent to which the claims of short-term creditors are covered by assets expected to be converted to cash in the near future.


---
data mining
a form of analysis in which statistical techniques
are used to uncover answers to important questions about
business operations


---
Deferred taxes
A non-cash expense that provides a source of free cash flow. Amount allocated during the
period to cover tax liabilities that have not yet been paid.


---
Delivery points
Those points designated by futures exchanges at which the financial instrument or
commodity covered by a futures contract may be delivered in fulfillment of such contract.


---
Depreciation
A technique by which a company recovers the high cost of its plant-and-equipment assets gradually during the number of years they'll be used in the business. Depreciation can be physical, technological, or both.


---
Disability Insurance
Insurance that pays you an ongoing income if you become disabled and are unable to pursue employment or business activities. There are limits to how much you can receive based on your pre-disability earnings. Rates will vary based on occupational duties and length of time in a particular industry. This kind of coverage has a waiting period before you can begin collecting benefits, usually 30, 60 or 90 days. The benefit paying period also varies from 2 years to age 65. A short waiting period will cost more that a longer waiting period. As well, a long benefit paying period will cost more than a short benefit paying period.


---
Disability Insurance (Credit Insurance)
Group Insurance designed to cover monthly obligations due to a borrower being unable to work due to sickness or injury.


---
Dividend clawback
With respect to a project financing, an arrangement under which the sponsors of a project
agree to contribute as equity any prior dividends received from the project to the extent necessary to cover
any cash deficiencies.


---
EBIT
Earnings before interest and taxes. The measure often is used to gauge coverage of fixed charges.


---
Economic risk
In project financing, the risk that the project's output will not be salable at a price that will
cover the project's operating and maintenance costs and its debt service requirements.


---
Economic Value Added (EVA)
Operating profit, adjusted to remove distortions caused by certain accounting rules, less a charge
to cover the cost of capital invested in the business.


---
Educational Assistance Plan
A plan that an employer creates on behalf of its
employees covering a variety of educational expenses incurred on behalf of
employees, for which they can avoid recognizing some income.


---
Errors and Omissions Insurance
Insurance coverage purchased by the agent/broker which provides protection against loss incurred by a client because of some negligent act, error, oversight, or omission by the agent/broker.


---
Evidence of Insurability
Evidence submitted to Canada Life that is used to determine whether an individual is eligible for the insurance coverage the individual has applied for.


---
Exclusion
A specific condition or circumstance listed in the policy that are not covered by the policy


---
Exit Options
A variety of options available to an investor to recover their invested capital and the return on their investment.


---
Export Credit Insurance
The granting of insurance to cover the commercial and political risks of selling in foreign markets.


---
Financial objectives
Objectives of a financial nature that the firm will strive to accomplish during the period
covered by its financial plan.


---
Flat trades
1) A bond in default trades flat; that is, the price quoted covers both principal and unpaid,
accrued interest.
2) Any security that trades without accrued interest or at a price that includes accrued
interest is said to trade flat.


---
Forecast
Future-oriented financial information prepared using assumptions all of which reflect the entity's planned courses of action for the period covered given management's judgment as to the most probable set of economic conditions.


---
Future
A term used to designate all contracts covering the sale of financial instruments or physical
commodities for future delivery on a commodity exchange.


---
Futures
A term used to designate all contracts covering the sale of financial instruments or physical
commodities for future delivery on a commodity exchange.


---
Group Life Insurance
This is a very common form of life insurance which is found in employee benefit plans and bank mortgage insurance. In employee benefit plans the form of this insurance is usually one year renewable term insurance. The cost of this coverage is based on the average age of everyone in the group. Therefore a group of young people would have inexpensive rates and an older group would have more expensive rates.
Some people rely on this kind of insurance as their primary coverage forgetting that group life insurance is a condition of employment with their employer. The coverage is not portable and cannot be taken with you if you change jobs. If you have a change in health, you may not qualify for new coverage at your new place of employment.
Bank mortgage insurance is also usually group insurance and you can tell this by virtue of the fact that you only receive a certificate of insurance, and not a complete policy. The only form in which bank mortgage insurance is sold is reducing term insurance, matching the declining mortgage balance. The only beneficiary that can be chosen for this kind of insurance is the bank. In both cases, employee benefit plan group insurance and bank mortgage insurance, the coverage is not guaranteed. This means that coverage can be cancelled by the insurance company underwriting that particular plan, if they are experiencing excessive claims.


---
INCOME STATEMENT
An accounting statement that summarizes information about a company in the following format:
Net Sales
– Cost of goods sold
--------------------
Gross profit
– Operating expenses
--------------------
Earnings before income tax
– Income tax
--------------------
= Net income or (Net loss)
Formally called a "consolidated earnings statement," it covers a period of time such as a quarter or a year.


---
Incontestable Clause
This clause in regular life insurance policy provides for voiding the contract of insurance for up to two years from the date of issue of the coverage if the life insured has failed to disclose important information or if there has been a misrepresentation of a material fact which would have prevented the coverage from being issued in the first place. After the end of two years from issue, a misrepresentation of smoking habits or age can still void or change the policy.


---
Insurable Interest
In England in the 1700's it was popular to bet on the date of death of certain prominent public figures. Anyone could buy life insurance on another's life, even without their consent. Unfortunately, some died before it was their time, dispatched prematurely in order that the life insurance proceeds could be collected. In 1774, English Parliament passed a law which restricted the right to be a beneficiary on a life insurance contract to those who would suffer an economic loss when the life insured died. The law also provided that a person has an unlimited insurable interest in his own life. It is still a legal stipulation that an insurance contract is not valid unless insurable interest exists at the time the policy is issued. Life Insurance companies will not, however, issue unlimited amounts of coverage to an individual. The amount of life insurance which will be approved has to approximate the loss caused by the death of the individual and must not result in a windfall for the beneficiary.


---
Insured
This is the person covered by the life insurance policy. Upon this person's death, a tax free benefit will be paid to that person's estate or a named beneficiary.


---
Insured Mortgage
An insured mortgage protects only the mortgage lender in case you do not make your mortgage payments. This coverage is provided by CMHC [Canada Mortgage and Housing Corporation] and is required if a person has a high-ratio mortgage. [A mortgage is high-ratio if the amount borrowed is more than 75% of the purchase price or appraised value, whichever is less.]


---
Job Loss Insurance (Credit Insurance)
coverage that can pay down your debt should you become involuntarily unemployed. The payment is made to your creditors to reduce your debt owing.


---
Joint Policy Life
One insurance policy that covers two lives, and generally provides for payment at the time of the first insured's death. It could also be structured to pay on second death basis for estate planning purposes.


---
Lapse
This refers to the termination of an insurance policy due to the owner of the policy failing to pay the premium within the grace period [Usually within 30 days after the last regular premium was required and not paid]. It is possible to re-instate the coverage with the same premium and benefits intact but the life insured will have to qualify for this coverage all over again and bring up to date all unpaid premiums.


---
Level Premium Life Insurance
This is a type of insurance for which the cost is distributed evenly over the premium payment period. The premium remains the same from year to year and is more than actual cost of protection in the earlier years of the policy and less than the actual cost of protection in the later years. The excess paid in the early years builds up a reserve to cover the higher cost in the later years.


---
Living Benefit
Some insurance companies include this benefit option at no cost to their policy holders. The insurer considers on a case to case basis, the need for insurance funds before death. If the insured can demonstrate a shortened life of less than two years and with some insurers one year, the insurer will consider releasing up to 50% or a maximum of $100,000 of the life insurance coverage held by the insured. Not all insurers offer this benefit for free. The need has resulted in specific stand alone living benefit/critical illness policies coming into existence. Look under "Different types of Life Insurance" for further information. You might have heard of "Viatical Settlements", the practice of seriously ill people selling the rights to their life insurance policies to third parties. This practice is common in the United States but has not caught on in Canada.


---
Long-term financial plan
Financial plan covering two or more years of future operations.


---
Margin requirement (Options)
The amount of cash an uncovered (naked) option writer is required to
deposit and maintain to cover his daily position valuation and reasonably foreseeable intra-day price changes.


---
Mark-up
The amount added to a lower figure to reach a higher figure, expressed as a percentage of the
lower figure, e.g. cost is marked up by a percentage to cover the desired profit to determine a selling price.


---
Mortgage Insurance
Commonly sold in the form of reducing term life insurance by lending institutions, this is life insurance with a death benefit reducing to zero over a specific period of time, usually 20 to 25 years. In most instances, the cost of coverage remains level, while the death benefit continues to decline. Re-stated, the cost of this kind of insurance is actually increasing since less death benefit is paid as the outstanding mortgage balance decreases while the cost remains the same. Lending institutions are the most popular sources for this kind of coverage because it is usually sold during the purchase of a new mortgage. The untrained institution mortgage sales person often gives the impression that this is the only place mortgage insurance can be purchased but it is more efficiently purchased at a lower cost and with more flexibility, directly from traditional life insurance companies. No matter where it is purchased, the reducing term insurance death benefit reduces over a set period of years. Most consumers are up-sizing their residences, not down-sizing, so it is likely that more coverage is required as years pass, rather than less coverage.
The cost of mortgage lender's insurance group coverage is based on a blended non-smoker/smoker rate, not having any advantage to either male or female. Mortgage lender's group insurance certificate specifies that it [the lender] is the sole beneficiary entitled to receive the death benefit. Mortgage lender's group insurance is not portable and is not guaranteed. Generally speaking, your coverage is void if you do not occupy the house for a period of time, rent the home, fall into arrears on the mortgage, and there are a few others which vary by institution. If, for example, you sell your home and buy another, your current mortgage insurance coverage ends and you will have to qualify for new coverage when you purchase your next home. Maybe you won't be able to qualify. Not being guaranteed means that it is possible for the lending institution's group insurance carrier to cancel all policy holder's coverages if they are experiencing too many death benefit claims.
Mortgage insurance purchased from a life insurance company, is priced, based on gender, smoking status, health and lifestyle of the purchaser. Once obtained, it is a unilateral contract in your favour, which cannot be cancelled by the insurance company unless you say so or unless you stop paying for it. It pays upon the death of the life insured to any "named beneficiary" you choose, tax free. If, instead of reducing term life insurance, you have purchased enough level or increasing life insurance coverage based on your projection of future need, you can buy as many new homes in the future as you want and you won't have to worry about coverage you might loose by renewing or increasing your mortgage.
It is worth mentioning mortgage creditor protection insurance since it is many times mistakenly referred to simply as mortgage insurance. If a home buyer has a limited amount of down payment towards a substantial home purchase price, he/she may qualify for a high ratio mortgage on a home purchase if a lump sum fee is paid for mortgage creditor protection insurance. The only Canadian mortgage lenders currently known to offer this option through the distribution system of banks and trust companies, are General Electric Capital [GE Capital] and Central Mortgage and Housing Corporation [CMHC]. The lump sum fee is mandatory when the mortgage is more than 75% of the value of the property being purchased. The lump sum fee is usually added onto the mortgage. It's important to realize that the only beneficiary of this type of coverage is the morgage lender, which is the bank or trust company through which the buyer arranged their mortgage. If the buyer for some reason defaults on this kind of high ratio mortgage and the value of the property has dropped since being purchased, the mortgage creditor protection insurance makes certain that the bank or trust company gets paid. However, this is not the end of the story, because whatever the difference is, between the disposition value of the property and whatever sum of unpaid mortgage money is outstanding to either GE Capital or CMHC will be the subject of collection procedures against the defaulting home buyer. Therefore, one should conclude that this kind of insurance offers protection only to the bank or trust company and absolutely no protection to the home buyer.


---
Naked option strategies
An unhedged strategy making exclusive use of one of the following: Long call
strategy (buying call options ), short call strategy (selling or writing call options), Long put strategy (buying
put options ), and short put strategy (selling or writing put options). By themselves, these positions are called
naked strategies because they do not involve an offsetting or risk-reducing position in another option or the
underlying security.
Related: covered option strategies.


---
Negative amortization
A loan repayment schedule in which the outstanding principal balance of the loan
increases, rather than amortizing, because the scheduled monthly payments do not cover the full amount
required to amortize the loan. The unpaid interest is added to the outstanding principal, to be repaid later.


---
Non-Smoker Discount
In October 1996 it was announced in the international news that scientists had finally located the link between cigarette smoking and lung cancer. In the early 1980's, some Canadian Life Insurance Companies had already started recognizing that non-smokers had a better life expectancy than smokers so commenced offering premium discounts for life insurance to new applicants who have been non-smokers for at least 12 months before applying for coverage. Today, most life insurance companies offer these discounts.
Savings to non-smokers can be up to 50% of regular premium depending on age and insurance company. Most life insurance companies offering non-smoker rates insist that the person applying for coverage have abstained from any form of tobacco or marijuana for at least twelve months, some companies insist on longer periods, up to 15 years.
Tobacco use is generally considered to be cigarettes, cigarillos, cigars, pipes, chewing tobacco, nicorette gum, snuff, marijuana and nicotine patches. In addition to these, if anyone tests positive to cotinine, a by-product of nicotine, they are also considered a smoker. There are some insurance companies which allow moderate or occasional use of cigars, cigarillos or pipes as acceptable for non-smoker status. Experienced brokers are aware of how to locate these insurance companies and save you money.
Special care should be taken by applicants for coverage who qualify for non-smoker rates by virtue of having ceased a smoking habit for the required period before application, but for some reason, fall back into the smoking habit some time after obtaining coverage. While contractually, the insurance company is still bound to a non-smoking rate, the facts of the applicant's smoking hiatus may become vague over the subsequent years of the resumed habit and at time of death claim, the insurance company may decide to contest the original non-smoking declaration. The consequence is not simply a need to back pay the difference between non-smoker and smoker rates but in reality the possibility of denial of death claim. It is therefore, important to advise the servicing broker as well as the insurance company of the change in smoking habits to make certain that sufficient evidence is documented to track the non-smoking period.


---
NSF (non-sufficient funds)
This appears on your statement if there are insufficient funds in your account to cover a cheque that you have written or a pre-authorized payment that you have already arranged. You will be charged a service fee for non-sufficient funds.


---
Original margin
The margin needed to cover a specific new position. Related: Margin, security deposit (initial)


---
Other-than-Temporary Decline in Market Value
The standard used to describe a decline in market value that is not expected to recover. The use of the other-than-temporary description as
opposed to describing a loss as permanent stresses the fact that the burden of proof is on the
investor who believes a decline is only temporary. That investor must have the intent and financial
ability to hold the investment until its market value recovers. In the absence of an ability to
demonstrate that a decline is temporary, the conclusion must be that a decline in value is other
than temporary, in which case the decline in value must be recognized in income.


---
Overdraft Protection
Is an agreement with the Bank or Financial Institution to cover overdrafts. This service will typically involve a fee and be limited to a pre-set maximum amount.


---
Overdraft System
System whereby a depositor may write cheques in excess of the balance, with the bank automatically extending a loan to cover the shortage.


---
Payback
The length of time it takes to recover the initial cost of a project, without regard to the time value of money.


---
Payback
A method of investment appraisal that calculates the number of years taken for the cash flows from an investment to cover the initial capital outlay.


---
payback period
Time until cash flows recover the initial investment of the project.


---
Policy
A written document that serves as evidence of insurance coverage and contains pertinent information about the benefits, coverage and owner, as well as its associated directives and obligations.


---
Related to : financial, finance, business, accounting, payroll, inventory, investment, money, inventory control, stock trading, financial advisor, tax advisor, credit.