Definition of Country selection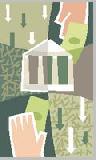 Country selection
A type of active international management that measures the contribution to performance
attributable to investing in the better-performing stock markets of the world.


---
Related Terms:
A situation in which market participation is a negative signal.


---
Covariance of a national economy's rate of return and the rate of return the world economy
divided by the variance of the world economy.


---
The ability of the national economy to generate enough foreign exchange to meet
payments of interest and principal on its foreign debt.


---
Level of political and economic uncertainty in a country affecting the value of loans or
investments in that country.


---
Asset allocation in which the investor chooses among investments denominated in
different currencies.


---
Choosing the particular securities to include in a portfolio.


---
Consequence of a contract that induces only one group (e.g. low risk individuals) to participate.


---

A mutual fund that invests in individual countries outside the United States.


---
An active portfolio management technique that focuses on advantageous selection of
particular stocks rather than on broad asset allocation choices.


---
Related to : financial, finance, business, accounting, payroll, inventory, investment, money, inventory control, stock trading, financial advisor, tax advisor, credit.