Definition of Commercial draft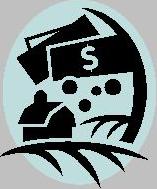 Commercial draft
Demand for payment.


---
Related Terms:
A draft addressed to a bank.


---
A guaranteed form of payment which is issued in amounts over $5,000.


---
Money owed to the bank in a cheque account where payments exceed receipts.


---
A privately owned, profit-seeking firm that accepts deposits and makes loans.


---
An agreement between a creditor and a borrower, where the creditor has loaned an amount to the borrower for business purposes.


---
A loan made on real estate collateral, other than a residential property, in which a mortgage is given to secure payment of principal and interest.


---
Short-term unsecured promissory notes issued by a corporation. The maturity of
commercial paper is typically less than 270 days; the most common maturity range is 30 to 50 days or less.


---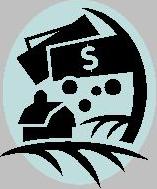 Short-term unsecured notes issued by firms.


---
The risk that a foreign debtor will be unable to pay its debts because of business events,
such as bankruptcy.


---
An unconventional order in writing - signed by a person, usually the exporter, and addressed to the
importer - ordering the importer or the importer's agent to pay, on demand (sight draft) or at a fixed future
date (time draft), the amount specified on its face.


---
A guaranteed form of payment which is issued in amounts over $5,000 (also see bank draft).


---
Short-term notes with maturities up to 360 days that are issued by companies in
international money markets.


---
The amount by which a check or other payments exceeds the funds on deposits.


---
Is an agreement with the Bank or Financial Institution to cover overdrafts. This service will typically involve a fee and be limited to a pre-set maximum amount.


---
A short-term source of credit which allows you to overdraw on your account up to a pre-established limit. For example, overdraft protection spares customers both the cost and the personal embarrassment of NSF cheques. Overdraft protection is attached to your PCF Chequing Account.


---
Overdraft System
System whereby a depositor may write cheques in excess of the balance, with the bank automatically extending a loan to cover the shortage.


---

Payable through drafts
A method of making payment that is used to maintain control over payments made
on behalf of the firm by personnel in noncentral locations. The payer's bank delivers the payable through draft
to the payer, which must approve it and return it to the bank before payment can be received.


---
Personal Overdraft Facility
A loan facility on a customers account at a financial institution allowing the customer to overdraw up to a certain agreed limit for an agreed period.


---
Sight draft
Demand for immediate payment.


---
Time draft
Demand for payment at a stated future date.


---
Trade draft
A draft addressed to a commercial enterprise. See:draft.


---
Related to : financial, finance, business, accounting, payroll, inventory, investment, money, inventory control, stock trading, financial advisor, tax advisor, credit.