Definition of Capital asset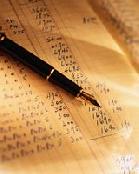 Capital asset
A fixed asset, something that is expected to have long-term usage within
a company, and which exceeds a minimum dollar amount (known as the capitalization
limit, or cap limit).


---
capital asset
an asset used to generate revenues or cost savings
by providing production, distribution, or service capabilities
for more than one year


---
Related Terms:
An economic theory that describes the relationship between risk and
expected return, and serves as a model for the pricing of risky securities. The CAPM asserts that the only risk
that is priced by rational investors is systematic risk, because that risk cannot be eliminated by diversification.
The CAPM says that the expected return of a security or a portfolio is equal to the rate on a risk-free security
plus a risk premium.


---
A model for estimating equilibrium rates of return and values of
assets in financial markets; uses beta as a measure of asset risk
relative to market risk


---
Theory of the relationship between risk and return which states that the expected risk
premium on any security equals its beta times the market risk premium.


---
future-period revenue.


---
An alternative model to the capital asset pricing model developed by
Stephen Ross and based purely on arbitrage arguments.


---
A model, such as the capital asset Pricing Model (CAPM), that determines the required
rate of return on a particular asset.


---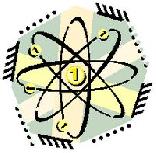 The process of choosing the firm's long-term capital assets.


---
a condition that exists when there is an
upper-dollar constraint on the amount of capital available
to commit to capital asset acquisition


---
See capital asset pricing model.


---
a measure used in academic finance articles to measure the excess returns an investor would have received over a particular time period if he or she were invested in a particular stock.
This is typically used in control and takeover studies, where stockholders are paid a premium for being taken over. Starting some time period before the takeover (often five days before the first announced bid, but sometimes a longer period), the researchers calculate the actual daily stock returns for the target firm and subtract out the expected market returns (usually calculated using the firm's beta and applying it to overall market movements during the time period under observation).
The excess actual return over the capital asset pricing model-determined expected return market is called an ''abnormal return.'' The cumulation of the daily abnormal returns over the time period under observation is the CAR. The term CAR(-5, 0) means the CAR calculated from five days before the
announcement to the day of announcement. The CAR(-1, 0) is a control premium, although Mergerstat generally uses the stock price five days before announcement rather than one day before announcement as the denominator in its control premium calculation. However, the CAR for any period other than (-1, 0) is not mathematically equivalent to a control premium.


---
the receipt or disbursement of cash; when related
to capital budgeting, cash flows arise from the purchase,
operation, and disposition of a capital asset


---
The return one can expect to earn on an investment. See: capital asset
pricing model.


---
A measure of foreign market risk that is derived from the capital asset pricing model.


---
An index that uses the capital asset pricing model to determine whether a money manager
outperformed a market index. The "alpha" of an investment or investment manager.


---
Value of property, equipment and other capital assets minus the depreciation. This is an
entry in the bookkeeping records of a company, usually on a "cost" basis and thus does not necessarily reflect
the market value of the assets.


---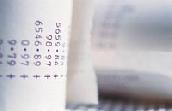 Multifactor CAPM
A version of the capital asset pricing model derived by Merton that includes extramarket
sources of risk referred to as factor.


---
Payback method
A capital budgeting analysis method that calculates the amount of
time it will take to recoup the investment in a capital asset, with no regard for the
time cost of money.


---
project
the purchase, installation, and operation of a capital asset


---
Salvage Value
The value of a capital asset at end of a specified period. It is the current market price of an asset being considered for replacement in capital budgeting.


---
Two-factor model
Black's zero-beta version of the capital asset pricing model.


---
"Soft" Capital Rationing
capital rationing that under certain circumstances can be violated or even viewed
as made up of targets rather than absolute constraints.


---
Acquisition of assets
A merger or consolidation in which an acquirer purchases the selling firm's assets.


---
Additional paid-in capital
Amounts in excess of the par value or stated value that have been paid by the public to acquire stock in the company; synonymous with capital in excess of par.


---
Additional paid-in capital
Any payment received from investors for stock that exceeds
the par value of the stock.


---
additional paid-in capital
Difference between issue price and par value of stock. Also called capital surplus.


---
Aggressive Capitalization Policies
capitalizing and reporting as assets significant portions of
expenditures, the realization of which require unduly optimistic assumptions.


---

Aggressive Cost Capitalization
Cost capitalization that stretches the flexibility within generally
accepted accounting principles beyond its intended limits, resulting in reporting as assets
items that more reasonably should have been expensed. The purpose of this activity is likely to
alter financial results and financial position in order to create a potentially misleading impression
of a firm's business performance or financial position.


---
Asset
Any possession that has value in an exchange.


---
Asset
A resource, recorded through a transaction, that is expected to yield a benefit to a
company.


---
Asset
Something that is owned; a financial claim or a piece of property that is a store of value.


---
Asset
Probable future economic benefit that is obtained or controlled by an entity as a result of
a past transaction or event.


---
asset
Anything owned by, or owed to, an individual or business which has commercial or exchange value (e.g., cash, property, etc.).


---
Asset
All things of value owned by an individual or organization.


---
Asset activity ratios
Ratios that measure how effectively the firm is managing its assets.


---
Asset allocation decision
The decision regarding how an institution's funds should be distributed among the
major classes of assets in which it may invest.


---
Asset-Backed Securities
Bond or note secured by assets of company.


---
Asset-backed security
A security that is collateralized by loans, leases, receivables, or installment contracts
on personal property, not real estate.


---
Asset-based financing
Methods of financing in which lenders and equity investors look principally to the
cash flow from a particular asset or set of assets for a return on, and the return of, their financing.


---
Asset-Based Financing
Loans granted usually by a financial institution where the asset being financed constitutes the sole security given to the lender.


---
Asset classes
Categories of assets, such as stocks, bonds, real estate and foreign securities.


---
Asset Coverage
Extent to which a company's net assets cover a particular debt obligation, class of preferred stock, or equity position.


---
Asset-coverage test
A bond indenture restriction that permits additional borrowing on if the ratio of assets to
debt does not fall below a specified minimum.


---
Asset/equity ratio
The ratio of total assets to stockholder equity.


---
Asset for asset swap
Creditors exchange the debt of one defaulting borrower for the debt of another
defaulting borrower.


---
Asset/liability management
Also called surplus management, the task of managing funds of a financial
institution to accomplish the two goals of a financial institution:
1) to earn an adequate return on funds invested, and
2) to maintain a comfortable surplus of assets beyond liabilities.


---
asset mix
The weighting of assets in an investment portfolio among different asset classes (e.g. shares, bonds, property, cash, overseas investments.


---
Asset pricing model
A model for determining the required rate of return on an asset.


---
Asset-specific Risk
The amount of total risk that can be eliminated by diversification by
creating a portfolio. Also known as company-specific risk or
unsystematic risk.


---
Asset substitution
A firm's investing in assets that are riskier than those that the debtholders expected.


---
Asset substitution problem
Arises when the stockholders substitute riskier assets for the firm's existing
assets and expropriate value from the debtholders.


---
Asset swap
An interest rate swap used to alter the cash flow characteristics of an institution's assets so as to
provide a better match with its iabilities.


---
Asset turnover
The ratio of net sales to total assets.


---
asset turnover
a ratio measuring asset productivity and showing the number of sales dollars generated by each dollar of assets


---
asset turnover ratio
A broad-gauge ratio computed by dividing annual
sales revenue by total assets. It is a rough measure of the sales-generating
power of assets. The idea is that assets are used to make sales, and the
sales should lead to profit. The ultimate test is not sales revenue on
assets, but the profit earned on assets as measured by the return on
assets (ROA) ratio.


---
Assets
A firm's productive resources.


---
ASSETS
Anything of value that a company owns.


---
Assets
Things that the business owns.


---
Assets
Items owned by the company or expenses that have been paid for but have not been used up.


---
Assets requirements
A common element of a financial plan that describes projected capital spending and the
proposed uses of net working capital.


---
authorized share capital
Maximum number of shares that the company is permitted to issue, as specified in the firm's articles of incorporation.


---
Average cost of capital
A firm's required payout to the bondholders and to the stockholders expressed as a
percentage of capital contributed to the firm. Average cost of capital is computed by dividing the total
required cost of capital by the total amount of contributed capital.


---
Capital
Money invested in a firm.


---
CAPITAL
The money, raised by selling stock or bonds or taking out loans, that you use to start, operate, and grow a business.


---
Capital
The shareholders' investment in the business; the difference between the assets and liabilities
of a business.


---
capital
A very broad term rooted in economic theory and referring to
money and other assets that are invested in a business or other venture
for the general purpose of earning a profit, or a return on the investment.
Generally speaking, the sources of capital for a business are
divided between debt and equity. Debt, as you know, is borrowed money
on which interest is paid. Equity is the broad term for the ownership
capital invested in a business and is most often called owners' equity.
Owners' equity arises from two quite different sources: (1) money or
other assets invested in the business by its owners and (2) profit earned
by the business that is retained and not distributed to its owners (called
retained earnings).


---
Capital
The investment by a company's owners in a business, plus the impact of any
accumulated gains or losses.


---
Capital
a) Physical capital: buildings, equipment, and any materials used to produce other goods and services in the future rather than being consumed today.
b) Financial capital: funds available for acquiring real capital.
c) Human capital: the value of the education and experience that make people more productive.


---
Capital
Expenditures Purchases of productive long-lived assets, in particular, items of property,
plant, and equipment.


---
Capital
Any asset or stock of assets, financial or physical, capable of producing income.


---
Capital account
Net result of public and private international investment and lending activities.


---
Capital Account
That part of the balance of payments accounts that records demands for and supplies of a currency arising from purchases or sales of assets.


---
Capital allocation
decision Allocation of invested funds between risk-free assets versus the risky portfolio.


---
Capital budget
A firm's set of planned capital expenditures.


---
capital budget
management's plan for investments in longterm
property, plant, and equipment


---
capital budget
List of planned investment projects.


---
capital budgeting
Refers generally to analysis procedures for ranking
investments, given a limited amount of total capital that has to be allocated
among the various capital investment opportunities of a business.
The term sometimes is used interchangeably with the analysis techniques
themselves, such as calculating present value, net present value,
and the internal rate of return of investments.


---
Capital Budgeting
The process of ranking and selecting investment alternatives and
capital expenditures


---
capital budgeting
a process of evaluating an entity's proposed
long-range projects or courses of future activity for
the purpose of allocating limited resources to desirable
projects


---
Capital budgeting
The series of steps one follows when justifying the decision to purchase
an asset, usually including an analysis of costs and related benefits, which
should include a discounted cash flow analysis of the stream of all future cash flows
resulting from the purchase of the asset.


---
capital budgeting decision
Decision as to which real assets the firm should acquire.


---
Capital Consumption Allowance
See depreciation.


---
Capital Cost Allowance (CCA)
The annual depreciation expense allowed by the Canadian Income Tax Act.


---
Capital employed
The total of debt and equity, i.e. the total funds in the business.


---
Capital expenditures
Amount used during a particular period to acquire or improve long-term assets such as
property, plant or equipment.


---
capital expenditures
Refers to investments by a business in long-term
operating assets, including land and buildings, heavy machinery and
equipment, vehicles, tools, and other economic resources used in the
operations of a business. The term capital is used to emphasize that
these are relatively large amounts and that a business has to raise capital
for these expenditures from debt and equity sources.


---
Capital flight
The transfer of capital abroad in response to fears of political risk.


---
Capital Flows
Purchase by foreigners of our assets (capital inflows) or our purchase of foreign assets (capital outflows).


---
Capital gain
When a stock is sold for a profit, it's the difference between the net sales price of securities and
their net cost, or original basis. If a stock is sold below cost, the difference is a capital loss.


---
Capital gain
The gain recognized on the sale of a capital item (fixed asset), calculated
by subtracting its sale price from its original purchase price (less the impact of any
associated depreciation).


---
Capital Gain
An increase in the value of an asset.


---
capital gain
The positive difference between the adjusted cost base of an investment held as a capital property and the proceeds of disposition you receive when you sell it. When you sell such an investment for more than you paid, you realize a capital gain.


---
Capital gains yield
The price change portion of a stock's return.


---
CAPITAL IN EXCESS OF PAR VALUE
What a company collected when it sold stock for more than the par value per share.


---
Capital in excess par
Amounts in excess of the par value or stated value that have been paid by the public to acquire stock in the company; synonymous with additional paid-in capital.


---
capital investment analysis
Refers to various techniques and procedures
used to determine or to analyze future returns from an investment
of capital in order to evaluate the capital recovery pattern and the
periodic earnings from the investment. The two basic tools for capital
investment analysis are (1) spreadsheet models (which I strongly prefer)
and (2) mathematical equations for calculating the present value or
internal rate of return of an investment. Mathematical methods suffer
from a lack of information that the decision maker ought to consider. A
spreadsheet model supplies all the needed information and has other
advantages as well.


---
Capital Investments
Money used to purchase fixed assets for a business, such as land, buildings, or machinery. Also, money invested in a business on the understanding that it will be used to purchase permanent assets rather than to cover day-to-day operating expenses.


---
Capital lease
A lease obligation that has to be capitalized on the balance sheet.


---
Capital lease
A lease in which the lessee obtains some ownership rights over the asset
involved in the transaction, resulting in the recording of the asset as company property
on its general ledger.


---
Related to : financial, finance, business, accounting, payroll, inventory, investment, money, inventory control, stock trading, financial advisor, tax advisor, credit.