Definition of Buy-side analyst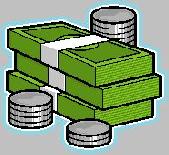 Buy-side analyst
A financial analyst employed by a non-brokerage firm, typically one of the larger money
management firms that purchase securities on their own accounts.


---
Related Terms:
Employee of a brokerage or fund management house who studies companies and makes buy-and-sell
recommendations on their stocks. Most specialize in a specific industry.


---
A mortgage loan on newly developed property that the builder subsidizes during the
early years of the development. The builder uses cash to buy down the mortgage rate to a lower level than the
prevailing market loan rate for some period of time. The typical buydown is 3% of the interest-rate amount
for the first year, 2% for the second year, and 1% for the third year (also referred to as a 3-2-1 buydown).


---
To purchase an asset; taking a long position.


---
To cover, offset or close out a short position. Related: evening up, liquidation.


---
A conditional trading order that indicates a security may be purchased only at the designated
price or lower.
Related: Sell limit order.


---
To buy at the end of the trading session at a price within the closing range.


---
A transaction in which an investor borrows to buy additional shares, using the shares
themselves as collateral.


---

To buy at the beginning of a trading session at a price within the opening range.


---
A passive investment strategy with no active buying and selling of stocks from the
time the portfolio is created until the end of the investment horizon.


---
Mortgages in which monthly payments consist of principal and interest, with portions of these
payments during the early period of the loan being provided by a third party to reduce the borrower's monthly
payments.


---
Purchasing the stocks in the S&P 500 in the same proportion as the index to achieve the
same return.


---
Purchase of a controlling interest (or percent of shares) of a company's stock. A leveraged buy-out is
done with borrowed money.


---
Another term for a repo.


---
Also called securities analysts and investment analysts, professionals who analyze
financial statements, interview corporate executives, and attend trade shows, in order to write reports
recommending either purchasing, selling, or holding various stocks.


---
Relevant information about a company that has not yet been made public. It is illegal for
holders of this information to make trades based on it, however received.


---
Insider trading
Trading by officers, directors, major stockholders, or others who hold private inside
information allowing them to benefit from buying or selling stock.


---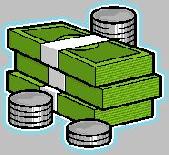 Insiders
These are directors and senior officers of a corporation -- in effect those who have access to inside
information about a company. An insider also is someone who owns more than 10% of the voting shares of a
company.


---
Investment analysts
Related: financial analysts


---
Leveraged buyout (LBO)
A transaction used for taking a public corporation private financed through the use
of debt funds: bank loans and bonds. Because of the large amount of debt relative to equity in the new
corporation, the bonds are typically rated below investment grade, properly referred to as high-yield bonds or
junk bonds. Investors can participate in an LBO through either the purchase of the debt (i.e., purchase of the
bonds or participation in the bank loan) or the purchase of equity through an LBO fund that specializes in
such investments.


---
Management buyout (MBO)
Leveraged buyout whereby the acquiring group is led by the firm's management.


---
Protective put buying strategy
A strategy that involves buying a put option on the underlying security that is
held in a portfolio. Related: Hedge option strategies


---
Securities analysts
Related:financial analysts


---
Sell-side analyst
Also called a Wall Street analyst, a financial analyst who works for a brokerage firm and
whose recommendations are passed on to the brokerage firm's customers.


---
Swap buy-back
The sale of an interest rate swap by one counterparty to the other, effectively ending the swap.


---
Technical analysts
Also called chartists or technicians, analysts who use mechanical rules to detect changes
in the supply of and demand for a stock and capitalize on the expected change.


---
Two-sided market
A market in which both bid and asked prices, good for the standard unit of trading, are quoted.


---
Wall Street analyst
Related: Sell-side analyst.


---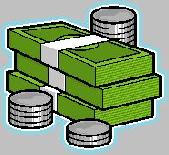 make-or-buy decision
a decision that compares the cost of
internally manufacturing a component of a final product
(or providing a service function) with the cost of purchasing
it from outside suppliers (outsourcing) or from another
division of the company at a specified transfer price


---
Leveraged buyout
The purchase of one business entity by another, largely using borrowed
funds. The borrowings are typically paid off through the future cash flow of
the purchased entity.


---
fundamental analysts
analysts who attempt to find under- or overvalued securities by analyzing fundamental information, such as earnings, asset values, and business prospects.


---
leveraged buyout (LBO)
Acquisition of the firm by a private group using substantial borrowed funds.


---
management buyout (MBO)
Acquisition of the firm by its own management in a leveraged buyout.


---
technical analysts
Investors who attempt to identify over- or undervalued stocks by searching for patterns in past prices.


---
Supply-Side Economics
View that incentives to work, save, and invest play an important role in determining economic activity by affecting the supply side of the economy.


---
Side Letter
A separate agreement that is used to clarify or modify the terms of a sales agreement.
side letters become a problem for revenue recognition when they undermine a sales agreement
by effectively negating some or all of an agreement's underlying terms and are maintained
outside of normal reporting channels.


---
Forward buying
The purchase of items exceeding the quantity levels indicated
by current manufacturing requirements.


---
Buy/Sell Agreement
This is an agreement entered into by the owners of a business to define the conditions under which the interests of each shareholder will be bought and sold. The agreement sets the value of each shareholders interest and stipulates what happens when one of the owners wishes to dispose of his/her interest during his/her lifetime as well as disposal of interest upon death or disability. Life insurance, critical illness coverage and disability insurance are major considerations to help fund this type of agreement.


---
Conditional Buyer
One of two parties to a conditional sale agreement, the other being the conditional seller.


---
Equity Buy-Back
Refers to the investors percentage ownership of a company that can be re-acquired by the company, usually at a pre-determined amount.


---
Related to : financial, finance, business, accounting, payroll, inventory, investment, money, inventory control, stock trading, financial advisor, tax advisor, credit.