Definition of Buydowns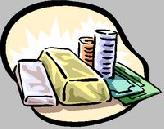 Buydowns
Mortgages in which monthly payments consist of principal and interest, with portions of these
payments during the early period of the loan being provided by a third party to reduce the borrower's monthly
payments.


---
Related Terms:
The period of time for which financial statements are produced – see also financial year.


---
The accumulated coupon interest earned but not yet paid to the seller of a bond by the
buyer (unless the bond is in default).


---
The amount of interest accumulated on a debt security between
interest paying dates


---
The amount of interest owing but not paid.


---
Cash flow provided by operating
activities adjusted to provide a more recurring, sustainable measure. Adjustments to reported cash
provided by operating activities are made to remove such nonrecurring cash items as: the operating
component of discontinued operations, income taxes on items classified as investing or financing activities, income tax benefits from nonqualified employee stock options, the cash effects of purchases and sales of trading securities for nonfinancial firms, capitalized expenditures, and other nonrecurring cash inflows and outflows.


---
Swap in which the principal or national amount rises (falls) as interest rates
rise (decline).


---
The annual rate of return that when compounded t times, would have
given the same t-period holding return as actually occurred from period 1 to period t.


---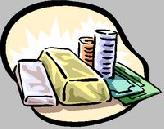 The time between each payment under an annuity.


---
The average useful life of a company's collective amortizable asset base.


---
Average number of days necessary to receive cash for the sale of
a company's products. It is calculated by dividing the value of the
accounts receivable by the average daily sales for the period.


---
The ratio of accounts receivables to sales, or the total
amount of credit extended per dollar of daily sales (average AR/sales * 365).


---
A loan in which two companies in separate countries borrow each other's currency for a
specific time period and repay the other's currency at an agreed upon maturity.


---
A statistical compilation formulated by a sovereign nation of all economic transactions
between residents of that nation and residents of all other nations during a stipulated period of time, usually a
calendar year.


---
The difference between the demand for and supply of a country's currency on the foreign exchange market.


---
A statement of a country's transactions with other countries.


---
Base interest rate
Related: Benchmark interest rate.


---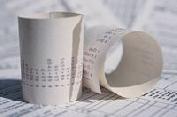 Benchmark interest rate
Also called the base interest rate, it is the minimum interest rate investors will
demand for investing in a non-Treasury security. It is also tied to the yield to maturity offered on a
comparable-maturity Treasury security that was most recently issued ("on-the-run").


---
benefits-provided ranking
a listing of service departments in an order that begins with the one providing the most service
to all other corporate areas; the ranking ends with the
service department providing service primarily to revenueproducing
areas


---
Best-interests-of-creditors test
The requirement that a claim holder voting against a plan of reorganization
must receive at least as much as he would have if the debtor were liquidated.


---
Borrower (Credit Insurance)
A consumer who borrows money from a lender.


---
Borrower fallout
In the mortgage pipeline, the risk that prospective borrowers of loans committed to be
closed will elect to withdraw from the contract.


---
Bridge Loan
A short term loan to cover the immediate cash requirements until permanent financing is received.


---
Broker loan rate
Related: Call money rate.


---
Builder buydown loan
A mortgage loan on newly developed property that the builder subsidizes during the
early years of the development. The builder uses cash to buy down the mortgage rate to a lower level than the
prevailing market loan rate for some period of time. The typical buydown is 3% of the interest-rate amount
for the first year, 2% for the second year, and 1% for the third year (also referred to as a 3-2-1 buydown).


---
Bullet loan
A bank term loan that calls for no amortization.


---
Capitalized interest
interest that is not immediately expensed, but rather is considered as an asset and is then
amortized through the income statement over time.


---
Capitalized Interest
interest incurred during the construction period on monies invested in
assets under construction that is added to the cost of the assets.


---

Cash flow after interest and taxes
Net income plus depreciation.


---
Cash Flow Provided by Operating Activities
With some exceptions, the cash effects of transactions
that enter into the determination of net income, such as cash receipts from sales of goods
and services and cash payments to suppliers and employees for acquisitions of inventory and
expenses.


---
Cash Flow Provided or Used from Financing Activities
Cash receipts and payments involving
liability and stockholders' equity items, including obtaining cash from creditors and repaying
the amounts borrowed and obtaining capital from owners and providing them with a return on,
and a return of, their investments.


---
Cash Flow Provided or Used from Investing Activities
Cash receipts and payments involving
long-term assets, including making and collecting loans and acquiring and disposing of
investments and productive long-lived assets.


---
Clearing House Automated Payments System (CHAPS)
A computerized clearing system for sterling funds
that began operations in 1984. It includes 14 member banks, nearly 450 participating banks, and is one of the
clearing companies within the structure of the Association for Payment Clearing Services (APACS).


---
Clearing House Interbank Payments System (CHIPS)
An international wire transfer system for high-value
payments operated by a group of major banks.


---
co-borrower
A co-borrower is the secondary borrower on a borrowing account. The primary borrower will receive mailed monthly statements while the co-borrower has the option to choose whether or not he/she will also receive statements.


---
Commercial Business Loan (Credit Insurance)
An agreement between a creditor and a borrower, where the creditor has loaned an amount to the borrower for business purposes.


---
Compound interest
interest paid on previously earned interest as well as on the principal.


---
Compound Interest
interest paid on principal and on interest earned in previous
periods


---
compound interest
a method of determining interest in which interest that was earned in prior periods is added to the original investment so that, in each successive period, interest is earned on both principal and interest


---
compound interest
interest earned on interest.


---
Compound Interest
interest earned on an investment at periodic intervals and added to principal and previous interest earned. Each time new interest earned is calculated it is on a combined total of principal and previous interest earned. Essentially, interest is paid on top of interest.


---
Compounding period
The length of the time period (for example, a quarter in the case of quarterly
compounding) that elapses before interest compounds.


---
compounding period
the time between each interest computation


---
Counterparty Party
on the other side of a trade or transaction.


---
Counterparty risk
The risk that the other party to an agreement will default. In an options contract, the risk
to the option buyer that the option writer will not buy or sell the underlying as agreed.
Country economic risk Developments in a national economy that can affect the outcome of an international
financial transaction.


---
Coupon payments
A bond's interest payments.


---
Covered interest arbitrage
A portfolio manager invests dollars in an instrument denominated in a foreign
currency and hedges his resulting foreign exchange risk by selling the proceeds of the investment forward for
dollars.


---
Credit period
The length of time for which the customer is granted credit.


---
Critical Growth Periods
Times in a company's history when growth is essential and without which survival of the business might be in jeopardy.


---
Daily Interest Accumulation
Account in which interest is accrued daily and credited to the account at the end of a specified time.


---
Dealer loan
Overnight, collateralized loan made to a dealer financing his position by borrowing from a
money market bank.


---
Demand Loan
A loan which must be repaid in full on demand.


---
Discount period
The period during which a customer can deduct the discount from the net amount of the bill
when making payment.


---
Discounted payback period rule
An investment decision rule in which the cash flows are discounted at an
interest rate and the payback rule is applied on these discounted cash flows.


---
earnings before interest and income tax (EBIT)
A measure of profit that
equals sales revenue for the period minus cost-of-goods-sold expense
and all operating expenses—but before deducting interest and income
tax expenses. It is a measure of the operating profit of a business before
considering the cost of its debt capital and income tax.


---
Earnings before interest and taxes (EBIT)
A financial measure defined as revenues less cost of goods sold
and selling, general, and administrative expenses. In other words, operating and non-operating profit before
the deduction of interest and income taxes.


---
Earnings before interest and taxes (EBIT)
The operating profit before deducting interest and tax.


---
Earnings before interest, taxes, depreciation and amortization (EBITDA)
The operating profit before deducting interest, tax, depreciation and amortization.


---
Earnings Before Interest, Taxes, Depreciation, and Amortization (EBITDA)
An earningsbased measure that, for many, serves as a surrogate for cash flow. Actually consists of working
capital provided by operations before interest and taxes.


---
Effective annual interest rate
An annual measure of the time value of money that fully reflects the effects of
compounding.


---
effective annual interest rate
interest rate that is annualized using compound interest.


---
Effective Interest Rate
The rate of interest actually earned on an investment. It is
calculated as the ratio of the total amount of interest actually
earned for one year divided by the amount of the principal.


---
Equilibrium rate of interest
The interest rate that clears the market. Also called the market-clearing interest
rate.


---
Equivalent loan
Given the after-tax stream associated with a lease, the maximum amount of conventional
debt that the same period-by-period after-tax debt service stream is capable of supporting.


---
Evaluation period
The time interval over which a money manager's performance is evaluated.


---
Extended Amortization Period
An amortization period that continues beyond a long-lived asset's economic useful life.


---
Extended Amortization Periods
Amortizing capitalized expenditures over estimated useful lives that are unduly optimistic.


---
Farm Improvement and Marketing Cooperatives Loans Act
See here


---
Federal Home Loan Banks
The institutions that regulate and lend to savings and loan associations. The
Federal Home loan Banks play a role analogous to that played by the Federal Reserve Banks vis-à-vis
member commercial banks.


---
Fixed Interest Rate
A rate that does not fluctuate with general market conditions.


---
Fixed-rate loan
A loan on which the rate paid by the borrower is fixed for the life of the loan.


---
Fixed Rate Loan
loan for a fixed period of time with a fixed interest rate for the life of the loan.


---
Floating Interest Rate
A rate that fluctuates with general market condition.


---
Forward interest rate
interest rate fixed today on a loan to be made at some future date.


---
fractional interest discount
the combined discounts for lack of control and marketability. g the constant growth rate in cash flows or net income used in the ADF, Gordon model, or present value factor.


---
Freddie Mac (Federal Home Loan Mortgage Corporation)
A Congressionally chartered corporation that
purchases residential Mortgages in the secondary market from S&Ls, banks, and mortgage bankers and
securitizes these Mortgages for sale into the capital markets.


---
Full Credit Period
The period of trade credit given by a supplier to its customer.


---
GEMs (growing-equity mortgages)
Mortgages in which annual increases in monthly payments are used to
reduce outstanding principal and to shorten the term of the loan.


---
Generally Accepted Accounting Principals (GAAP)
A technical accounting term that encompasses the
conventions, rules, and procedures necessary to define accepted accounting practice at a particular time.


---
Grace Period
A specific period of time after a premium payment is due during which the policy owner may make a payment, and during which, the protection of the policy continues. The grace period usually ends in 30 days.


---
Grace Period
Length of time during which repayments of loan principal are excused. Usually occurs at the start of the loan period.


---
Graduated-payment mortgages (GPMs)
A type of stepped-payment loan in which the borrower's payments
are initially lower than those on a comparable level-rate mortgage. The payments are gradually increased over
a predetermined period (usually 3,5, or 7 years) and then are fixed at a level-pay schedule which will be
higher than the level-pay amortization of a level-pay mortgage originated at the same time. The difference
between what the borrower actually pays and the amount required to fully amortize the mortgage is added to
the unpaid principal balance.


---
Gross interest
interest earned before taxes are deducted.


---
Guaranteed Interest Annuity (GIA)
interest bearing investment with fixed rate and term.


---
Guaranteed Interest Certificate (GIC)
interest bearing investment with fixed rate and term.


---
Holding period
Length of time that an individual holds a security.


---
Holding period return
The rate of return over a given period.


---
Insurable Interest
In England in the 1700's it was popular to bet on the date of death of certain prominent public figures. Anyone could buy life insurance on another's life, even without their consent. Unfortunately, some died before it was their time, dispatched prematurely in order that the life insurance proceeds could be collected. In 1774, English Parliament passed a law which restricted the right to be a beneficiary on a life insurance contract to those who would suffer an economic loss when the life insured died. The law also provided that a person has an unlimited insurable interest in his own life. It is still a legal stipulation that an insurance contract is not valid unless insurable interest exists at the time the policy is issued. Life Insurance companies will not, however, issue unlimited amounts of coverage to an individual. The amount of life insurance which will be approved has to approximate the loss caused by the death of the individual and must not result in a windfall for the beneficiary.


---
Intercompany loan
loan made by one unit of a corporation to another unit of the same corporation.


---
Interest
The price paid for borrowing money. It is expressed as a percentage rate over a period of time and
reflects the rate of exchange of present consumption for future consumption. Also, a share or title in property.


---
Interest
The cost of money, received on investments or paid on borrowings.


---
Interest
The cost of funds loaned to an entity. It can also refer to the equity ownership
of an investor in a business entity.


---
Interest
A charge for the use of money supplied by a lender.


---
interest
The cost of a loan or the compensation paid for the use of money. For example, you are paid interest for deposits you make into a savings account, and you pay interest for money that you borrow from a low-cost borrowing account.


---
Interest coverage ratio
The ratio of the earnings before interest and taxes to the annual interest expense. This
ratio measures a firm's ability to pay interest.


---
Interest coverage test
A debt limitation that prohibits the issuance of additional long-term debt if the issuer's
interest coverage would, as a result of the issue, fall below some specified minimum.


---
Interest equalization tax
Tax on foreign investment by residents of the U.S. which was abolished in 1974.


---
Interest Factor
Numbers found in compound interest and annuity tables. Usually called the FVIF or PVIF.


---
Interest income
Income that a company receives in the form of interest, usually as the result of keeping money in interest-bearing accounts at financial institutions and the lending of money to other companies.


---
Interest on interest
interest earned on reinvestment of each interest payment on money invested.
See: compound interest.


---
Interest-only strip (IO)
A security based solely on the interest payments form a pool of Mortgages, Treasury
bonds, or other bonds. Once the principal on the Mortgages or bonds has been repaid, interest payments stop
and the value of the IO falls to zero.


---
Related to : financial, finance, business, accounting, payroll, inventory, investment, money, inventory control, stock trading, financial advisor, tax advisor, credit.