Definition of business intelligence (BI) system

business intelligence (BI) system
a formal process for gathering and analyzing information and producing intelligence to meet decision making needs; requires information about
internal processes as well as knowledge, technologies, and competitors


---
Related Terms:
Schedule of depreciation rates allowed for tax purposes.


---
The process of satisfying stakeholders in the organization that managers have acted in the best interests of the stakeholders, a result of the stewardship function of managers, which takes place through accounting.


---
A set of accounts that summarize the transactions of a business that have been recorded on source documents.


---
A location in which components destined for the shop floor are
accumulated before delivery.


---
a valuation method that uses actual direct
material, direct labor, and overhead charges in determining
the cost of Work in Process Inventory


---
Conventional earnings before interest, taxes, depreciation, and amortization (EbiTDA) revised to exclude the effects of mainly nonrecurring items of revenue or gain and expense or loss.


---
The simultaneous buying and selling of a security at two different prices in two different markets,
resulting in profits without risk. Perfectly efficient markets present no arbitrage opportunities. Perfectly
efficient markets seldom exist.


---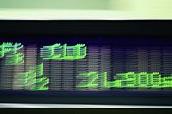 The purchase of securities on one market for immediate resale on
another market in order to profit from a price or currency discrepancy.


---
Transactions designed to make a sure profit from inconsistent prices.


---
Yield curve option-pricing models.


---
An alternative model to the capital asset pricing model developed by
Stephen Ross and based purely on arbitrage arguments.


---
People who search for and exploit arbitrage opportunities.


---
Also called surplus management, the task of managing funds of a financial
institution to accomplish the two goals of a financial institution:
1) to earn an adequate return on funds invested, and
2) to maintain a comfortable surplus of assets beyond liabilities.


---
The tendency of stocks preferred by the dividend discount model to share certain equity
attributes such as low price-earnings ratios, high dividend yield, high book-value ratio or membership in a
particular industry sector.


---
A racking system using automated systems
to load and unload the racks.


---
Automatic Stabilizer
Any feature built into the economy that automatically cushions fluctuations.


---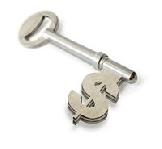 Availability float
Checks deposited by a company that have not yet been cleared.


---
availability float
Checks already deposited that have not yet been cleared.


---
Bank for International Settlements (BIS)
An international bank headquartered in Basel, Switzerland, which
serves as a forum for monetary cooperation among several European central banks, the Bank of Japan, and the
U.S. Federal Reserve system. Founded in 1930 to handle the German payment of World War I reparations, it
now monitors and collects data on international banking activity and promulgates rules concerning
international bank regulation.


---
Base probability of loss
The probability of not achieving a portfolio expected return.


---
Basic business strategies
Key strategies a firm intends to pursue in carrying out its business plan.


---
Biased expectations theories
Related: pure expectations theory.


---
Bid-asked
spread The difference between the bid and asked prices.


---
Bid price
This is the quoted bid, or the highest price an investor is willing to pay to buy a security. Practically
speaking, this is the available price at which an investor can sell shares of stock. Related: Ask , offer.


---
Bidder
A firm or person that wants to buy a firm or security.


---
Big Bang
The term applied to the liberalization in 1986 of the London Stock Exchange in which trading was
automated with the use of computers.


---
big bath
A street-smart term that refers to the practice by many businesses
of recording very large lump-sum write-offs of certain assets or
recording large amounts for pending liabilities triggered by business
restructurings, massive employee layoffs, disposals of major segments of
the business, and other major traumas in the life of a business. businesses
have been known to use these occasions to record every conceivable
asset write-off and/or liability write-up that they can think of in
order to clear the decks for the future. In this way a business avoids
recording expenses in the future, and its profits in the coming years will
be higher. The term is derisive, but investors generally seem very forgiving
regarding the abuses of this accounting device. But you never
know—investors may cast a more wary eye on this practice in the future.


---
Big Bath
A wholesale write-down of assets and accrual of liabilities in an effort to make the
balance sheet particularly conservative so that there will be fewer expenses to serve as a drag on future earnings.


---
Big Board
A nickname for the New York Stock Exchange. Also known as The Exchange. More than 2,000
common and preferred stocks are traded. Founded in 1792, the NYSE is the oldest exchange in the United
States, and the largest. It is located on Wall Street in New York City.


---
Bill and Hold Practices
Products that have been sold with an explicit agreement that delivery
will occur at a later, often yet-to-be-determined, date.
Capitalize To report an expenditure or accrual as an asset as opposed to expensing it and charging it against earnings currently.


---
Bill of exchange
General term for a document demanding payment.


---
Bill of lading
A contract between the exporter and a transportation company in which the latter agrees to
transport the goods under specified conditions which limit its liability. It is the exporter's receipt for the goods
as well as proof that goods have been or will be received.


---
Bill of materials
A listing of all the materials and quantities that go to make up a completed product.


---
bill of materials
a document that contains information about
the product materials components and their specifications
(including quality and quantities needed)


---
Bill of materials
An itemization of the parts and subassemblies required to create a
product, frequently including assumed scrap rates that will arise as part of the production
process.


---
Bill of materials (BOM)
A listing of all parts and subassemblies required to produce one
unit of a finished product, including the required number of units of each part
and subassembly.


---
Bin
A storage area, typically a subdivision of a single level of a storage rack.


---
Bin transfer
A transaction to move inventory from one storage bin to another.


---
Binomial model
A method of pricing options or other equity derivatives in
which the probability over time of each possible price follows a binomial
distribution. The basic assumption is that prices can move to only two values
(one higher and one lower) over any short time period.


---
Binomial option pricing model
An option pricing model in which the underlying asset can take on only two
possible, discrete values in the next time period for each value that it can take on in the preceding time period.


---
Breeder bill of materials
A bill of material that accounts for the generation and
cost implications of byproducts as a result of manufacturing the parent item.


---
Building a binomial tree
For a binomial option model: plotting the two
possible short-term price-changes values, and then the subsequent two values
each, and then the subsequent two values each, and so on over time, is known
as "building a binomial tree." See binomial model.


---
Business cycle
Repetitive cycles of economic expansion and recession.


---
Business Cycle
Fluctuations of GDP around its long-run trend, consisting of recession, trough, expansion, and peak.


---
Business Expansion Investment
The use of capital to create more money through the addition of fixed assets or through income producing vehicles.


---
Business failure
A business that has terminated with a loss to creditors.


---
business process reengineering (BPR)
the process of combining information technology to create new and more effective
business processes to lower costs, eliminate unnecessary
work, upgrade customer service, and increase
speed to market


---
Business risk
The risk that the cash flow of an issuer will be impaired because of adverse economic
conditions, making it difficult for the issuer to meet its operating expenses.


---
business-value-added activity
an activity that is necessary for the operation of the business but for which a customer would not want to pay


---
Capital Mobility
A situation in which assets can easily be purchased by foreigners.


---
Cash management bill
Very short maturity bills that the Treasury occasionally sells because its cash
balances are down and it needs money for a few days.


---
charge-back system
a system using transfer prices; see transfer
price


---
Clearing House Automated Payments System (CHAPS)
A computerized clearing system for sterling funds
that began operations in 1984. It includes 14 member banks, nearly 450 participating banks, and is one of the
clearing companies within the structure of the Association for Payment Clearing Services (APACS).


---
Clearing House Interbank Payments System (CHIPS)
An international wire transfer system for high-value
payments operated by a group of major banks.


---
Combination matching
Also called horizon matching, a variation of multiperiod immunization and cash
flow matching in which a portfolio is created that is always duration matched and also cash-matched in the
first few years.


---
Combination strategy
A strategy in which a put and with the same strike price and expiration are either both
bought or both sold. Related: Straddle


---
Commercial Business Loan (Credit Insurance)
An agreement between a creditor and a borrower, where the creditor has loaned an amount to the borrower for business purposes.


---
Competitive bidding
A securities offering process in which securities firms submit competing bids to the
issuer for the securities the issuer wishes to sell.


---
Contingent Liability
An obligation that is dependent on the occurrence or nonoccurrence of
one or more future events to confirm the existence of an obligation, the amount owed, the payee,
or the date payable.


---
Contingent pension liability
Under ERISA, the firm is liable to the plan participants for up to 39% of the net
worth of the firm.


---
Convertibility
The degree of freedom to exchange a currency without government restrictions or controls.


---
cost control system
a logical structure of formal and/or informal
activities designed to analyze and evaluate how well
expenditures are managed during a period


---
cost management system (CMS)
a set of formal methods
developed for planning and controlling an organization's
cost-generating activities relative to its goals and objectives
cost object anything to which costs attach or are related


---
Cost Plus Estimated Earnings in Excess of Billings
Revenue recognized to date under the percentage-of-completion method in excess of amounts billed. Also known as unbilled accounts
receivable.


---
Covered interest arbitrage
A portfolio manager invests dollars in an instrument denominated in a foreign
currency and hedges his resulting foreign exchange risk by selling the proceeds of the investment forward for
dollars.


---
Cumulative probability distribution
A function that shows the probability that the random variable will
attain a value less than or equal to each value that the random variable can take on.


---
Currency arbitrage
Taking advantage of divergences in exchange rates in different money markets by
buying a currency in one market and selling it in another market.


---
Current liabilities
Amount owed for salaries, interest, accounts payable and other debts due within 1 year.


---
Current liabilities
bills a company must pay within the next twelve months.


---
Current liabilities
Amounts due and payable by the business within a period of 12 months, e.g. bank overdraft, creditors and accruals.


---
current liabilities
Current means that these liabilities require payment in
the near term. Generally, these include accounts payable, accrued
expenses payable, income tax payable, short-term notes payable, and
the portion of long-term debt that will come due during the coming year.
Keep in mind that a business may roll over its debt; the old, maturing
debt may be replaced in part or in whole by new borrowing.


---
Current Liabilities
Debts or other obligations coming due within a year.


---
Current liability
This is typically the accounts payable, short-term notes payable, and
accrued expense accounts on the balance sheet, or any other liabilities that are
expected to be liquidated within a short time interval.


---
Debit
One side of a journal entry, usually depicted as the left side.


---
debit
Funds which have been deducted from your account. The opposite of a debit is a credit.


---
debit card
A card which enables you to directly access your bank account when paying for purchases. So instead of paying in cash or with a credit card, a debit card allows the specified amount of the purchase to be electronically debited, or withdrawn, from your bank account. See Interac Direct Payment for an explanation of the actual procedures that you follow at the point of sale (POS) terminal to use your debit card.


---
debit memo
A record of the funds which have been debited from your account.


---
Deferred Tax Liability
Future tax obligation that results from the origination of a temporary
difference that causes pretax book income to exceed taxable income.


---
Defined EBITDA
A measure of EbiTDA that is outlined or defined in a debt or credit agreement.
Also see adjusted EbiTDA and recurring EbiTDA.


---
design for manufacturability (DFM)
a process that is part of the project management of a new product; concerned with finding optimal solutions to minimizing product failures
and other adversities in the delivery of a new product
to customers


---
Disability
Inability to work due to injury or sickness.


---
Disability Insurance
Insurance that pays you an ongoing income if you become disabled and are unable to pursue employment or business activities. There are limits to how much you can receive based on your pre-disability earnings. Rates will vary based on occupational duties and length of time in a particular industry. This kind of coverage has a waiting period before you can begin collecting benefits, usually 30, 60 or 90 days. The benefit paying period also varies from 2 years to age 65. A short waiting period will cost more that a longer waiting period. As well, a long benefit paying period will cost more than a short benefit paying period.


---
Disability Insurance (Credit Insurance)
Group Insurance designed to cover monthly obligations due to a borrower being unable to work due to sickness or injury.


---
DLOM (discount for lack of marketability)
an amount or percentage deducted from an equity interest to reflect lack of marketability.


---
Du Pont system
A breakdown of ROE and ROA into component ratios.


---
Due bill
An instrument evidencing the obligation of a seller to deliver securities sold to the buyer.
Occasionally used in the bill market.


---
Dupont system of financial control
Highlights the fact that return on assets (ROA) can be expressed in terms
of the profit margin and asset turnover.


---
earnings before interest and income tax (EBIT)
A measure of profit that
equals sales revenue for the period minus cost-of-goods-sold expense
and all operating expenses—but before deducting interest and income
tax expenses. It is a measure of the operating profit of a business before
considering the cost of its debt capital and income tax.


---
Earnings before interest and taxes (EBIT)
A financial measure defined as revenues less cost of goods sold
and selling, general, and administrative expenses. In other words, operating and non-operating profit before
the deduction of interest and income taxes.


---
Earnings before interest and taxes (EBIT)
The operating profit before deducting interest and tax.


---
Earnings before interest, taxes, depreciation and amortization (EBITDA)
The operating profit before deducting interest, tax, depreciation and amortization.


---
Earnings Before Interest, Taxes, Depreciation, and Amortization (EBITDA)
An earningsbased measure that, for many, serves as a surrogate for cash flow. Actually consists of working
capital provided by operations before interest and taxes.


---
EBIT
Earnings before interest and taxes. The measure often is used to gauge coverage of fixed charges.


---
EBIT
Abbreviation for earnings before interest and taxes.


---
EBITA
Earnings before interest, taxes, and amortization expense.


---
EBITDA
Earnings before interest, taxes, depreciation, and amortization.


---
EBITDA Margin
EbiTDA divided by total sales or total revenue.


---
EBITDAR
Earnings before interest, taxes, deprecation, amortization, and rents.


---
Electronic Federal Tax Payment Systems (EFTPS)
An electronic funds transfer system used by businesses to remit taxes to the government.


---
Related to : financial, finance, business, accounting, payroll, inventory, investment, money, inventory control, stock trading, financial advisor, tax advisor, credit.