Definition of Bourse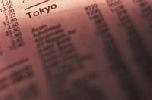 Bourse
A term of French origin used to refer to stock markets.


---
Related Terms:
A merger or consolidation in which an acquirer purchases the acquiree's stock.


---
Publicly traded issues that may be collateralized by mortgages and MBSs.


---
The second-largest stock exchange in the United States. It trades
mostly in small-to medium-sized companies.


---
markets in which the prevailing price is determined through the free interaction of
prospective buyers and sellers, as on the floor of the stock exchange.


---
Floating rate preferred stock, the dividend on which is adjusted every
seven weeks through a Dutch auction.


---
The beta of a stock is determined as follows:
[(n) (sum of (xy)) ]-[(sum of x) (sum of y)]
[(n) (sum of (xx)) ]-[(sum of x) (sum of x)]
where: n = # of observations (24-60 months)
x = rate of return for the S&P 500 Index
y = rate of return for the stock


---
The theoretical amount per share that each stockholder would receive if a company's assets were sold on the balance sheet's date. Book value equals:
(stockholders' equity) / (Common stock shares outstanding)


---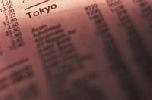 markets for long-term financing.


---
Ownership shares issued by a business corporation. A business
corporation may issue more than one class of capital stock shares.
One class may give voting privileges in the election of the directors of the
corporation while the other class does not. One class (called preferred
stock) may entitle a certain amount of dividends per share before cash
dividends can be paid on the other class (usually called common stock).
stock shares may have a minimum value at which they have to be issued
(called the par value), or stock shares can be issued for any amount
(called no-par stock). stock shares may be traded on public markets such
as the New York stock Exchange or over the Nasdaq network. There are
about 10,000 stocks traded on public markets (although estimates vary
on this number). In this regard, I find it very interesting that there are
more than 8,000 mutual funds that invest in stocks.


---
The total amount of plant, equipment, and other physical capital.


---
Cash receipts and payments involving
liability and stockholders' equity items, including obtaining cash from creditors and repaying
the amounts borrowed and obtaining capital from owners and providing them with a return on,
and a return of, their investments.


---
Cash receipts and payments involving
long-term assets, including making and collecting loans and acquiring and disposing of
investments and productive long-lived assets.


---
Also called spot markets, these are markets that involve the immediate delivery of a security
or instrument.
Related: derivative markets.


---
A measure of the goodness of fit of the relationship between the dependent and
independent variables in a regression analysis; for instance, the percentage of variation in the return of an
asset explained by the market portfolio return.


---
a measure of dispersion that
indicates the "goodness of fit" of the actual observations
to the least squares regression line; indicates what proportion
of the total variation in y is explained by the regression model


---
Common stock
These are securities that represent equity ownership in a company. Common shares let an
investor vote on such matters as the election of directors. They also give the holder a share in a company's
profits via dividend payments or the capital appreciation of the security.


---

Common stock
Shares of ownership sold to the public.


---
Common Stock
A financial security that represents an ownership claim on the
assets and earnings of a company. This claim is valid after the
claims of the debt providers and preferred stockholders have been
satisfied.


---
common stock
Ownership shares in a publicly held corporation.


---
Common Stock
That part of the capital stock of a corporation that carries voting rights and represents
the last claim on assets and dividends.


---
Common stock equivalent
A convertible security that is traded like an equity issue because the optioned
common stock is trading high.


---
Common stock market
The market for trading equities, not including preferred stock.


---
Common stock/other equity
Value of outstanding common shares at par, plus accumulated retained
earnings. Also called shareholders' equity.


---
Common stock ratios
Ratios that are designed to measure the relative claims of stockholders to earnings
(cash flow per share), and equity (book value per share) of a firm.


---
Conflict between bondholders and stockholders
These two groups may have interests in a corporation that
conflict. Sources of conflict include dividends, distortion of investment, and underinvestment. Protective
covenants work to resolve these conflicts.


---
Consigned stocks
Inventories owned by a company, but located on the premises
of its agents or distributors.


---
Convertible exchangeable preferred stock
Convertible preferred stock that may be exchanged, at the
issuer's option, into convertible bonds that have the same conversion features as the convertible preferred
stock.


---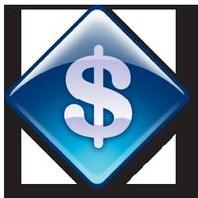 Convertible preferred stock
Preferred stock that can be converted into common stock at the option of the holder.


---
Cost of Common Stock
The rate of return required by the investors in the common stock of
the company. A component of the cost of capital.


---
Cost of Preferred Stock
The rate of return required by the investors in the preferred stock of
a company. A component of the cost of capital.


---
Credit Terms
Conditions under which credit is extended by a lender to a borrower.


---
Cumulative preferred stock
Preferred stock whose dividends accrue, should the issuer not make timely
dividend payments. Related: non-cumulative preferred stock.


---
Departmental stocks
The informal and frequently unauthorized retention of excess inventory on the shop floor, which is used as buffer safety stock.


---
Derivative markets
markets for derivative instruments.


---
Deterministic models
Liability-matching models that assume that the liability payments and the asset cash
flows are known with certainty. Related: Compare stochastic models


---
Direct stock-purchase programs
The purchase by investors of securities directly from the issuer.


---
Disintermediation
Withdrawal of funds from a financial institution in order to invest them directly.


---
Dividend yield (Stocks)
Indicated yield represents annual dividends divided by current stock price.


---
Earnings per share of common stock
How much profit a company made on each share of common stock this year.


---
efficient capital markets
Financial markets in which security prices rapidly reflect all relevant information about asset values.


---
Efficient Markets Hypothesis
The hypothesis that securities are typically in equilibrium--that they are fairly priced in the sense that the price reflects all publicly available information on the security.


---
Emerging markets
The financial markets of developing economies.


---
Employee stock fund
A firm-sponsored program that enables employees to purchase shares of the firm's
common stock on a preferential basis.


---
Employee stock ownership plan (ESOP)
A company contributes to a trust fund that buys stock on behalf of
employees.


---
Employee Stock Ownership Plan (ESOP)
a profit-sharing compensation program in which investments are made in
the securities of the employer


---
Employee Stock Ownership Plan (ESOP)
A fund containing company stock and owned by employees, paid for by ongoing contributions by the employer.


---
Euro-medium term note (Euro-MTN)
A non-underwritten Euronote issued directly to the market. Euro-
MTNs are offered continuously rather than all at once as a bond issue is. Most Euro-MTN maturities are
under five years.


---
Exchange of stock
Acquisition of another company by purchase of its stock in exchange for cash or shares.


---
Financial intermediaries
Institutions that provide the market function of matching borrowers and lenders or
traders.


---
financial intermediary
Firm that raises money from many small investors and provides financing to businesses or other
organizations by investing in their securities.


---
Financial Intermediary
Any institution, such as a bank, that takes deposits from savers and loans them to borrowers.


---
Financial Intermediation
The process whereby financial intermediaries channel funds from lender/savers to borrower/spenders.


---
financial markets
markets in which financial assets are traded.


---
Flexible Term
Optional periods of time which the conditions of a contract will be carried out.


---
Floating-rate preferred
Preferred stock paying dividends that vary with short-term interest rates.


---
Floor stocks
Low-cost, high-usage inventory items stored near the shop floor,
which the production staff can use at will without a requisition and which are
expensed at the time of receipt, rather than being accounted for through a formal
inventory database.


---
Growth stock
Common stock of a company that has an opportunity to invest money and earn more than the
opportunity cost of capital.


---
Heavenly Parachute Stock Option
A nonqualified stock option that allows a deceased option holder's estate up to three years in which to exercise his or her
options.


---
Incentive Stock Option
An option to purchase company stock that is not taxable
to the employee at the time it is granted nor at the time when the employee
eventually exercises the option to buy stock.


---
Income stock
Common stock with a high dividend yield and few profitable investment opportunities.


---
Intermarket sector
spread The spread between the interest rate offered in two sectors of the bond market for
issues of the same maturity.


---
Intermarket spread swaps
An exchange of one bond for another based on the manager's projection of a
realignment of spreads between sectors of the bond market.


---
Intermediary
An independent third party that may act as a mediator during negotiations.


---
Intermediate Good
A good used in producing another good.


---
Intermediate-term
Typically 1-10 years.


---
Intermediation
Investment through a financial institution. Related: disintermediation.


---
Involuntary liquidation preference
A premium that must be paid to preferred or preference stockholders if
the issuer of the stock is forced into involuntary liquidation.


---
Letter stock
Privately placed common stock, so-called because the SEC requires a letter from the purchaser
stating that the stock is not intended for resale.


---
Liquidity preference hypothesis
The argument that greater liquidity is valuable, all else equal. Also, the
theory that the forward rate exceeds expected future interest rates.


---
Liquidity theory of the term structure
A biased expectations theory that asserts that the implied forward
rates will not be a pure estimate of the market's expectations of future interest rates because they embody a
liquidity premium.


---
Listed stocks
stocks that are traded on an exchange.


---
Listed stocks
stocks that are traded on an exchange.


---
Long-term
In accounting information, one year or greater.


---
Long-term assets
Value of property, equipment and other capital assets minus the depreciation. This is an
entry in the bookkeeping records of a company, usually on a "cost" basis and thus does not necessarily reflect
the market value of the assets.


---
Long-term debt
An obligation having a maturity of more than one year from the date it was issued. Also
called funded debt.


---
Long-term debt
A debt for which payments will be required for a period of more than
one year into the future.


---
Long Term Debt
Liability due in a year or more.


---
Long-term debt/capitalization
Indicator of financial leverage. Shows long-term debt as a proportion of the
capital available. Determined by dividing long-term debt by the sum of long-term debt, preferred stock and
common stockholder equity.


---
Long-term debt ratio
The ratio of long-term debt to total capitalization.


---
Long-term debt to equity ratio
A capitalization ratio comparing long-term debt to shareholders' equity.


---
Long-term financial plan
Financial plan covering two or more years of future operations.


---
Long-term liabilities
Amount owed for leases, bond repayment and other items due after 1 year.


---
LONG-TERM LIABILITIES
Bills that are payable in more than one year, such as a mortgage or bonds.


---
Long-term liabilities
Amounts owing after more than one year.


---
Longer-Term Fixed Assets
Assets having a useful life greater than one year but the duration of the 'long term' will vary with the context in which the term is applied.


---
Make-to-stock
A production scheduling system under which products are completed
before the receipt of customer orders, which are filled from stock.


---
Margin account (Stocks)
A leverageable account in which stocks can be purchased for a combination of
cash and a loan. The loan in the margin account is collateralized by the stock and, if the value of the stock
drops sufficiently, the owner will be asked to either put in more cash, or sell a portion of the stock. Margin
rules are federally regulated, but margin requirements and interest may vary among broker/dealers.


---
Market segmentation theory or preferred habitat theory
A biased expectations theory that asserts that the
shape of the yield curve is determined by the supply of and demand for securities within each maturity sector.


---
Medium-term note
A corporate debt instrument that is continuously offered to investors over a period of
time by an agent of the issuer. Investors can select from the following maturity bands: 9 months to 1 year,
more than 1 year to 18 months, more than 18 months to 2 years, etc., up to 30 years.


---
Monthly income preferred security (MIP)
Preferred stock issued by a subsidiary located in a tax haven.
The subsidiary relends the money to the parent.


---
Negotiated markets
markets in which each transaction is separately negotiated between buyer and seller (i.e.
an investor and a dealer).


---
New York Stock Exchange (NYSE)
Also known as the Big Board or The Exhange. More than 2,00 common
and preferred stocks are traded. The exchange is the older in the United States, founded in 1792, and the
largest. It is lcoated on Wall Street in New York City


---
No par value stock
stock issued by the company that does not have an arbitrary value (par value) assigned to it.


---
Non-cumulative preferred stock
Preferred stock whose holders must forgo dividend payments when the
company misses a dividend payment.
Related: Cumulative preferred stock


---
Nonqualified Stock Option
A stock option not given any favorable tax treatment
under the Internal Revenue Code. The option is taxed when it is exercised,
based on the difference between the option price and the fair market
value of the stock on that day.


---
Original face value
The principal amount of the mortgage as of its issue date.


---
Original issue discount debt (OID debt)
Debt that is initially offered at a price below par.


---
Original margin
The margin needed to cover a specific new position. Related: Margin, security deposit (initial)


---
Original maturity
Maturity at issue. For example, a five year note has an original maturity of 5 years; one
year later it has a maturity of 4 years.


---
Related to : financial, finance, business, accounting, payroll, inventory, investment, money, inventory control, stock trading, financial advisor, tax advisor, credit.