Definition of Agencies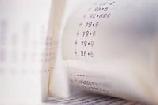 Agencies
Federal agency securities.


---
Related Terms:
Agency banks established by Canadian banks in the U.S.


---
agencies of the federal government set up to supply credit to various classes of
institutions and individuals, e.g. S&Ls, small business firms, students, farmers, and exporters.


---
Mortgage pass-through securities whose principal and interest payments are
guaranteed by government agencies, such as the Government National Mortgage Association ("Ginnie Mae"), Federal Home Loan Mortgage Corporation ("Freddie Mac") and Federal National Mortgage Association ("Fannie Mae").


---
The Treasury and federal agencies are moving to a book-entry system in which securities are not represented by engraved pieces of paper but are maintained in computerized records at the
Fed in the names of member banks, which in turn keep records of the securities they own as well as those they
are holding for customers. In the case of other securities where a book-entry has developed, engraved
securities do exist somewhere in quite a few cases. These securities do not move from holder to holder but are
usually kept in a central clearinghouse or by another agent.


---
Also called private-label pass-throughs, any mortgage pass-through security not
guaranteed by government agencies. Compare agency pass-throughs.


---
a body established by Congress in 1970 to promulgate cost accounting
standards for defense contractors and federal agencies; disbanded
in 1980 and reestablished in 1988; it previously issued
pronouncements still carry the weight of law for those
organizations within its jurisdiction


---
Instruments exempt from the registration requirements of the Securities Act of 1933 or the
margin requirements of the SEC Act of 1934. Such securities include government bonds, agencies, munis,
commercial paper, and private placements.


---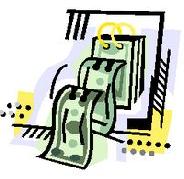 Securities issued by corporations and agencies created by the U.S. government,
such as the Federal Home Loan Bank Board and Ginnie Mae.


---
A federal institution that lends to a wide array of federal credit agencies funds it
obtains by borrowing from the U.S. Treasury.


---
a discipline in which historical, monetary
transactions are analyzed and recorded for use in the
preparation of the financial statements (balance sheet, income
statement, statement of owners'/stockholders' equity,
and statement of cash flows); it focuses primarily on the
needs of external users (stockholders, creditors, and regulatory
agencies)


---
Economic assistance provided by unrelated third parties, typically government agencies. They may take the form of loans, loan guarantees, subsidies, tax allowances, contributions, or cost-sharing arrangements.


---
Bond issued by local government agencies on behalf of corporations.


---
Loans of $1 billion or more. Or, loans that exceed the statutory size limit eligible for purchase or
securitization by the federal agencies.


---
A bond with a speculative credit rating of BB (S&P) or Ba (Moody's) or lower is a junk or high
yield bond. Such bonds offer investors higher yields than bonds of financially sound companies. Two
agencies, Standard & Poors and Moody's investor Services, provide the rating systems for companies' credit.


---
Individual or firm that extends money to a borrower with the expectation of being repaid, usually with interest. Lenders create debt in the form of loans. Lenders include financial institutions, leasing companies government lending agencies and automobile dealers.


---
Short-term tax exempts
Short-term securities issued by states, municipalities, local housing agencies, and
urban renewal agencies.


---
Related to : financial, finance, business, accounting, payroll, inventory, investment, money, inventory control, stock trading, financial advisor, tax advisor, credit.