Definition of Z score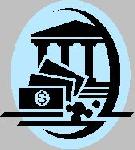 Z score
Statistical measure that quantifies the distance (measured in standard deviations) a data point is from
the mean of a data set. Separately, z score is the output from a credit-strength test that gauges the likelihood of
bankruptcy.


---
Related Terms:
A test used to determine the status of an employee under a state unemployment
insurance program, where a person is a contractor only if there is
an Absence of control by the company, Business conducted by the employee is
substantially different from that of the company, and the person Customarily
works independently from the company.


---
Provides additional financial security should an insured person be dismembered or lose the use of a limb as the result of an accident.


---
Also called the quick ratio, the ratio of current assets minus inventories, accruals, and prepaid
items to current liabilities.


---
A ratio that shows how well a company could pay its current debts using only its most liquid or "quick" assets. It's a more pessimistic—but also realistic—measure of safety than the current ratio, because it ignores sluggish, hard-toliquidate current assets like inventory and notes receivable. Here's the formula:
(Cash + Accounts receivable + Marketable securities) / (Current liabilities)


---
See quick ratio


---
The sum of cash, accounts receivable, and short-term marketable
investments (if any) is divided by
total current liabilities to compute this ratio. Suppose that the short-term
creditors were to pounce on a business and not agree to roll over the
debts owed to them by the business. In this rather extreme scenario, the
acid test ratio reveals whether its cash and near-cash assets are enough
to pay its short-term current liabilities. This ratio is an extreme test that
is not likely to be imposed on a business unless it is in financial straits.
This ratio is quite relevant when a business is in a liquidation situation
or bankruptcy proceedings.


---
A merger or consolidation in which an acquirer purchases the selling firm's assets.


---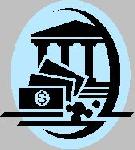 hours, machine hours or volume of production
used to apportion overheads to products and
services.


---
Refers to the reduction of debt by regular payments of interest and principal in order to pay off a loan by maturity.


---
Arithmetic mean return.


---
An average of the subperiod returns, calculated by summing the subperiod returns
and dividing by he number of subperiods.


---
Any possession that has value in an exchange.


---
A resource, recorded through a transaction, that is expected to yield a benefit to a
company.


---
Something that is owned; a financial claim or a piece of property that is a store of value.


---
Probable future economic benefit that is obtained or controlled by an entity as a result of
a past transaction or event.


---
asset
Anything owned by, or owed to, an individual or business which has commercial or exchange value (e.g., cash, property, etc.).


---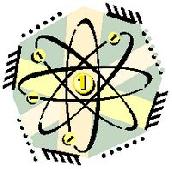 Asset
All things of value owned by an individual or organization.


---
Asset activity ratios
Ratios that measure how effectively the firm is managing its assets.


---
Asset allocation decision
The decision regarding how an institution's funds should be distributed among the
major classes of assets in which it may invest.


---
Asset-Backed Securities
Bond or note secured by assets of company.


---
Asset-backed security
A security that is collateralized by loans, leases, receivables, or installment contracts
on personal property, not real estate.


---
Asset-based financing
Methods of financing in which lenders and equity investors look principally to the
cash flow from a particular asset or set of assets for a return on, and the return of, their financing.


---
Asset-Based Financing
Loans granted usually by a financial institution where the asset being financed constitutes the sole security given to the lender.


---
Asset classes
Categories of assets, such as stocks, bonds, real estate and foreign securities.


---
Asset Coverage
Extent to which a company's net assets cover a particular debt obligation, class of preferred stock, or equity position.


---
Asset-coverage test
A bond indenture restriction that permits additional borrowing on if the ratio of assets to
debt does not fall below a specified minimum.


---
Asset/equity ratio
The ratio of total assets to stockholder equity.


---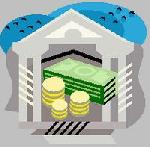 Asset for asset swap
creditors exchange the debt of one defaulting borrower for the debt of another
defaulting borrower.


---
Asset/liability management
Also called surplus management, the task of managing funds of a financial
institution to accomplish the two goals of a financial institution:
1) to earn an adequate return on funds invested, and
2) to maintain a comfortable surplus of assets beyond liabilities.


---
asset mix
The weighting of assets in an investment portfolio among different asset classes (e.g. shares, bonds, property, cash, overseas investments.


---
Asset pricing model
A model for determining the required rate of return on an asset.


---
Asset pricing model
A model, such as the Capital Asset Pricing Model (CAPM), that determines the required
rate of return on a particular asset.


---
Asset-specific Risk
The amount of total risk that can be eliminated by diversification by
creating a portfolio. Also known as company-specific risk or
unsystematic risk.


---
Asset substitution
A firm's investing in assets that are riskier than those that the debtholders expected.


---
Asset substitution problem
Arises when the stockholders substitute riskier assets for the firm's existing
assets and expropriate value from the debtholders.


---
Asset swap
An interest rate swap used to alter the cash flow characteristics of an institution's assets so as to
provide a better match with its iabilities.


---
Asset turnover
The ratio of net sales to total assets.


---
asset turnover
a ratio measuring asset productivity and showing the number of sales dollars generated by each dollar of assets


---
asset turnover ratio
A broad-gauge ratio computed by dividing annual
sales revenue by total assets. It is a rough measure of the sales-generating
power of assets. The idea is that assets are used to make sales, and the
sales should lead to profit. The ultimate test is not sales revenue on
assets, but the profit earned on assets as measured by the return on
assets (ROA) ratio.


---
Assets
A firm's productive resources.


---
ASSETS
Anything of value that a company owns.


---
Assets
Things that the business owns.


---
Assets
Items owned by the company or expenses that have been paid for but have not been used up.


---
Assets requirements
A common element of a financial plan that describes projected capital spending and the
proposed uses of net working capital.


---
Average (across-day) measures
An estimation of price that uses the average or representative price of a
large number of trades.


---
Balanced Scorecard
A system of non-financial performance measurement that links innovation, customer and process measures to financial performance.


---
balanced scorecard (BSC)
an approach to performance
measurement that weighs performance measures from four
perspectives: financial performance, an internal business
perspective, a customer perspective, and an innovation and
learning perspective


---
Bank for International Settlements (BIS)
An international bank headquartered in Basel, Switzerland, which
serves as a forum for monetary cooperation among several European central banks, the Bank of Japan, and the
U.S. Federal Reserve System. Founded in 1930 to handle the German payment of World War I reparations, it
now monitors and collects data on international banking activity and promulgates rules concerning
international bank regulation.


---
Bankruptcy
State of being unable to pay debts. Thus, the ownership of the firm's assets is transferred from
the stockholders to the bondholders.


---
bankruptcy
The reorganization or liquidation of a firm that cannot pay its debts.


---
Bankruptcy cost view
The argument that expected indirect and direct bankruptcy costs offset the other
benefits from leverage so that the optimal amount of leverage is less than 100% debt finaning.


---
Bankruptcy risk
The risk that a firm will be unable to meet its debt obligations. Also referred to as default or insolvency risk.


---
Bankruptcy view
The argument that expected bankruptcy costs preclude firms from being financed entirely
with debt.


---
Basis point
In the bond market, the smallest measure used for quoting yields is a basis point. Each percentage
point of yield in bonds equals 100 basis points. Basis points also are used for interest rates. An interest rate of
5% is 50 basis points greater than an interest rate of 4.5%.


---
Basis Point
One one-hundredth of one percent


---
Basis point
One hundredth of one percentage point, or 0.0001.


---
Basis Point
One one-hundredth of a percentage point, used to express variations in yields. For example, the difference between 5.36 percent and 5.38 percent is 2 basis points.


---
Beneficiary (Credit Insurance)
The person or party designated to receive proceeds entitled by a benefit. Payment of a benefit is triggered by an event. In the case of credit insurance, the beneficiary will always be the creditor.


---
Best-interests-of-creditors test
The requirement that a claim holder voting against a plan of reorganization
must receive at least as much as he would have if the debtor were liquidated.


---
Bond points
A conventional unit of measure for bond prices set at $10 and equivalent to 1% of the $100 face
value of the bond. A price of 80 means that the bond is selling at 80% of its face, or par value.


---
Borrower (Credit Insurance)
A consumer who borrows money from a lender.


---
break-even point (BEP)
the level of activity, in units or dollars, at which total revenues equal total costs


---
Breakeven point
The point at which total costs equal total revenue, i.e. where there is neither a profit nor a loss.


---
breakeven point
The annual sales volume level at which total contribution
margin equals total annual fixed expenses. The breakeven point is only a
point of reference, not the goal of a business, of course. It is computed by
dividing total fixed expenses by unit margin. The breakeven point is
quite useful in analyzing profit behavior and operating leverage. Also, it
gives manager a good point of reference for setting sales goals and
understanding the consequences of incurring fixed costs for a period.


---
Breakeven point
The sales level at which a company, division, or product line makes a
profit of exactly zero, and is computed by dividing all fixed costs by the average
gross margin percentage.


---
capital asset
an asset used to generate revenues or cost savings
by providing production, distribution, or service capabilities
for more than one year


---
Capital asset
A fixed asset, something that is expected to have long-term usage within
a company, and which exceeds a minimum dollar amount (known as the capitalization
limit, or cap limit).


---
Capital asset pricing model (CAPM)
An economic theory that describes the relationship between risk and
expected return, and serves as a model for the pricing of risky securities. The CAPM asserts that the only risk
that is priced by rational investors is systematic risk, because that risk cannot be eliminated by diversification.
The CAPM says that the expected return of a security or a portfolio is equal to the rate on a risk-free security
plus a risk premium.


---
Capital Asset Pricing Model (CAPM)
A model for estimating equilibrium rates of return and values of
assets in financial markets; uses beta as a measure of asset risk
relative to market risk


---
capital asset pricing model (CAPM)
Theory of the relationship between risk and return which states that the expected risk
premium on any security equals its beta times the market risk premium.


---
Capitalized Cost An expenditure or accrual that is reported as an asset to be amortized against
future-period revenue.


---
Cash-flow break-even point
The point below which the firm will need either to obtain additional financing
or to liquidate some of its assets to meet its fixed costs.


---
Cash settlement contracts
Futures contracts, such as stock index futures, that settle for cash, not involving
the delivery of the underlying.


---
Commercial Business Loan (Credit Insurance)
An agreement between a creditor and a borrower, where the creditor has loaned an amount to the borrower for business purposes.


---
Committee, AIMR Performance Presentation Standards Implementation Committee
The Association for Investment Management and Research (AIMR)'s Performance Presentation standards Implementation
Committee is charged with the responsibility to interpret, revise and update the AIMR Performance
Presentation standards (AIMR-PPS(TM)) for portfolio performance presentations.


---
Comparative credit analysis
A method of analysis in which a firm is compared to others that have a desired
target debt rating in order to infer an appropriate financial ratio target.


---
Consumer credit
credit granted by a firm to consumers for the purchase of goods or services. Also called
retail credit.


---
Consumer Credit Protection Act
A federal Act specifying the proportion of
total pay that may be garnished.


---
Contra-asset account
An offset to an asset account that reduces the balance of the asset account.


---
Contract Work Hours and Safety Standards Act
A federal Act requiring federal contractors to pay overtime for hours worked exceeding 40 per week.


---
Cost Accounting Standards Board (CASB)
a body established by Congress in 1970 to promulgate cost accounting
standards for defense contractors and federal agencies; disbanded
in 1980 and reestablished in 1988; it previously issued
pronouncements still carry the weight of law for those
organizations within its jurisdiction


---
Credit
Money loaned.


---
Credit
Buying or selling goods or services now with the intention of payment following at some time in
the future (as opposed to buying or selling goods or services for cash).


---
Credit
One side of a journal entry, usually depicted as the right side.


---
Credit
A rating of a company's credit (ability to payback debt), usually by a third party credit agency.


---
credit
On your bank statement, 'credit' represents funds that you have deposited into your account. The opposite of a credit is a debit.
However, 'credit' also means money that you borrow from a financial lender, like a bank. A credit card, for example, is a card that allows you to access funds which you then have to repay.


---
Credit analysis
The process of analyzing information on companies and bond issues in order to estimate the
ability of the issuer to live up to its future contractual obligations. Related: default risk


---
credit analysis
Procedure to determine the likelihood a customer will pay its bills.


---
credit bureau
An organization that provides financial institutions with credit information concerning existing or potential customers who are looking to obtain credit services.


---
credit card
A revolving source of credit with a pre-established limit. You have to pay interest on a credit card if you have an outstanding balance.


---
Credit Crunch
A decline in the ability or willingness of banks to lend.


---
Credit enhancement
Purchase of the financial guarantee of a large insurance company to raise funds.


---
Credit Loss
A loan receivable that has proven uncollectible and is written off.


---
credit memo
A record of the funds which have been credited to your account.


---
Credit period
The length of time for which the customer is granted credit.


---
credit policy
standards set to determine the amount and nature of credit to extend to customers.


---
Credit Rationing
Restriction of loans by lenders so that not all borrowers willing to pay the current interest rate are able to obtain loans.


---
Credit risk
The risk that an issuer of debt securities or a borrower may default on his obligations, or that the
payment may not be made on a negotiable instrument. Related: Default risk


---
Credit Risk
Financial and moral risk that an obligation will not be paid and a loss will result.


---
Credit scoring
A Statistical technique wherein several financial characteristics are combined to form a single
score to represent a customer's creditworthiness.


---
Related to : financial, finance, business, accounting, payroll, inventory, investment, money, inventory control, stock trading, financial advisor, tax advisor, credit.