Definition of Theta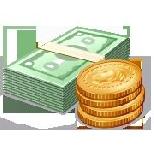 Theta
Also called time decay, the ratio of the change in an option price to the decrease in time to expiration.


---
Theta
The rate of change in the price of a derivative security relative to time.
theta is usually very small or negative since the value of an option tends to
drop as it approaches maturity.


---
Related Terms:
Collectively, "greeks" refer to the financial measures delta, gamma,
lambda, rho, theta, and vega, which are sensitivity measures used in
evaluating derivatives.


---
Related: theta.


---
Capital rationing that under certain circumstances can be violated or even viewed
as made up of targets rather than absolute constraints.


---
The option of terminating an investment earlier than originally planned.


---
Schedule of depreciation rates allowed for tax purposes.


---
Any depreciation method that produces larger deductions for depreciation in the
early years of a project's life. Accelerated cost recovery system (ACRS), which is a depreciation schedule
allowed for tax purposes, is one such example.


---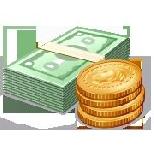 (1) The estimated useful life of the fixed asset being depreciated is
shorter than a realistic forecast of its probable actual service life;
(2) more of the total cost of the fixed asset is allocated to the first
half of its useful life than to the second half (i.e., there is a
front-end loading of depreciation expense).


---
Any of several methods that recognize an increased amount
of depreciation in the earliest years of asset usage. This results in increased tax benefits
in the first few years of asset usage.


---
Clause causing repayment of a debt, if specified events occur or are not met.


---
Belief that an effort to keep unemployment below its natural rate results in an accelerating inflation.


---
The sum of all the interest options in your policy, including interest.


---
An alteration in the accounting methodology or estimates used in
the reporting of financial statements, usually requiring discussion in a footnote
attached to the financial statements.


---
A method of investment appraisal that measures
the profit generated as a percentage of the
investment – see return on investment.


---
the rate of earnings obtained on the average capital investment over the life of a capital project; computed as average annual profits divided by average investment; not based on cash flow


---
A ratio computed by dividing annual
sales revenue by the year-end balance of accounts receivable. Technically
speaking, to calculate this ratio the amount of annual credit sales should
be divided by the average accounts receivable balance, but this information
is not readily available from external financial statements. For
reporting internally to managers, this ratio should be refined and finetuned
to be as accurate as possible.


---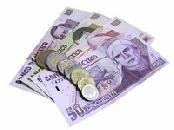 Accumulated Value
An amount of money invested plus the interest earned on that money.


---
Acid-test ratio
Also called the quick ratio, the ratio of current assets minus inventories, accruals, and prepaid
items to current liabilities.


---
ACID-TEST RATIO
A ratio that shows how well a company could pay its current debts using only its most liquid or "quick" assets. It's a more pessimistic—but Also realistic—measure of safety than the current ratio, because it ignores sluggish, hard-toliquidate current assets like inventory and notes receivable. Here's the formula:
(Cash + Accounts receivable + Marketable securities) / (Current liabilities)


---
Acid-test Ratio
See quick ratio


---
acid test ratio (also called the quick ratio)
The sum of cash, accounts receivable, and short-term marketable
investments (if any) is divided by
total current liabilities to compute this ratio. Suppose that the short-term
creditors were to pounce on a business and not agree to roll over the
debts owed to them by the business. In this rather extreme scenario, the
acid test ratio reveals whether its cash and near-cash assets are enough
to pay its short-term current liabilities. This ratio is an extreme test that
is not likely to be imposed on a business unless it is in financial straits.
This ratio is quite relevant when a business is in a liquidation situation
or bankruptcy proceedings.


---
Active portfolio strategy
A strategy that uses available information and forecasting techniques to seek a
better performance than a portfolio that is simply diversified broadly. Related: passive portfolio strategy


---
Adjustable rate preferred stock (ARPS)
Publicly traded issues that may be collateralized by mortgages and MBSs.


---
Adjusted Cash Flow Provided by Continuing Operations
Cash flow provided by operating
activities adjusted to provide a more recurring, sustainable measure. Adjustments to reported cash
provided by operating activities are made to remove such nonrecurring cash items as: the operating
component of discontinued operations, income taxes on items classified as investing or financing activities, income tax benefits from nonqualified employee stock options, the cash effects of purchases and sales of trading securities for nonfinancial firms, capitalized expenditures, and other nonrecurring cash inflows and outflows.


---
Adjusted present value (APV)
The net present value analysis of an asset if financed solely by equity
(present value of un-levered cash flows), plus the present value of any financing decisions (levered cash
flows). In other words, the various tax shields provided by the deductibility of interest and the benefits of
other investment tax credits are calculated separately. This analysis is often used for highly leveraged
transactions such as a leverage buy-out.


---
After-tax real rate of return
Money after-tax rate of return minus the inflation rate.


---
All equity rate
The discount rate that reflects only the business risks of a project and abstracts from the
effects of financing.


---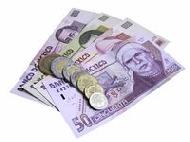 American option
An option that may be exercised at any time up to and including the expiration date.
Related: European option


---
American option
An option that can be exercised any time until its
expiration date. Contrast with European option.


---
American Stock Exchange (AMEX)
The second-largest stock exchange in the United States. It trades
mostly in small-to medium-sized companies.


---
American-style option
An option contract that can be exercised at any time between the date of purchase and
the expiration date. Most exchange-traded options are American style.


---
Amortizing interest rate swap
Swap in which the principal or national amount rises (falls) as interest rates
rise (decline).


---
Annual percentage rate (APR)
The periodic rate times the number of periods in a year. For example, a 5%
quarterly return has an APR of 20%.


---
annual percentage rate (APR)
Interest rate that is annualized using simple interest.


---
Appraisal ratio
The signal-to-noise ratio of an analyst's forecasts. The ratio of alpha to residual standard
deviation.


---
approximated net realizable value at split-off allocation
a method of allocating joint cost to joint products using a
simulated net realizable value at the split-off point; approximated
value is computed as final sales price minus
incremental separate costs


---
Arbitrage-free option-pricing models
Yield curve option-pricing models.


---
Arithmetic average (mean) rate of return
Arithmetic mean return.


---
Arm's length price
The price at which a willing buyer and a willing unrelated seller would freely agree to
transact.


---
Articles of incorporation
Legal document establishing a corporation and its structure and purpose.


---
Asian option
option based on the average price of the asset during the life of the option.


---
Ask price
A dealer's price to sell a security; Also called the offer price.


---
Asset activity ratios
ratios that measure how effectively the firm is managing its assets.


---
Asset-backed security
A security that is collateralized by loans, leases, receivables, or installment contracts
on personal property, not real estate.


---
Asset/equity ratio
The ratio of total assets to stockholder equity.


---
asset turnover ratio
A broad-gauge ratio computed by dividing annual
sales revenue by total assets. It is a rough measure of the sales-generating
power of assets. The idea is that assets are used to make sales, and the
sales should lead to profit. The ultimate test is not sales revenue on
assets, but the profit earned on assets as measured by the return on
assets (ROA) ratio.


---
Auction rate preferred stock (ARPS)
Floating rate preferred stock, the dividend on which is adjusted every
seven weeks through a Dutch auction.


---
Available-for-Sale Security
A debt or equity security not classified as a held-to-maturity security or a trading security. Can be classified as a current or noncurrent investment depending on the intended holding period.


---
Average (across-day) measures
An estimation of price that uses the average or representative price of a
large number of trades.


---
Average maturity
The average time to maturity of securities held by a mutual fund. changes in interest rates
have greater impact on funds with longer average life.


---
Average rate of return (ARR)
The ratio of the average cash inflow to the amount invested.


---
Average tax rate
Taxes as a fraction of income; total taxes divided by total taxable income.


---
average tax rate
Total taxes owed divided by total income.


---
Balloon maturity
Any large principal payment due at maturity for a bond or loan with or without a a sinking
fund requirement.


---
Barbell strategy
A strategy in which the maturities of the securities included in the portfolio are concentrated
at two extremes.


---
Bargain-purchase-price option
Gives the lessee the option to purchase the asset at a price below fair market
value when the lease expires.


---
Barrier options
Contracts with trigger points that, when crossed, automatically generate buying or selling of
other options. These are very exotic options.


---
Base interest rate
Related: Benchmark interest rate.


---
Basic business strategies
Key strategies a firm intends to pursue in carrying out its business plan.


---
Basic Earnings Power Ratio
Percentage of earnings relative to total assets; indication of how
effectively assets are used to generate earnings. It is calculated by
dividing earnings before interest and taxes by the book value of all
assets.


---
Basis price
price expressed in terms of yield to maturity or annual rate of return.


---
Basket options
Packages that involve the exchange of more than two currencies against a base currency at
expiration. The basket option buyer purchases the right, but not the obligation, to receive designated
currencies in exchange for a base currency, either at the prevailing spot market rate or at a prearranged rate of
exchange. A basket option is generally used by multinational corporations with multicurrency cash flows
since it is generally cheaper to buy an option on a basket of currencies than to buy individual options on each
of the currencies that make up the basket.


---
Benchmark interest rate
Also called the base interest rate, it is the minimum interest rate investors will
demand for investing in a non-Treasury security. It is Also tied to the yield to maturity offered on a
comparable-maturity Treasury security that was most recently issued ("on-the-run").


---
Benefit Ratio Method
The proportion of unemployment benefits paid to a company's
former employees during the measurement period, divided by the total
payroll during the period. This calculation is used by states to determine the unemployment
contribution rate to charge employers.


---
Benefit Value
The amount of cash payable on a benefit.


---
Benefit Wage Ratio Method
The proportion of total taxable wages for laid off
employees during the measurement period divided by the total payroll during
the period. This calculation is used by states to determine the unemployment
contribution rate to charge employers.


---
Bid price
This is the quoted bid, or the highest price an investor is willing to pay to buy a security. Practically
speaking, this is the available price at which an investor can sell shares of stock. Related: Ask , offer.


---
Bill of exchange
General term for a document demanding payment.


---
Binomial option pricing model
An option pricing model in which the underlying asset can take on only two
possible, discrete values in the next time period for each value that it can take on in the preceding time period.


---
Black-Scholes option-pricing model
A model for pricing call options based on arbitrage arguments that uses
the stock price, the exercise price, the risk-free interest rate, the time to expiration, and the standard deviation
of the stock return.


---
Blue Ribbon Committee on Improving the Effectiveness of Corporate Audit Committees
A committee formed in response to SEC chairman Arthur Levitt's initiative to improve the financial
reporting environment in the United States. In a report dated February 1999, the committee
made recommendations for new rules for regulation of financial reporting in the United States that
either duplicated or carried forward the recommendations of the Treadway Commission.


---
Bond value
With respect to convertible bonds, the value the security would have if it were not convertible
apart from the conversion option.


---
book rate of return
Accounting income divided by book value.
Also called accounting rate of return.


---
Book value
A company's book value is its total assets minus intangible assets and liabilities, such as debt. A
company's book value might be more or less than its market value.


---
BOOK VALUE
An asset's cost basis minus accumulated depreciation.


---
Book Value
The value of an asset as carried on the balance sheet of a
company. In reference to the value of a company, it is the net worth
(equity) of the company.


---
Book value
An asset's original cost, less any depreciation that has been subsequently incurred.


---
book value
Net worth of the firm's assets or liabilities according
to the balance sheet.


---
book value and book value per share
Generally speaking, these terms
refer to the balance sheet value of an asset (or less often of a liability) or
the balance sheet value of owners' equity per share. Either term emphasizes
that the amount recorded in the accounts or on the books of a business
is the value being used. The total of the amounts reported for
owners' equity in its balance sheet is divided by the number of stock
shares of a corporation to determine the book value per share of its capital
stock.


---
BOOK VALUE OF COMMON STOCK
The theoretical amount per share that each stockholder would receive if a company's assets were sold on the balance sheet's date. Book value equals:
(Stockholders' equity) / (Common stock shares outstanding)


---
Book value per share
The ratio of stockholder equity to the average number of common shares. Book value
per share should not be thought of as an indicator of economic worth, since it reflects accounting valuation
(and not necessarily market valuation).


---
Book Value per Share
The book value of a company divided by the number of shares
outstanding


---
Break-even payment rate
The prepayment rate of a MBS coupon that will produce the same CFY as that of
a predetermined benchmark MBS coupon. used to identify for coupons higher than the benchmark coupon
the prepayment rate that will produce the same CFY as that of the benchmark coupon; and for coupons lower
than the benchmark coupon the lowest prepayment rate that will do so.


---
Break-even tax rate
The tax rate at which a party to a prospective transaction is indifferent between entering
into and not entering into the transaction.


---
Break-even time
Related: Premium payback period.


---
Broker loan rate
Related: Call money rate.


---
Bullet strategy
A strategy in which a portfolio is constructed so that the maturities of its securities are highly
concentrated at one point on the yield curve.


---
business-value-added activity
an activity that is necessary for the operation of the business but for which a customer would not want to pay


---
Buy-and-hold strategy
A passive investment strategy with no active buying and selling of stocks from the
time the portfolio is created until the end of the investment horizon.


---
cafeteria plan a "menu" of fringe benefit options that include
cash or nontaxable benefits


---
Call an option
To exercise a call option.


---
Call money rate
Also called the broker loan rate , the interest rate that banks charge brokers to finance
margin loans to investors. The broker charges the investor the call money rate plus a service charge.


---
Call option
An option contract that gives its holder the right (but not the obligation) to purchase a specified
number of shares of the underlying stock at the given strike price, on or before the expiration date of the
contract.
Call premium
Premium in price above the par value of a bond or share of preferred stock that must be paid to
holders to redeem the bond or share of preferred stock before its scheduled maturity date.


---
Call Option
A contract that gives the holder the right to buy an asset for a
specified price on or before a given expiration (maturity) date


---
call option
Right to buy an asset at a specified exercise price on or before the exercise date.


---
Call price
The price, specified at issuance, at which the issuer of a bond may retire part of the bond at a
specified call date.


---
Call price
The price for which a bond can be repaid before maturity under a call provision.


---
Canadian Deposit Insurance Corporation
Better known as CDIC, this is an organization which insures qualifying deposits and GICs at savings institutions, mainly banks and trust companys, which belong to the CDIC for amounts up to $60,000 and for terms of up to five years. Many types of deposits are not insured, such as mortgage-backed deposits, annuities of duration of more than five years, and mutual funds.


---
CAPITAL IN EXCESS OF PAR VALUE
What a company collected when it sold stock for more than the par value per share.


---
Capital rationing
Placing one or more limits on the amount of new investment undertaken by a firm, either
by using a higher cost of capital, or by setting a maximum on parts of, and/or the entirety of, the capital
budget.


---
capital rationing
a condition that exists when there is an
upper-dollar constraint on the amount of capital available
to commit to capital asset acquisition


---
capital rationing
Limit set on the amount of funds available for investment.


---
capital recovery
refers to recouping, or regaining, invested capital over
the life of an investment. The pattern of period-by-period capital recovery
is very important. In brief, capital recovery is the return of capital—
not the return on capital, which refers to the rate of earnings on the
amount of capital invested during the period. The returns from an
investment have to be sufficient to provide for both recovery of capital
and an adequate rate of earnings on unrecovered capital period by
period. Sorting out how much capital is recovered each period is relatively
easy if you use a spreadsheet model for capital investment analysis.
In contrast, using a mathematical method of analysis does not
provide this period-by-period capital recovery information, which is a
major disadvantage.


---
Related to : financial, finance, business, accounting, payroll, inventory, investment, money, inventory control, stock trading, financial advisor, tax advisor, credit.