Definition of Shop

Shop
Wall Street jargon for a firm.


---
Related Terms:
A practice prohibited by the SEC which involves attempts by a corporation to obtain
reporting objectives by following questionable accounting principles with the help of a pliable auditor willing
to go along with the desired treatment.


---
Seeking to obtain the best bid or offer available by calling a number of dealers and/or brokers.


---
A term describing the loss of products from inventory
due to shoplifting by customers, employee theft, damaged and
spoiled products that are thrown away, and errors in recording the purchase
and sale of products. A business should make a physical count and
inspection of its inventory to determine this loss.


---
A location in which components destined for the shop floor are
accumulated before delivery.


---
The informal and frequently unauthorized retention of excess inventory on the shop floor, which is used as buffer safety stock.


---
Low-cost, high-usage inventory items stored near the shop floor,
which the production staff can use at will without a requisition and which are
expensed at the time of receipt, rather than being accounted for through a formal
inventory database.


---
A group of components needed to assemble a finished product that has been
clustered together for delivery to the shop floor.


---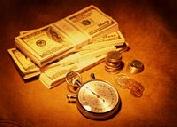 A designated inventory location on the shop floor between
operations where inventory is stockpiled until needed by the next operation.


---
A document listing items to be removed from stock, either for delivery to the shop floor for production purposes or for delivery to a customer.


---
A delivery of stock to a location in or near the shop floor
adjacent to its area of use.


---
The storage of stock in a location in or near the shop floor
adjacent to its area of use.


---
Related to : financial, finance, business, accounting, payroll, inventory, investment, money, inventory control, stock trading, financial advisor, tax advisor, credit.