Definition of Reorganization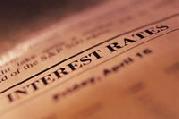 Reorganization
Creating a plan to restructure a debtor's business and restore its financial health.


---
reorganization
Restructuring of financial claims on failing firm to allow it to keep operating.


---
Related Terms:
A plan for reorganizing a firm during the Chapter 11 bankruptcy process.


---
The reorganization or liquidation of a firm that cannot pay its debts.


---
The requirement that a claim holder voting against a plan of reorganization
must receive at least as much as he would have if the debtor were liquidated.


---
The ability of the bankruptcy court to confirm a plan of reorganization over the objections of
some classes of creditors.


---
A set of requirements for a plan of reorganization to be approved by the bankruptcy court.


---
Legal and administrative costs of liquidation or reorganization. Also includes
implied costs associated with impaired ability to do business (indirect costs).


---

A bond on which the payment of interest is contingent on sufficient earnings. These bonds are
commonly used during the reorganization of a failed or failing business.


---
Financial intermediaries who perform a variety of services, including aiding in the sale of
securities, facilitating mergers and other corporate reorganizations, acting as brokers to both individual and
institutional clients, and trading for their own accounts. Underwriters.


---
A bankruptcy in which a debtor and its creditors pre-negotiate a plan or
reorganization and then file it along with the bankruptcy petition.


---
Related to : financial, finance, business, accounting, payroll, inventory, investment, money, inventory control, stock trading, financial advisor, tax advisor, credit.