Definition of product life cycle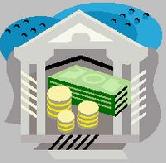 product life cycle
a model depicting the stages through
which a product class (not necessarily each product) passes


---
Related Terms:
a mission of increasing market share, even at
the expense of short-term profits and cash flow; typically
pursued by a business unit that has a small market share
in a high-growth industry; appropriate for products that
are in the early stages of the product life cycle


---
An equation determining aggregate output as a function of aggregate inputs such as labor and capital.


---
Also referred to as the weighted-average life (WAL). The average number of years that each
dollar of unpaid principal due on the mortgage remains outstanding. Average life is computed as the weighted average time to the receipt of all future cash flows, using as the weights the dollar amounts of the principal
paydowns.


---
The annual period over which budgets are prepared.


---
Repetitive cycles of economic expansion and recession.


---
Fluctuations of GDP around its long-run trend, consisting of recession, trough, expansion, and peak.


---
an incidental output of a joint process; it is salable,
but the sales value of by-products is not substantial enough
for management to justify undertaking the joint process; it
is viewed as having a higher sales value than scrap


---

A product that is an ancillary part of the primary production process, having
a minor resale value in comparison to the value of the primary product being
manufactured. Any proceeds from the sale of a by-product are typically offset
against the cost of the primary product, or recorded as miscellaneous revenue.


---
A material created incidental to a production process, which can be
sold for value.


---
An association of most of the life and health insurance companies in Canada that conducts research and compiles information about the life and health insurance industry in Canada.


---
The length of time between a firm's purchase of inventory and the receipt of cash
from accounts receivable.


---
Period between firm's payment for materials
and collection on its sales.


---
In general, the time between cash disbursement and cash collection. In net working capital
management, it can be thought of as the operating cycle less the accounts payable payment period.


---
The length of time between a purchase of materials and collection of accounts receivable generated by the sale of the products made from the materials.


---
a process costing document that
details all operating and cost information, shows the computation
of cost per equivalent unit, and indicates cost assignment
to goods produced during the period


---
Cycle counting
The frequent, scheduled counting of a subset of all inventories,
with the intent of spotting inventory record inaccuracies, investigating root
causes, and correcting those problems.


---
cycle time
the time between the placement of an order to
the time the goods arrive for usage or are produced by
the company; it is equal to value-added time plus nonvalue-
added time


---
Deferred nominal life annuity
A monthly fixed-dollar payment beginning at retirement age. It is nominal
because the payment is fixed in dollar amount at any particular time, up to and including retirement.


---
Economic life
The period over which a company expects to be able to use an asset.


---
economic production run (EPR)
an estimate of the number
of units to produce at one time that minimizes the total
costs of setting up production runs and carrying inventory


---
equivalent units of production (EUP)
an approximation of the number of whole units of output that could have been
produced during a period from the actual effort expended
during that period; used in process costing systems to assign
costs to production


---
Expiration cycle
An expiration cycle relates to the dates on which options on a particular security expire. A
given option will be placed in 1 of 3 cycles, the January cycle, the February cycle, or the March cycle. At any
point in time, an option will have contracts with 4 expiration dates outstanding, 2 in near-term months and 2
in far-term months.


---
Factor of Production
A resource used to produce a good or service. The main macroeconomic factors of production are capital and labor.


---
grade (of product or service)
the addition or removal of product
or service characteristics to satisfy additional needs, especially price


---
Gross Domestic Product
Total output of final goods and services produced within a country during a year.


---
Gross domestic product (GDP)
The market value of goods and services produced over time including the
income of foreign corporations and foreign residents working in the U.S., but excluding the income of U.S.
residents and corporations overseas.


---
Gross National Product
Total output of final goods and services produced by a country's citizens during a year.


---
Gross national product (GNP)
Measures and economy's total income. It is equal to GDP plus the income
abroad accruing to domestic residents minus income generated in domestic market accruing to non-residents.


---
Group Life Insurance
This is a very common form of life insurance which is found in employee benefit plans and bank mortgage insurance. In employee benefit plans the form of this insurance is usually one year renewable term insurance. The cost of this coverage is based on the average age of everyone in the group. Therefore a group of young people would have inexpensive rates and an older group would have more expensive rates.
Some people rely on this kind of insurance as their primary coverage forgetting that group life insurance is a condition of employment with their employer. The coverage is not portable and cannot be taken with you if you change jobs. If you have a change in health, you may not qualify for new coverage at your new place of employment.
Bank mortgage insurance is also usually group insurance and you can tell this by virtue of the fact that you only receive a certificate of insurance, and not a complete policy. The only form in which bank mortgage insurance is sold is reducing term insurance, matching the declining mortgage balance. The only beneficiary that can be chosen for this kind of insurance is the bank. In both cases, employee benefit plan group insurance and bank mortgage insurance, the coverage is not guaranteed. This means that coverage can be cancelled by the insurance company underwriting that particular plan, if they are experiencing excessive claims.


---
Investment product line (IPML)
The line of required returns for investment projects as a function of beta
(nondiversifiable risk).


---
Joint Policy Life
One insurance policy that covers two lives, and generally provides for payment at the time of the first insured's death. It could also be structured to pay on second death basis for estate planning purposes.


---
Joint product
A product that has the highest sales value from among a group of products
that are the result of a joint production process.


---
Lean production
The technique of stripping all non-value-added activities from
the production process, thereby using the minimum possible amount of resources
to accomplish manufacturing goals.


---
Level Premium Life Insurance
This is a type of insurance for which the cost is distributed evenly over the premium payment period. The premium remains the same from year to year and is more than actual cost of protection in the earlier years of the policy and less than the actual cost of protection in the later years. The excess paid in the early years builds up a reserve to cover the higher cost in the later years.


---
life cycle costing
the accumulation of costs for activities that
occur over the entire life cycle of a product from inception
to abandonment by the manufacturer and consumer


---
Life Expectancy
The average number of years of life remaining for a group of people of a given age and gender according to a particular mortality table.


---
Life Income Fund
Commonly known as a LIF, this is one of the options available to locked in Registered Pension Plan (RPP) holders for income payout as opposed to Registered Retirement Savings Plan (RRSP) holders choice of payout through Registered Retirement Income Funds (RRIF). A LIF must be converted to a unisex annuity by the time the holder reaches age 80.


---
Life Insurance
Insurance that provides protection against an economic loss caused by death of the person insured.


---
Life Insurance (Credit Insurance)
Group Term life insurance that pays or reduces the balance due on a loan if the borrower dies before the loan is repaid.


---
Life Insured
The person who's life is protected by an individual policy.


---
Life Underwriter
Insurance Agent.


---
Lifecycle costing
An approach to costing that estimates and accumulates the costs of a product/service over
its entire lifecycle, i.e. from inception to abandonment.


---
manufacturing cycle efficiency (MCE)
a ratio resulting from dividing the actual production time by total lead time;
reflects the proportion of lead time that is value-added


---
Market cycle
The period between the 2 latest highs or lows of the S&P 500, showing net performance of a
fund through both an up and a down market. A market cycle is complete when the S&P is 15% below the
highest point or 15% above the lowest point (ending a down market). The dates of the last market cycle are:
12/04/87 to 10/11/90 (low to low).


---
Mortgage Life insurance (Credit Insurance)
Decreasing term life insurance that provides a death benefit amount corresponding to the decreasing amount owed on a mortgage.


---
National Income and Product Accounts
The national accounting system that records economic activity such as GDP and related measures.


---
Net Domestic Product
GDP minus depreciation.


---
Net National Product
GNP minus depreciation.


---
Non-production overhead
A general term referring to period costs, such as selling, administration and financial expenses.


---
Operating cycle
The average time intervening between the acquisition of materials or services and the final
cash realization from those acquisitions.


---
Payroll Cycle
The period of service for which a company compensates its employees.


---
Political Business Cycle
A business cycle caused by policies undertaken to help a government be re-elected.


---
Process flow production
A production configuration in which products are continually
manufactured with minimal pauses or queuing.


---
process productivity
the total units produced during a period
using value-added processing time


---
Product
Any item intended for sale.


---
product complexity
an assessment about the number of components in a product


---
product contribution margin
the difference between selling price and variable cost of goods sold


---
Product cost
The cost of goods or services produced.


---
product cost
This is a key factor in the profit model of a business. product
cost is the same as purchase cost for a retailer or wholesaler (distributor).
A manufacturer has to accumulate three different types of production
costs to determine product cost: direct materials, direct labor, and
manufacturing overhead. The cost of products (goods) sold is deducted
from sales revenue to determine gross margin (also called gross profit),
which is the first profit line reported in an external income statement
and in an internal profit report to managers.


---
product cost
a cost associated with making or acquiring inventory


---
Product cost
The total of all costs assigned to a product, typically including direct
labor, materials (with normal spoilage included), and overhead.


---
Product cycle
The time it takes to bring new and/or improved products to market.


---
product line margin
see segment margin


---
Product market
A business's investment in technology, people and materials in order to make, buy and sell products or services to customers.


---
product- (or process-) level cost
a cost that is caused by the development, production, or acquisition of specific products or services


---
Product risk
A type of mortgage-pipeline risk that occurs when a lender has an unusual loan in production or
inventory but does not have a sale commitment at a prearranged price.


---
Product/service mix
See sales mix.


---
product variety
the number of different types of products
produced (or services rendered) by a firm


---
Production-flow commitment
An agreement by the loan purchaser to allow the monthly loan quota to be
delivered in batches.


---
Production overhead
A general term referring to indirect costs.


---
Production payment financing
A method of nonrecourse asset-based financing in which a specified
percentage of revenue realized from the sale of the project's output is used to pay debt service.


---
Production yield variance
The difference between the actual and budgeted proportions
of product resulting from a production process, multiplied by the standard unit cost.


---
productive capacity
the number of total units that could be
produced during a period based on available equipment time
productive processing time the proportion of total time that
is value-added time; also known as manufacturing cycle
efficiency


---
Productivity
Output per unit of input, usually measured as output per hour of labor.


---
Real Business Cycle Theory
Belief that business cycles arise from real shocks to the economy, such as technology advances and natural resource discoveries, and have little to do with monetary policy.


---
Replacement cycle
The frequency with which an asset is replaced by an equivalent asset.


---
Sales Revenue Revenue recognized from the sales of products as opposed to the provision of
services.


---
Shelf life
The time period during which inventory can be retained in stock and beyond
which it becomes unusable.


---
Shelf life control
Deliberate usage of the oldest items first, in order to avoid exceeding
a component or product's shelf life.


---
Split Dollar Life Insurance
The split dollar concept is usually associated with cash value life insurance where there is a death benefit and an accumulation of cash value. The basic premise is the sharing of the costs and benefits of a life insurance policy by two or more parties. Usually one party owns and pays for the insurance protection and the other owns and pays for the cash accumulation. There is no single way to structure a split dollar arrangement. The possible structures are limited only by the imagination of the parties involved.


---
Temporary Life Insurance
Temporary insurance coverage is available at time of application for a life insurance policy if certain conditions are met. Normally, temporary coverage relates to free coverage while the insurance company which is underwriting the risk, goes through the process of deciding whether or not they will grant a contract of coverage. The qualifications for temporary coverage vary from insurance company to insurance company but generally applicants will qualify if they are between the ages of 18 and 65, have no knowledge or suspicions of ill health, have not been absent from work for more than 7 days within the prior 6 months because of sickness or injury and total coverage applied for from all sources does not exceed $500,000. Normally a cheque covering a minimum of one months premium is required to complete the conditions for this kind of coverage. The insurance company applies this deposit towards the cost of a policy at its issue date, which may be several weeks in the future.


---
Term Life
A product that provides life coverage for a specified duration typically not beyond the age of 75.


---
Term life insurance
A contract that provides a death benefit but no cash build-up or investment component.
The premium remains constant only for a specified term of years, and the policy is usually renewable at the
end of each term.


---
Term Life Insurance
A plan of insurance which covers the insured for only a certain period of time and not necessarily for his or her entire life. The policy pays a death benefit only if the insured dies during the term.


---
UNITS OF PRODUCTION
A depreciation method that relates a machine's depreciation to the number of units it makes each
accounting period. The method requires that someone record the machine's output each year.


---
Universal life
A whole life insurance product whose investment component pays a competitive interest rate
rather than the below-market crediting rate.


---
Universal Life
An unbundled life product with a separate investment component. It typically does not participate in companies profits.


---
Useful life
The estimated life span of a fixed asset, during which it can be expected to
contribute to company operations.


---
Variable life insurance policy
A whole life insurance policy that provides a death benefit dependent on the
insured's portfolio market value at the time of death. Typically the company invests premiums in common
stocks, and hence variable life policies are referred to as equity-linked policies.


---
Weighted average life
See:Average life.


---
Whole Life
Component that provides life coverage during the insured's life.

---
Whole life insurance
A contract with both insurance and investment components: (1) It pays off a stated
amount upon the death of the insured, and (2) it accumulates a cash value that the policyholder can redeem or
borrow against.


---
harvest mission
a mission that attempts to maximize shortterm
profits and cash flow, even at the expense of market
share; it is typically pursued by a business unit that
has a large market share in a low-growth industry; it is appropriate
for products in the final stages of the product
life cycle


---
Kaizen
A method of costing that involves making continual, incremental improvements to the
production process during the manufacturing phase of the product/service lifecycle, typically
involving setting targets for cost reduction.


---
Related to : financial, finance, business, accounting, payroll, inventory, investment, money, inventory control, stock trading, financial advisor, tax advisor, credit.