Definition of Policyowner

Policyowner
The person who owns and holds all rights under the policy, including the power to name and change beneficiaries, make a policy loan, assign the policy to a financial institution as collateral for a loan, withdraw funds or surrender the policy.


---
Related Terms:
Mutual funds that do not charge an upfront or back-end commission, but instead take out up to
1.25% of average daily fund assets each year to cover the costs of selling and marketing shares, an
arrangement allowed by the SEC's Rule 12b-I (passed in 1980).


---
A monetary policy of matching wage and price increases with money supply increases so that the real money supply does not fall and push the economy into recession.


---
An alteration in the accounting methodology or estimates used in
the reporting of financial statements, usually requiring discussion in a footnote
attached to the financial statements.


---
The sum of cash, accounts receivable, and short-term marketable
investments (if any) is divided by
total current liabilities to compute this ratio. Suppose that the short-term
creditors were to pounce on a business and not agree to roll over the
debts owed to them by the business. In this rather extreme scenario, the
acid test ratio reveals whether its cash and near-cash assets are enough
to pay its short-term current liabilities. This ratio is an extreme test that
is not likely to be imposed on a business unless it is in financial straits.
This ratio is quite relevant when a business is in a liquidation situation
or bankruptcy proceedings.


---
The discount rate that reflects only the business risks of a project and abstracts from the
effects of financing.


---
Total costs, explicit and implicit.


---
Requirement that none of an order be executed unless all of it can be executed at the specified price.


---

An arrangement whereby a security issue is canceled if the underwriter is unable
to re-sell the entire issue.


---
assign based on the use of a cost driver, a cost predictor,
or an arbitrary method


---
the systematic assignment of an amount to a recipient
set of categories annuity a series of equal cash flows (either positive or negative) per period


---
The process of storing costs in one account and shifting them to other
accounts, based on some relevant measure of activity.


---
hours, machine hours or volume of production
used to apportion overheads to products and
services.


---
An offset to the accounts receivable balance, against which
bad debts are charged. The presence of this allowance allows one to avoid severe
changes in the period-to-period bad debt expense by expensing a steady amount to
the allowance account in every period, rather than writing off large bad debts to
expense on an infrequent basis.


---
A contra account related to accounts receivable that represents the amounts that the company expects will not be collected.


---
An estimate of the uncollectible portion of accounts receivable
that is subtracted from the gross amount of accounts receivable to arrive at the estimated collectible
amount.


---
Allowance method
A method of adjusting accounts receivable to the amount that is expected to be collected based on company experience.


---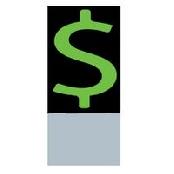 American Stock Exchange (AMEX)
The second-largest stock exchange in the United States. It trades
mostly in small-to medium-sized companies.


---
Appraisal rights
A right of shareholders in a merger to demand the payment of a fair price for their shares, as
determined independently.


---
approximated net realizable value at split-off allocation
a method of allocating joint cost to joint products using a
simulated net realizable value at the split-off point; approximated
value is computed as final sales price minus
incremental separate costs


---
Asset allocation decision
The decision regarding how an institution's funds should be distributed among the
major classes of assets in which it may invest.


---
Assignment
The receipt of an exercise notice by an options writer that requires the writer to sell (in the case
of a call) or purchase (in the case of a put) the underlying security at the specified strike price.


---
Assignment
This is the legal transfer on one person's interest in an insurance policy to another person or entity, such as to a bank to qualify for a loan


---
Back-to-back loan
A loan in which two companies in separate countries borrow each other's currency for a
specific time period and repay the other's currency at an agreed upon maturity.


---
Balloon maturity
Any large principal payment due at maturity for a bond or loan with or without a a sinking
fund requirement.


---
Basic Earnings Power Ratio
Percentage of earnings relative to total assets; indication of how
effectively assets are used to generate earnings. It is calculated by
dividing earnings before interest and taxes by the book value of all
assets.


---
Beggar-My-Neighbor Policy
A policy designed to increase an economy's prosperity at the expense of another country's prosperity.


---
Beta equation (Mutual Funds)
The beta of a fund is determined as follows:
[(n) (sum of (xy)) ]-[ (sum of x) (sum of y)]
[(n) (sum of (xx)) ]-[ (sum of x) (sum of x)]
where: n = # of observations (36 months)
x = rate of return for the S&P 500 Index
y = rate of return for the fund


---

Beta (Mutual Funds)
The measure of a fund's or stocks risk in relation to the market. A beta of 0.7 means
the fund's total return is likely to move up or down 70% of the market change; 1.3 means total return is likely
to move up or down 30% more than the market. Beta is referred to as an index of the systematic risk due to
general market conditions that cannot be diversified away.


---
Bill of exchange
General term for a document demanding payment.


---
Borrower fallout
In the mortgage pipeline, the risk that prospective borrowers of loans committed to be
closed will elect to withdraw from the contract.


---
Bridge Loan
A short term loan to cover the immediate cash requirements until permanent financing is received.


---
Broker loan rate
Related: Call money rate.


---
Builder buydown loan
A mortgage loan on newly developed property that the builder subsidizes during the
early years of the development. The builder uses cash to buy down the mortgage rate to a lower level than the
prevailing market loan rate for some period of time. The typical buydown is 3% of the interest-rate amount
for the first year, 2% for the second year, and 1% for the third year (also referred to as a 3-2-1 buydown).


---
Bullet loan
A bank term loan that calls for no amortization.


---
Buydowns
Mortgages in which monthly payments consist of principal and interest, with portions of these
payments during the early period of the loan being provided by a third party to reduce the borrower's monthly
payments.


---
Call
An option that gives the right to buy the underlying futures contract.


---
Call
a. An option to buy a certain quantity of a stock or commodity for a
specified price within a specified time. See Put.
b. A demand to submit bonds to the issuer for redemption before the maturity date.
c. A demand for payment of a debt.
d. A demand for payment due on stock bought on margin.


---
Call an option
To exercise a call option.


---
Call date
A date before maturity, specified at issuance, when the issuer of a bond may retire part of the bond
for a specified call price.


---
Call money rate
Also called the broker loan rate , the interest rate that banks charge brokers to finance
margin loans to investors. The broker charges the investor the call money rate plus a service charge.


---
Call option
An option contract that gives its holder the right (but not the obligation) to purchase a specified
number of shares of the underlying stock at the given strike price, on or before the expiration date of the
contract.
Call premium
Premium in price above the par value of a bond or share of preferred stock that must be paid to
holders to redeem the bond or share of preferred stock before its scheduled maturity date.


---
Call Option
A contract that gives the holder the right to buy an asset for a
specified price on or before a given expiration (maturity) date


---
call option
Right to buy an asset at a specified exercise price on or before the exercise date.


---
Call price
The price, specified at issuance, at which the issuer of a bond may retire part of the bond at a
specified call date.


---
Call price
The price for which a bond can be repaid before maturity under a call provision.


---
Call protection
A feature of some callable bonds that establishes an initial period when the bonds may not be
called.


---
Call provision
An embedded option granting a bond issuer the right to buy back all or part of the issue prior
to maturity.


---
Call risk
The combination of cash flow uncertainty and reinvestment risk introduced by a call provision.


---
Call swaption
A swaption in which the buyer has the right to enter into a swap as a fixed-rate payer. The
writer therefore becomes the fixed-rate receiver/floating rate payer.


---
Callable
A financial security such as a bond with a call option attached to it, i.e., the issuer has the right to
call the security.


---
Callable bond
A bond that allows the issuer to buy back the bond at a
predetermined price at specified future dates. The bond contains an embedded
call option; i.e., the holder has sold a call option to the issuer. See Puttable
bond.


---
callable bond
Bond that may be repurchased by the issuer before maturity at specified call price.


---
Capital allocation
decision allocation of invested funds between risk-free assets versus the risky portfolio.


---
Capital Consumption Allowance
See depreciation.


---
Capital Cost Allowance (CCA)
The annual depreciation expense allowed by the Canadian Income Tax Act.


---
Cash-surrender value
An amount the insurance company will pay if the policyholder ends a whole life
insurance policy.


---
Cash Surrender Value
This is the amount available to the owner of a life insurance policy upon voluntary termination of the policy before it becomes payable by the death of the life insured. This does not apply to term insurance but only to those policies which have reduced paid up values and cash surrender values. A cash surrender in lieu of death benefit usually has tax implications.


---
Cash Surrender Value
Benefit that entitles a policy owner to an amount of money upon cancellation of a policy.


---
Change in Accounting Estimate
A change in accounting that occurs as the result of new information
or as additional experience is acquired—for example, a change in the residual values
or useful lives of fixed assets. A change in accounting estimate is accounted for prospectively,
over the current and future accounting periods affected by the change.


---
Change in Accounting Estimate
A change in the implementation of an existing accounting
policy. A common example would be extending the useful life or changing the expected residual
value of a fixed asset. Another would be making any necessary adjustments to allowances for
uncollectible accounts, warranty obligations, and reserves for inventory obsolescense.


---
Change in Accounting Principle
A change from one generally accepted accounting principle to another generally accepted accounting principle—for example, a change from capitalizing expenditures
to expensing them. A change in accounting principle is accounted for in most instances
as a cumulative-effect–type adjustment.


---
Change in Reporting Entity
A change in the scope of the entities included in a set of, typically, consolidated financial statements.


---
Changes in Financial Position
Sources of funds internally provided from operations that alter a company's
cash flow position: depreciation, deferred taxes, other sources, and capital expenditures.


---
Chicago Mercantile Exchange (CME)
A not-for-profit corporation owned by its members. Its primary
functions are to provide a location for trading futures and options, collect and disseminate market information,
maintain a clearing mechanism and enforce trading rules.


---
chief financial officer (CFO)
Officer who oversees the treasurer and controller and sets overall financial strategy.


---
Chinese wall
Communication barrier between financiers (investment bankers) and traders. This barrier is
erected to prevent the sharing of inside information that bankers are likely to have.


---
Cold-Turkey Policy
Decreasing inflation by immediately decreasing the money growth rate to a new, low rate. Contrast with gradualism.


---
Collateral
Assets than can be repossessed if a borrower defaults.


---
Collateral
Assets that are used to secure a loan.


---
collateral
A pledge of property or other assets by a customer who is borrowing from a financial institution. financial institutions require collateral as security in the event that the customer defaults on his/her loan.


---
Collateral trust bonds
A bond in which the issuer (often a holding company) grants investors a lien on
stocks, notes, bonds, or other financial asset as security. Compare mortgage bond.


---
Collateralized mortgage obligation (CMO)
A security backed by a pool of pass-throughs , structured so that
there are several classes of bondholders with varying maturities, called tranches. The principal payments from
the underlying pool of pass-through securities are used to retire the bonds on a priority basis as specified in
the prospectus.
Related: mortgage pass-through security


---
Collection policy
Procedures followed by a firm in attempting to collect accounts receivables.


---
collection policy
Procedures to collect and monitor receivables.


---
Commercial Business Loan (Credit Insurance)
An agreement between a creditor and a borrower, where the creditor has loaned an amount to the borrower for business purposes.


---
Commodities Exchange Center (CEC)
The location of five New York futures exchanges: Commodity
Exchange, Inc. (COMEX), the New York Mercantile exchange (NYMEX), the New York Cotton Exchange,
the Coffee, Sugar and Cocoa exchange (CSC), and the New York futures exchange (NYFE). common size
statement A statement in which all items are expressed as a percentage of a base figure, useful for purposes of
analyzing trends and the changing relationship between financial statement items. For example, all items in
each year's income statement could be presented as a percentage of net sales.


---
Completion undertaking
An undertaking either (1) to complete a project such that it meets certain specified
performance criteria on or before a certain specified date or (2) to repay project debt if the completion test
cannot be met.


---
Convertible exchangeable preferred stock
Convertible preferred stock that may be exchanged, at the
issuer's option, into convertible bonds that have the same conversion features as the convertible preferred
stock.


---
Corporate financial management
The application of financial principals within a corporation to create and
maintain value through decision making and proper resource management.


---
Corporate financial planning
financial planning conducted by a firm that encompasses preparation of both
long- and short-term financial plans.


---
cost allocation
the assignment, using some reasonable basis,
of any indirect cost to one or more cost objects


---
Cost of funds
Interest rate associated with borrowing money.


---
costs of financial distress
Costs arising from bankruptcy or distorted business decisions before bankruptcy.


---
Country financial risk
The ability of the national economy to generate enough foreign exchange to meet
payments of interest and principal on its foreign debt.


---
Covered call
A short call option position in which the writer owns the number of shares of the underlying
stock represented by the option contracts. Covered calls generally limit the risk the writer takes because the
stock does not have to be bought at the market price, if the holder of that option decides to exercise it.


---
Covered call writing strategy
A strategy that involves writing a call option on securities that the investor
owns in his or her portfolio. See covered or hedge option strategies.


---
credit policy
Standards set to determine the amount and nature of credit to extend to customers.


---
Cum rights
With rights.


---
Cumulative Effect of a Change in Accounting Principle
The change in earnings of previous years
based on the assumption that a newly adopted accounting principle had previously been in use.


---
Cumulative Effect of Accounting Change
The change in earnings of previous years assuming
that the newly adopted accounting principle had previously been in use.


---
Dealer loan
Overnight, collateralized loan made to a dealer financing his position by borrowing from a
money market bank.


---
Deferred call
A provision that prohibits the company from calling the bond before a certain date. During this
period the bond is said to be call protected.


---
Delivery policy
A company's stated goal for how soon a customer order will be
shipped following receipt of that order.


---
Demand Loan
A loan which must be repaid in full on demand.


---
Demand Management Policy
Fiscal or monetary policy designed to influence aggregate demand for goods and services.


---
Depreciation Allowances
Tax deductions that businesses can claim when they spend money on investment goods.


---
Discretionary Policy
A policy that is a conscious, considered response to each situation as it arises. Contrast with policy rule.


---
Dividend policy
An established guide for the firm to determine the amount of money it will pay as dividends.


---
Dividend Policy
This policy governs Canada Life's actions regarding distribution of dividends to policyholders. It's goal is to achieve a dividend distribution that is equitable and timely, and which gives full recognition of the need to ensure the ongoing solidity of the company. It also specifies that distribution to individual policyholders must be equitable between dividend classes and policyholder generations, and among policyholders within any class.


---
Dividend rights
A shareholders' rights to receive per-share dividends identical to those other shareholders receive.


---
Related to : financial, finance, business, accounting, payroll, inventory, investment, money, inventory control, stock trading, financial advisor, tax advisor, credit.