Definition of Part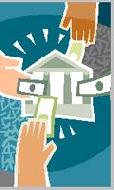 Part
A specific component of a larger assembly.


---
Related Terms:
an organizational unit that performs management activities benefiting the entire organization;
includes top management personnel and organization
headquarters


---
An internal department within a company staffed by specialists in collecting past due accounts or accounts receivable.


---
The discount rate that equates the after-tax inflows with outflows for capital
raised from limited partners.


---
In the balance of payments, counterpart items are analogous to unrequited transfers in the
current account. They arise because the double-entry system in balance of payments accounting and refer to
adjustments in reserves owing to monetization or demonetization of gold, allocation or cancellation of SDRs,
and revaluation of the various components of total reserves.


---
The parties to an interest rate swap.


---
on the other side of a trade or transaction.


---
The risk that the other party to an agreement will default. In an options contract, the risk
to the option buyer that the option writer will not buy or sell the underlying as agreed.
Country economic risk Developments in a national economy that can affect the outcome of an international
financial transaction.


---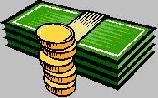 The informal and frequently unauthorized retention of excess inventory on the shop floor, which is used as buffer safety stock.


---
A partner who has unlimited liability for the obligations of the partnership.


---
A partnership in which all partners are general partners.


---
an organizational form that is a hybrid of the corporate and partnership organizational
forms and used to limit the personal liability of the owners;
it is typically used by large professional (such as accounting) firms


---
A partner who has limited legal liability for the obligations of the partnership.


---
A partnership that includes one or more partners who have limited liability.


---
A partnership that includes one or more partners who have limited liability.


---
A publicly traded limited partnership.


---
Non-participating Policy
A type of insurance policy or annuity in which the owner does not receive dividends.


---

Nonsignificant part number
An identifying number assigned to a part that conveys
no other information.


---
Part number
A number uniquely identifying a product or component.


---
Part standardization
The planned reduction of similar parts through the standardization
of parts among multiple products.


---
Participating fees
The portion of total fees in a syndicated credit that go to the participating banks.


---
Participating GIC
A guaranteed investment contract where the policyholder is not guaranteed a crediting
rate, but instead receives a return based on the actual experience of the portfolio managed by the life company.


---
Participating Policy
A policy offers the potential of sharing in the success of an insurance company through the receipt of dividends.


---
Participation Fee
Fee charged by a bank for taking part in providing a loan.


---
Participation Rate
Fraction of the noninstitutionalized population 16 years of age and over that is in the labor force.


---
participatory budget
a budget that has been developed
through a process of joint decision making by top management
and operating personnel


---
Partnership
Shared ownership among two or more individuals, some of whom may, but do not necessarily,
have limited liability. See: general partnership, limited partnership, and master limited partnership.


---
Partnership
A form of business organization in which owners have unlimited personal
liability for the actions of the business, though this problem has been mitigated
through the use of the limited liability partnership.


---
partnership
Business owned by two or more persons who are personally responsible for all its liabilities.


---
Partnership
Non-incorporated business venture of two or more individuals or companies. Profits or losses flow, directly and equally, to the partners.


---
Parts requisition
An authorization to move a specific quantity of an item from
stock.


---
Related Party
An entity whose management or operating policies can be controlled or significantly
influenced by another party.


---
Remanufactured parts
parts that have been reconstructed to render them capable
of fulfilling their original function.


---
Replacement parts
parts requiring some modification before being substituted
for another part.


---
service department
an organizational unit that provides one or more specific functional tasks for other internal units


---
Significant part number
An identifying number assigned to an item that conveys
additional embedded information.


---
Strip mortgage participation certificate (strip PC)
Ownership interests in specified mortgages purchased
by Freddie Mac from a single seller in exchange for strip PCs representing interests in the same mortgages.
Stripped bond Bond that can be subdivided into a series of zero-coupon bonds.


---
Subpart F
Special category of foreign-source "unearned" income that is currently taxed by the IRS whether
or not it is remitted to the U.S.


---
third-party logistics
outsourcing of the moving and warehousing
of finished goods between manufacturer and merchant
and sometimes back to the manufacturer


---
Abnormal returns
part of the return that is not due to systematic influences (market wide influences). In
other words, abnormal returns are above those predicted by the market movement alone. Related: excess
returns.


---
Accounts
'Buckets' within the ledger, part of the accounting system. Each account contains similar transactions (line items) that are used for the production of financial statements. Or commonly used as an abbreviation for financial statements.


---
Adverse selection
A situation in which market participation is a negative signal.


---
Aggressive Accounting
A forceful and intentional choice and application of accounting principles
done in an effort to achieve desired results, typically higher current earnings, whether the practices followed are in accordance with generally accepted accounting principles or not. Aggressive
accounting practices are not alleged to be fraudulent until an administrative, civil, or criminal proceeding takes that step and alleges, in particular, that an intentional, material misstatement
has taken place in an effort to deceive financial statement readers.


---
algebraic method
a process of service department cost allocation
that considers all interrelationships of the departments
and reflects these relationships in simultaneous
equations


---
Announcement date
Date on which particular news concerning a given company is announced to the public.
Used in event studies, which researchers use to evaluate the economic impact of events of interest.


---
Antidilution Provisions
A clause in a shareholders agreement preventing a company from issuing additional shares, without allowing the current shareholders the opportunity to participate in the offering to avoid dilution of their percentage ownership.


---
Applicant
The party applying for an insurance policy.


---
Application
A signed statement of facts made by a person applying for life insurance and then used by the insurance company to decide whether or not to issue a policy. The application becomes part of the insurance contract when the policy is issued.


---
Asset-based financing
Methods of financing in which lenders and equity investors look principally to the
cash flow from a particular asset or set of assets for a return on, and the return of, their financing.


---
Asset Coverage
Extent to which a company's net assets cover a particular debt obligation, class of preferred stock, or equity position.


---
Asset pricing model
A model, such as the Capital Asset Pricing Model (CAPM), that determines the required
rate of return on a particular asset.


---
Asymmetric taxes
A situation wherein participants in a transaction have different net tax rates.


---
Attribute bias
The tendency of stocks preferred by the dividend discount model to share certain equity
attributes such as low price-earnings ratios, high dividend yield, high book-value ratio or membership in a
particular industry sector.


---
Back flush
The subsequent subtraction from inventory records of those parts used
to assemble a product, based on the number of finished goods produced.


---
bad debts
Refers to accounts receivable from credit sales to customers
that a business will not be able to collect (or not collect in full). In hindsight,
the business shouldn't have extended credit to these particular
customers. Since these amounts owed to the business will not be collected,
they are written off. The accounts receivable asset account is
decreased by the estimated amount of uncollectible receivables, and the
bad debts expense account is increased this amount. These write-offs
can be done by the direct write-off method, which means that no
expense is recorded until specific accounts receivable are identified as
uncollectible. Or the allowance method can be used, which is based on
an estimated percent of bad debts from credit sales during the period.
Under this method, a contra asset account is created (called allowance
for bad debts) and the balance of this account is deducted from the
accounts receivable asset account.


---
BALANCE SHEET
A "snapshot" statement that freezes a company on a particular day, like the last day of the year, and shows the balances in its asset, liability, and stockholders' equity accounts. It's governed by the formula:
Assets = Liabilities + Stockholders' Equity.


---
balance sheet
Financial statement that shows the value of the
firm's assets and liabilities at a particular time.


---
Beggar-thy-neighbor
An international trade policy of competitive devaluations and increased protective
barriers where one country seeks to gain at the expense of its trading partners.


---
Beneficiary
This is the person who benefits from the terms of a trust, a will, an RRSP, a RRIF, a LIF, an annuity or a life insurance policy. In relation to RRSP's, RRIF's, LIF's, Annuities and of course life insurance, if the beneficiary is a spouse, parent, offspring or grand-child, they are considered to be a preferred beneficiary. If the insured has named a preferred beneficiary, the death benefit is invariably protected from creditors. There have been some court challenges of this right of protection but so far they have been unsuccessful. See "Creditor Protection" below. A beneficiary under the age of 18 must be represented by an individual guardian over the age of 18 or a public official who represents minors generally. A policy owner may, in the designation of a beneficiary, appoint someone to act as trustee for a minor. Death benefits are not subject to income taxes. If you make your beneficiary your estate, the death benefit will be included in your assets for probate. Probate filing fees are currently $14 per thousand of estate value in British Columbia and $15 per thousand of estate value in Ontario.
Another way to avoid probate fees or creditor claims against life insurance proceeds is for the insured person to designate and register with his/her insurance company's head office an irrevocable beneficiary. By making such a designation, the insured gives up the right to make any changes to his/her policy without the consent of the irrevocable beneficiary. Because of the seriousness of the implications, an irrevocable designation should only be made for good reason and where the insured fully understands the consequences.
NoteA successful challenge of the rules relating to beneficiaries was concluded in an Ontario court in 1996. The Insurance Act says its provisions relating to beneficiaries are made "notwithstanding the Succession Law Reform Act." There are two relevent provisions of the Succession Law Reform Act. One section of the act gives a judge the power to make any order concerning an estate if the deceased person has failed to provide for a dependant. Another section says money from a life insurance policy can be considered part of the estate if an order is made to support a dependant. In the case in question, the deceased had attempted to deceive his lawful dependents by making his common-law-spouse the beneficiary of an insurance policy which by court order was supposed to name his ex-spouse and children as beneficiaries.


---
Beneficiary (Credit Insurance)
The person or party designated to receive proceeds entitled by a benefit. Payment of a benefit is triggered by an event. In the case of credit insurance, the beneficiary will always be the creditor.


---
benefits-provided ranking
a listing of service departments in an order that begins with the one providing the most service
to all other corporate areas; the ranking ends with the
service department providing service primarily to revenueproducing
areas


---
Big Bath
A wholesale write-down of assets and accrual of liabilities in an effort to make the
balance sheet particularly conservative so that there will be fewer expenses to serve as a drag on future earnings.


---
Bill of materials
An itemization of the parts and subassemblies required to create a
product, frequently including assumed scrap rates that will arise as part of the production
process.


---
Bill of materials (BOM)
A listing of all parts and subassemblies required to produce one
unit of a finished product, including the required number of units of each part
and subassembly.


---
Bond value
With respect to convertible bonds, the value the security would have if it were not convertible
apart from the conversion option.


---
Boom
The expansionary part of a business cycle in which GDP is growing rapidly.


---
Break-even lease payment
The lease payment at which a party to a prospective lease is indifferent between
entering and not entering into the lease arrangement.


---
Break-even tax rate
The tax rate at which a party to a prospective transaction is indifferent between entering
into and not entering into the transaction.


---
budget variance
the difference between total actual overhead
and budgeted overhead based on standard hours allowed
for the production achieved during the period; computed
as part of two-variance overhead analysis; also
referred to as the controllable variance


---
Buydowns
Mortgages in which monthly payments consist of principal and interest, with portions of these
payments during the early period of the loan being provided by a third party to reduce the borrower's monthly
payments.


---
By-product
A product that is an ancillary part of the primary production process, having
a minor resale value in comparison to the value of the primary product being
manufactured. Any proceeds from the sale of a by-product are typically offset
against the cost of the primary product, or recorded as miscellaneous revenue.


---
Call date
A date before maturity, specified at issuance, when the issuer of a bond may retire part of the bond
for a specified call price.


---
Call price
The price, specified at issuance, at which the issuer of a bond may retire part of the bond at a
specified call date.


---
Call provision
An embedded option granting a bond issuer the right to buy back all or part of the issue prior
to maturity.


---
Capital
Expenditures Purchases of productive long-lived assets, in particular, items of property,
plant, and equipment.


---
Capital Account
That part of the balance of payments accounts that records demands for and supplies of a currency arising from purchases or sales of assets.


---
Capital expenditures
Amount used during a particular period to acquire or improve long-term assets such as
property, plant or equipment.


---
Capital rationing
Placing one or more limits on the amount of new investment undertaken by a firm, either
by using a higher cost of capital, or by setting a maximum on parts of, and/or the entirety of, the capital
budget.


---
capital structure, or capitalization
Terms that refer to the combination of
capital sources that a business has tapped for investing in its assets—in
particular, the mix of its interest-bearing debt and its owners' equity. In a
more sweeping sense, the terms also include appendages and other features
of the basic debt and equity instruments of a business. Such things
as stock options, stock warrants, and convertible features of preferred
stock and notes payable are included in the more inclusive sense of the
terms, as well as any debt-based and equity-based financial derivatives
issued by the business.


---
capitalization of costs
When a cost is recorded originally as an increase
to an asset account, it is said to be capitalized. This means that the outlay
is treated as a capital expenditure, which becomes part of the total
cost basis of the asset. The alternative is to record the cost as an expense
immediately in the period the cost is incurred. Capitalized costs refer
mainly to costs that are recorded in the long-term operating assets of a
business, such as buildings, machines, equipment, tools, and so on.


---
CARs (cumulative abnormal returns)
a measure used in academic finance articles to measure the excess returns an investor would have received over a particular time period if he or she were invested in a particular stock.
This is typically used in control and takeover studies, where stockholders are paid a premium for being taken over. Starting some time period before the takeover (often five days before the first announced bid, but sometimes a longer period), the researchers calculate the actual daily stock returns for the target firm and subtract out the expected market returns (usually calculated using the firm's beta and applying it to overall market movements during the time period under observation).
The excess actual return over the capital asset pricing model-determined expected return market is called an ''abnormal return.'' The cumulation of the daily abnormal returns over the time period under observation is the CAR. The term CAR(-5, 0) means the CAR calculated from five days before the
announcement to the day of announcement. The CAR(-1, 0) is a control premium, although Mergerstat generally uses the stock price five days before announcement rather than one day before announcement as the denominator in its control premium calculation. However, the CAR for any period other than (-1, 0) is not mathematically equivalent to a control premium.


---
Cash flow time-line
Line depicting the operating activities and cash flows for a firm over a particular period.


---
Claimant
A party to an explicit or implicit contract.


---
Claimant
Person or party making request for payment of benefits under the terms of an insurance policy.


---
Clearing House Automated Payments System (CHAPS)
A computerized clearing system for sterling funds
that began operations in 1984. It includes 14 member banks, nearly 450 participating banks, and is one of the
clearing companies within the structure of the Association for Payment Clearing Services (APACS).


---
Clientele effect
The grouping of investors who have a preference that the firm follow a particular financing
policy, such as the amount of leverage it uses.


---
Commission broker
A broker on the floor of an exchange acts as agent for a particular brokerage house and
who buys and sells stocks for the brokerage house on a commission basis.


---
common body of knowledge (CBK)
the minimum set of knowledge needed by a person to function effectively in a particular field


---
Common Stock
That part of the capital stock of a corporation that carries voting rights and represents
the last claim on assets and dividends.


---
Conditional Buyer
One of two parties to a conditional sale agreement, the other being the conditional seller.


---
Conditional Seller
One of two parties to a conditional sale agreement, the other being the conditional buyer.


---
Confidentiality Agreement
A legal document whereby the one party, usually the prospective investor, pledges to keep strictly confidential, and return on request, any and all information provided by the entrepreneur seeking funding.


---
Consignment
A shipment of goods to a party who agrees to try to sell them to third parties. A
sale is not considered to have taken place until the goods are sold to a third party.


---
Consignor
A party shipping goods to a consignee. The consignee then makes an effort to sell
the goods for the account of the consignor.
Consignee A party to whom goods are shipped under a consignment agreement from a consignor.
Until ultimate sale, the goods remain the property of the consignor.


---
Consolidated Omnibus Budget Reconciliation Act (COBRA)
A federal Act
containing the requirements for offering insurance to departed employees.


---
Consumer Price Index (CPI)
The CPI, as it is called, measures the prices of consumer goods and services and is a
measure of the pace of U.S. inflation. The U.S.Department of Labor publishes the CPI very month.


---
Contingent Beneficiary
This is the person designated to receive the death benefit of a life insurance policy if the primary beneficiary dies before the life insured. This is a consideration when husband and wife make each other the beneficiary of their coverage. Should they both die in the same car accident or plane crash, the death benefits would go to each others estate and creditor claims could be made against them. particularly if minor children could be survivors, then a trustee contingent beneficiary should be named.


---
Contingent pension liability
Under ERISA, the firm is liable to the plan participants for up to 39% of the net
worth of the firm.


---
Contract
A formal written statement of the rights and obligations of each party to a transaction.


---
contract manufacturer
an external party that has been granted an outsourcing contract to produce a part or component for an entity


---
Related to : financial, finance, business, accounting, payroll, inventory, investment, money, inventory control, stock trading, financial advisor, tax advisor, credit.