Definition of Net Pay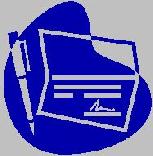 Net Pay
The amount of an employee's wages payable after all tax and other deductions have been removed.


---
Related Terms:
Reducing fund transfers between affiliates to only a netted amount. netting can be done on
a bilateral basis (between pairs of affiliates), or on a multi-lateral basis (taking all affiliates together).


---
A credit card into which a company directly deposits an employee's net pay.


---
net pay not collected by an employee, which is typically transferred
to the local state government after a mandated interval has passed from
the date of payment.


---
Money owed to suppliers.


---
Amounts a company owes to creditors.


---
Amounts owed by the company for goods and services that have been received, but have not yet been paid for. Usually Accounts payable involves the receipt of an invoice from the company providing the services or goods.


---
Short-term, non-interest-bearing liabilities of a business
that arise in the course of its activities and operations from purchases on
credit. A business buys many things on credit, whereby the purchase
cost of goods and services are not paid for immediately. This liability
account records the amounts owed for credit purchases that will be paid
in the short run, which generally means about one month.


---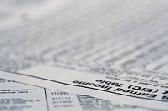 Acurrent liability on the balance sheet, representing short-term obligations
to pay suppliers.


---
Amounts due to vendors for purchases on open account, that is, not evidenced
by a signed note.


---
The number of days it would take to pay the ending balance
in accounts payable at the average rate of cost of goods sold per day. Calculated by dividing
accounts payable by cost of goods sold per day, which is cost of goods sold divided by 365.


---
Expenses that have to be recorded in order for the financial statements to be accurate. Accrued expenses usually do not involve the receipt of an invoice from the company providing the goods or services.


---
The account that records the short-term, noninterest-
bearing liabilities of a business that accumulate over time, such
as vacation pay owed to employees. This liability is different than
accounts payable, which is the liability account for bills that have been
received by a business from purchases on credit.


---
a method of allocating joint cost to joint products using a
simulated net realizable value at the split-off point; approximated
value is computed as final sales price minus
incremental separate costs


---
Automatic payment of moneys derived from a benefit.


---
A statistical compilation formulated by a sovereign nation of all economic transactions
between residents of that nation and residents of all other nations during a stipulated period of time, usually a
calendar year.


---
Balance of Payments
The difference between the demand for and supply of a country's currency on the foreign exchange market.


---

Balance of Payments Accounts
A statement of a country's transactions with other countries.


---
Bonds payable
Amounts owed by the company that have been formalized by a legal document called a bond.


---
Break-even lease payment
The lease payment at which a party to a prospective lease is indifferent between
entering and not entering into the lease arrangement.


---
Break-even payment rate
The prepayment rate of a MBS coupon that will produce the same CFY as that of
a predetermined benchmark MBS coupon. Used to identify for coupons higher than the benchmark coupon
the prepayment rate that will produce the same CFY as that of the benchmark coupon; and for coupons lower
than the benchmark coupon the lowest prepayment rate that will do so.


---
Clearing House Automated Payments System (CHAPS)
A computerized clearing system for sterling funds
that began operations in 1984. It includes 14 member banks, nearly 450 participating banks, and is one of the
clearing companies within the structure of the Association for payment Clearing Services (APACS).


---
Clearing House Interbank Payments System (CHIPS)
An international wire transfer system for high-value
payments operated by a group of major banks.


---
contingent pay
compensation that is dependent on the
achievement of some performance objective


---
Coupon payments
A bond's interest payments.


---
Current Tax Payment Act of 1943
A federal Act requiring employers to withhold income taxes from employee pay.


---
Customary payout ratios
A range of payout ratios that is typical based on an analysis of comparable firms.


---
Date of payment
Date dividend checks are mailed.


---
Delivery versus payment
A transaction in which the buyer's payment for securities is due at the time of
delivery (usually to a bank acting as agent for the buyer) upon receipt of the securities. The payment may be
made by bank wire, check, or direct credit to an account.


---
Discounted payback period rule
An investment decision rule in which the cash flows are discounted at an
interest rate and the payback rule is applied on these discounted cash flows.


---
Dividend payout ratio
Percentage of earnings paid out as dividends.


---
dividend payout ratio
Computed by dividing cash dividends for the year
by the net income for the year. It's simply the percent of net income distributed
as cash dividends for the year.


---
dividend payout ratio
Percentage of earnings paid out as dividends.


---
Electronic Federal Tax Payment Systems (EFTPS)
An electronic funds transfer system used by businesses to remit taxes to the government.


---
Equal Pay Act of 1963
A federal Act requiring that both sexes receive equal pay
in situations where work requires equivalent effort, responsibility, and skills,
performed under similar working conditions.


---
European Monetary System (EMS)
An exchange arrangement formed in 1979 that involves the currencies
of European Union member countries.


---
Exposure netting
Offsetting exposures in one currency with exposures in the same or another currency,
where exchange rates are expected to move in such a way that losses or gains on the first exposed position
should be offset by gains or losses on the second currency exposure.


---
Feasible target payout ratios
payout ratios that are consistent with the availability of excess funds to make
cash dividend payments.


---
FHA prepayment experience
The percentage of loans in a pool of mortgages outstanding at the origination
anniversary, based on annual statistical historic survival rates for FHA-insured mortgages.


---
Firm's net value of debt
Total firm value minus total firm debt.


---
Fixed-rate payer
In an interest rate swap the counterparty who pays a fixed rate, usually in exchange for a
floating-rate payment.


---
Floating-rate payer
In an interest rate swap, the counterparty who pays a rate based on a reference rate,
usually in exchange for a fixed-rate payment


---
Full-payout lease
See: financial lease.


---
Graduated-payment mortgages (GPMs)
A type of stepped-payment loan in which the borrower's payments
are initially lower than those on a comparable level-rate mortgage. The payments are gradually increased over
a predetermined period (usually 3,5, or 7 years) and then are fixed at a level-pay schedule which will be
higher than the level-pay amortization of a level-pay mortgage originated at the same time. The difference
between what the borrower actually pays and the amount required to fully amortize the mortgage is added to
the unpaid principal balance.


---
Gross Pay
The amount of earnings due to an employee prior to tax and other deductions.


---
Interac® Direct Payment
Instead of paying with cash or a credit card, Interac Direct payment allows you to pay for your purchase with a debit card, such as your bank card. The amount of the purchase is electronically debited, or withdrawn, from your bank account (see debit card).
Here's how to pay for items using Interac Direct payment and your bank account:
1. Swipe your bank card (or debit card) through the point of sale (POS) terminal at the store's check-out
2. Enter your personal identification number (PIN), confirm the amount to be paid and indicate the account (chequing) from which the money is to be drawn.
3. The specified amount is then electronically debited from your account.


---
Interest payable
The amount of interest that is owed but has not been paid at the end of a period.


---
Interest payments
Contractual debt payments based on the coupon rate of interest and the principal amount.


---
International Monetary Fund
An organization founded in 1944 to oversee exchange arrangements of
member countries and to lend foreign currency reserves to members with short-term balance of payment
problems.


---
International Monetary Fund (IMF)
Organization originally established to manage the postwar fixed exchange rate system.


---
International Monetary Market (IMM)
A division of the CME established in 1972 for trading financial
futures. Related: Chicago Mercantile Exchange (CME).


---
Internet business model
a model that involves
(1) few physical assets,
(2) little management hierarchy, and
(3) a direct pipeline to customers


---
intranet
a mechanism for sharing information and delivering data from corporate databases to the local-area network (LAN) desktops


---
Lag response of prepayments
There is typically a lag of about three months between the time the weighted
average coupon of an MBS pool has crossed the threshold for refinancing and an acceleration in prepayment
speed is observed.


---
Lease Payment
The consideration paid by the lessee to the lessor in exchange for the use of the leased equipment/property. payments are usually made at fixed intervals.


---
Level pay
The characteristic of the scheduled principal and interest payments due under a mortgage such that
total monthly payment of P&I is the same while characteristically the principal payment component of the
monthly payment becomes gradually greater while the monthly interest payment becomes less.


---
Loans payable
Amounts that have been loaned to the company and that it still owes.


---
merit pay
a pay increment earned by achieving a specific
level of performance


---
Monetarism
School of economic thought stressing the importance of the money supply in the economy. Adherents believe that the economy is inherently stable, so that policy is best undertaken through adoption of a policy rule.


---
Monetarist Rule
Proposal that the money supply be increased at a steady rate equal approximately to the real rate of growth of the economy. Contrast with discretionary policy.


---
Monetary Aggregate
Any measure of the economy's money supply.


---
Monetary Base
See money base.


---
Monetary gold
Gold held by governmental authorities as a financial asset.


---
Monetary / non-monetary method
Under this translation method, monetary items (e.g. cash, accounts
payable and receivable, and long-term debt) are translated at the current rate while non-monetary items (e.g.
inventory, fixed assets, and long-term investments) are translated at historical rates.


---
Monetary policy
Actions taken by the Board of Governors of the Federal Reserve System to influence the
money supply or interest rates.


---
Monetary Policy
Actions taken by the central bank to change the supply of money and the interest rate and thereby affect economic activity.


---
Monetizing the Debt
See printing money.


---
Net adjusted present value
The adjusted present value minus the initial cost of an investment.


---
Net advantage of refunding
The net present value of the savings from a refunding.


---
Net advantage to leasing
The net present value of entering into a lease financing arrangement rather than
borrowing the necessary funds and buying the asset.


---
Net advantage to merging
The difference in total post- and pre-merger market value minus the cost of the merger.


---
net asset value
The value of all the holdings of a mutual fund, less the fund's liabilities.


---
Net asset value (NAV)
The value of a fund's investments. For a mutual fund, the net asset value per share
usually represents the fund's market price, subject to a possible sales or redemption charge. For a closed end
fund, the market price may vary significantly from the net asset value.


---
Net assets
The difference between total assets on the one hand and current liabilities and noncapitalized longterm
liabilities on the other hand.


---
Net benefit to leverage factor
A linear approximation of a factor, T*, that enables one to operationalize the
total impact of leverage on firm value in the capital market imperfections view of capital structure.


---
Net book value
The current book value of an asset or liability; that is, its original book value net of any
accounting adjustments such as depreciation.


---
Net Cash after Operations
Cash flow available for debt service—the payment of interest and principal on loans. Generally calculated as cash provided by operating activities before interest
expense.


---
Net cash balance
Beginning cash balance plus cash receipts minus cash disbursements.


---
Net change
This is the difference between a day's last trade and the previous day's last trade.


---
net cost of normal spoilage
the cost of spoiled work less the estimated disposal value of that work


---
Net Domestic Product
GDP minus depreciation.


---
Net errors and omissions
In balance of payments accounting, net errors and omissions record the statistical
discrepancies that arise in gathering balance of payments data.


---
Net Exports
Exports minus imports.


---
Net financing cost
Also called the cost of carry or, simply, carry, the difference between the cost of financing
the purchase of an asset and the asset's cash yield. Positive carry means that the yield earned is greater than
the financing cost; negative carry means that the financing cost exceeds the yield earned.


---
Net float
Sum of disbursement float and collection float.


---
net float
Difference between payment float and availability float.


---
Net income
The company's total earnings, reflecting revenues adjusted for costs of doing business,
depreciation, interest, taxes and other expenses.


---
NET INCOME
The profit a company makes after cost of goods sold, expenses, and taxes are subtracted from net sales.


---
Net income
The last line of the Income Statement; it represents the amount that the company earned during a specified period.


---
Net income
The excess of revenues over expenses, including the impact of income taxes.


---
net income (also called the bottom line, earnings, net earnings, and net
operating earnings)
This key figure equals sales revenue for a period
less all expenses for the period; also, any extraordinary gains and losses
for the period are included in this final profit figure. Everything is taken
into account to arrive at net income, which is popularly called the bottom
line. net income is clearly the single most important number in business
financial reports.


---
Net inventory
The current inventory balance, less allocated or reserved items.


---
Net investment
Gross, or total, investment minus depreciation.


---
Net Investment
Investment spending minus depreciation.


---
Net lease
A lease arrangement under which the lessee is responsible for all property taxes, maintenance
expenses, insurance, and other costs associated with keeping the asset in good working condition.


---
Net National Product
GNP minus depreciation.


---
Net operating losses
Losses that a firm can take advantage of to reduce taxes.


---
Net operating margin
The ratio of net operating income to net sales.


---
Net period
The period of time between the end of the discount period and the date payment is due.


---
Net present value
A discounted cash flow methodology that uses a required rate of
return (usually a firm's cost of capital) to determine the present value of a stream of
future cash flows, resulting in a net positive or negative value.


---
Related to : financial, finance, business, accounting, payroll, inventory, investment, money, inventory control, stock trading, financial advisor, tax advisor, credit.