Definition of Minimum purchases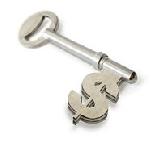 Minimum purchases
For mutual funds, the amount required to open a new account (minimum Initial
Purchase) or to deposit into an existing account (minimum Additional Purchase). These minimums may be
lowered for buyers participating in an automatic purchase plan


---
Related Terms:
An inventory item's budgeted minimum inventory level.


---
Smallest increment of price movement possible in trading a given contract. Also
called point or tick. The zero-beta portfolio with the least risk.


---
Graph of the lowest possible portfolio variance that is attainable for a given
portfolio expected return.


---
The portfolio of risky assets with lowest variance.
Minority interest An outside ownership interest in a subsidiary that is consolidated with the parent for
financial reporting purposes.


---
An hourly wage rate set by the federal government below
which actual hourly wages cannot fall. This rate can be increased by state governments.


---
Items purchased by the company for the purpose of resale.


---
A journal used to record the transactions that result in a credit to accounts payable.


---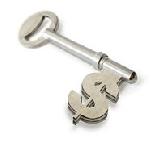 A method for dividing inventory into classifications,
either by transaction volume or cost. Typically, category A includes that 20% of
inventory involving 60% of all costs or transactions, while category B includes
the next 20% of inventory involving 20% of all costs or transactions, and category
C includes the remaining 60% of inventory involving 20% of all costs or
transactions.


---
The price at which a willing buyer and a willing unrelated seller would freely agree to
transact.


---
A dealer's price to sell a security; also called the offer price.


---
The inventory cost-flow assumption that assigns the average
cost of beginning inventory and inventory purchases during a period to cost of goods sold and
ending inventory.


---
The beginning inventory for a period, plus the amount at the end of
the period, divided by two. It is most commonly used in situations in which just
using the period-end inventory yields highly variable results, due to constant and
large changes in the inventory level.


---
Gives the lessee the option to purchase the asset at a price below fair market
value when the lease expires.


---
price expressed in terms of yield to maturity or annual rate of return.


---
This is the quoted bid, or the highest price an investor is willing to pay to buy a security. Practically
speaking, this is the available price at which an investor can sell shares of stock. Related: Ask , offer.


---
Blanket inventory lien
A secured loan that gives the lender a lien against all the borrower's inventories.


---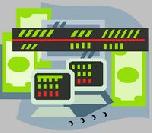 Book inventory
The amount of money invested in inventory, as per a company's
accounting records. It is comprised of the beginning inventory balance, plus the
cost of any receipts, less the cost of sold or scrapped inventory. It may be significantly
different from the actual on-hand inventory, if the two are not periodically
reconciled.


---
Call price
The price, specified at issuance, at which the issuer of a bond may retire part of the bond at a
specified call date.


---
Call price
The price for which a bond can be repaid before maturity under a call provision.


---
Clean price
Bond price excluding accrued interest.


---
Consumer Price Index (CPI)
The CPI, as it is called, measures the prices of consumer goods and services and is a
measure of the pace of U.S. inflation. The U.S.Department of Labor publishes the CPI very month.


---
Consumer Price Index (CPI)
An index calculated by tracking the cost of a typical bundle of consumer goods and services over time. It is commonly used to measure inflation.


---
Conversion parity price
Related:Market conversion price


---
Convertible price
The contractually specified price per share at which a convertible security can be
converted into shares of common stock.


---
Days' sales in inventory ratio
The average number of days' worth of sales that is held in inventory.


---
Delivery price
The price fixed by the Clearing house at which deliveries on futures are in invoiced; also the
price at which the futures contract is settled when deliveries are made.


---
Devaluation A decrease in the spot price of the currency
---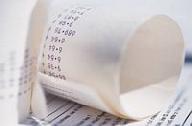 Dirty price
Bond price including accrued interest, i.e., the price paid by the bond buyer.


---
Distribution inventory
inventory intended for shipment to customers, usually
comprised of finished goods and service items.


---
dollar days (of inventory)
a measurement of the value of inventory for the time that inventory is held


---
Dollar price of a bond
Percentage of face value at which a bond is quoted.


---
Effective call price
The strike price in an optional redemption provision plus the accrued interest to the
redemption date.


---
Ending inventory
The dollar value or unit total of goods on hand at the end of an
accounting period.


---
Equilibrium market price of risk
The slope of the capital market line (CML). Since the CML represents the
return offered to compensate for a perceived level of risk, each point on the line is a balanced market
condition, or equilibrium. The slope of the line determines the additional return needed to compensate for a
unit change in risk.


---
Escalating Price Option
A nonqualified stock option that uses a sliding scale for
the option price that changes in concert with a peer group index.


---
Exercise price
The price at which the underlying future or options contract may be bought or sold.


---
Exercise price
The price set for buying an asset (call) or selling an asset (put).
The strike price.


---
Fair market price
Amount at which an asset would change hands between two parties, both having
knowledge of the relevant facts. Also referred to as market price.


---
Fair price
The equilibrium price for futures contracts. Also called the theoretical futures price, which equals
the spot price continuously compounded at the cost of carry rate for some time interval.


---
Fair price provision
See:appraisal rights.


---
Finished goods inventory
Goods that have been completed by the manufacturing
process, or purchased in a complete form, but which have not yet been sold to
customers.


---
Finished goods inventory
Completed inventory items ready for shipment to
customers.


---
First-In, First-Out (FIFO) Inventory Method
The inventory cost-flow assumption that
assigns the earliest inventory acquisition costs to cost of goods sold. The most recent inventory
acquisition costs are assumed to remain in ending inventory.


---
Fixed price basis
An offering of securities at a fixed price.


---
Fixed-price tender offer
A one-time offer to purchase a stated number of shares at a stated fixed price,
usually a premium to the current market price.


---
Flat price (also clean price)
The quoted newspaper price of a bond that does not include accrued interest.
The price paid by purchaser is the full price.


---
Flat price risk
Taking a position either long or short that does not involve spreading.


---
Fluctuation inventory
Excess inventory kept on hand to provide a buffer against
forecasting errors.


---
Full price
Also called dirty price, the price of a bond including accrued interest. Related: flat price.


---
Futures price
The price at which the parties to a futures contract agree to transact on the settlement date.


---
Hedge inventory
Excess inventories kept on hand as a buffer against contingent
events.


---
High price
The highest (intraday) price of a stock over the past 52 weeks, adjusted for any stock splits.


---
In-transit inventory
inventory currently situated between its shipment and delivery
locations.


---
Inactive inventory
Parts with no recent prior or forecasted usage.


---
Inventory
For companies: Raw materials, items available for sale or in the process of being made ready for
sale. They can be individually valued by several different means, including cost or current market value, and
collectively by FIFO, LIFO or other techniques. The lower value of alternatives is usually used to preclude
overstating earnings and assets.
For security firms: securities bought and held by a broker or dealer for resale.


---
Inventory
Goods bought or manufactured for resale but as yet unsold, comprising raw materials, work-in-progress and finished goods.


---
Inventory
The cost of the goods that a company has available for resale.


---
Inventory
Goods that a firm stores in anticipation of its later sale or use as an input.


---
Inventory
The cost of unsold goods that are held for sale in the ordinary course of business or
that will be used or consumed in the production of goods to be sold.


---
Inventory
Those items included categorized as either raw materials, work-inprocess,
or finished goods, and involved in either the creation of products or service
supplies for customers.


---
Inventory adjustment
A transaction used to adjust the book balance of an inventory
record to the amount actually on hand.


---
Inventory Days
The number of days it would take to sell the ending balance in inventory at the
average rate of cost of goods sold per day. Calculated by dividing inventory by cost of goods sold
per day, which is cost of goods sold divided by 365.


---
Inventory diversion
The redirection of parts or finished goods away from their intended
goal.


---
Inventory issue
A transaction used to record the reduction in inventory from a location,
because of its release for processing or transfer to another location.


---
Inventory loan
A secured short-term loan to purchase inventory. The three basic forms are a blanket
inventory lien, a trust receipt, and field warehousing financing.


---
Inventory receipt
The arrival of an inventory delivery from a supplier or other
company location.


---
Inventory returns
inventory returned from a customer for any reason. This receipt
is handled differently from a standard inventory receipt, typically into an inspection
area, from which it may be returned to stock, reworked, or scrapped.


---
inventory shrinkage
A term describing the loss of products from inventory
due to shoplifting by customers, employee theft, damaged and
spoiled products that are thrown away, and errors in recording the purchase
and sale of products. A business should make a physical count and
inspection of its inventory to determine this loss.


---
Inventory Shrinkage
A shortfall between inventory based on actual physical counts and inventory
based on book records. This shortfall may be due to such factors as theft, breakage, loss, or
poor recordkeeping.


---
Inventory turnover
The ratio of annual sales to average inventory which measures the speed that inventory
is produced and sold. Low turnover is an unhealthy sign, indicating excess stocks and/or poor sales.


---
INVENTORY TURNOVER
The number of times a company sold out and replaced its average stock of goods in a year. The formula is:
(Cost of goods sold) / (Average inventory (beginning inventory + ending)/2 )


---
Inventory turnover
The number of times per year that an entire inventory or a
subset thereof is used.


---
Inventory Turnover
Ratio of annual sales to inventory, which shows how many times the inventory of a firm is sold and replaced during an accounting period.


---
inventory turnover ratio
The cost-of-goods-sold expense for a given
period (usually one year) divided by the cost of inventories. The ratio
depends on how long products are held in stock on average before they
are sold. Managers should closely monitor this ratio.


---
Inventory Turnover Ratio
Provides a measure of how often a company's inventory is sold or
"turned over" during a period. It is calculated by dividing the sales
figure for the period by the book value of the inventory at the end of
the period.


---
inventory write-down
Refers to making an entry, usually at the close of a
period, to decrease the cost value of the inventories asset account in
order to recognize the lost value of products that cannot be sold at their
normal markups or will be sold below cost. A business compares the
recorded cost of products held in inventory against the sales value of the
products. Based on the lower-of-cost-or-market rule, an entry is made to
record the inventory write-down as an expense.


---
Invoice price
The price that the buyer of a futures contract must pay the seller when a Treasury Bond is delivered.


---
Just-in-time inventory systems
Systems that schedule materials/inventory to arrive exactly as they are
needed in the production process.


---
Last-In, First-Out (LIFO) Inventory Method
The inventory cost-flow assumption that assigns the most recent inventory acquisition costs to cost of goods sold. The earliest inventory
acquisition costs are assumed to remain in ending inventory.


---
Law of one price
An economic rule stating that a given security must have the same price regardless of the
means by which one goes about creating that security. This implies that if the payoff of a security can be
synthetically created by a package of other securities, the price of the package and the price of the security
whose payoff it replicates must be equal.


---
law of one price
Theory that prices of goods in all countries should be equal when translated to a common currency.


---
Limit price
Maximum price fluctuation
Limitation on asset dispositions A bond covenant that restricts in some way a firm's ability to sell major
assets.


---
Limit price
Maximum price fluctuation


---
Low price
This is the day's lowest price of a security that has changed hands between a buyer and a seller.


---
Low price-earnings ratio effect
The tendency of portfolios of stocks with a low price-earnings ratio to
outperform portfolios consisting of stocks with a high price-earnings ratio.


---
Market conversion price
Also called conversion parity price, the price that an investor effectively pays for
common stock by purchasing a convertible security and then exercising the conversion option. This price is
equal to the market price of the convertible security divided by the conversion ratio.


---
Market price of risk
A measure of the extra return, or risk premium, that investors demand to bear risk. The
reward-to-risk ratio of the market portfolio.


---
Market prices
The amount of money that a willing buyer pays to acquire something from a willing seller,
when a buyer and seller are independent and when such an exchange is motivated by only commercial
consideration.


---
Marketplace price efficiency
The degree to which the prices of assets reflect the available marketplace
information. Marketplace price efficiency is sometimes estimated as the difficulty faced by active
management of earning a greater return than passive management would, after adjusting for the risk
associated with a strategy and the transactions costs associated with implementing a strategy.


---
material price variance
total actual cost of material purchased
minus (actual quantity of material standard
price); it is the amount of money spent below (favorable)
or in excess (unfavorable) of the standard price for the
quantity of materials purchased; it can be calculated based
on the actual quantity of material purchased or the actual
quantity used


---
Materials price variance
The difference between the actual and budgeted cost to
acquire materials, multiplied by the total number of units purchased.


---
Maximum inventory
An inventory item's budgeted maximum inventory level,
comprising its preset safety stock level and planned lot size.


---
Maximum price fluctuation
The maximum amount the contract price can change, up or down, during one
trading session, as fixed by exchange rules in the contract specification. Related: limit price.


---
MERCHANDISE INVENTORY
The value of the products that a retailing or wholesaling company intends to resell for a profit.
In a manufacturing business, inventories would include finished goods, goods in process, raw materials, and parts and components that will go into the end product.


---
Moving average inventory method
An inventory costing methodology that calls for the re-calculation of the average cost of all parts in stock after every purchase.
Therefore, the moving average is the cost of all units subsequent to the latest purchase,
divided by their total cost.


---
negotiated transfer price
an intracompany charge for goods
or services set through a process of negotiation between
the selling and purchasing unit managers


---
Net inventory
The current inventory balance, less allocated or reserved items.


---
Nominal price
price quotations on futures for a period in which no actual trading took place.


---
Obsolete inventory
Parts not used in any current end product.


---
Opening price
The range of prices at which the first bids and offers were made or first transactions were
completed.


---
Optimum selling price
The price at which profit is maximized, which takes into account the cost behaviour of fixed and variable costs and the relationship between price and demand for a product/service.


---
Option price
Also called the option premium, the price paid by the buyer of the options contract for the right
to buy or sell a security at a specified price in the future.


---
Periodic inventory
A physical inventory count taken on a repetitive basis.


---
Periodic inventory system
An inventory system in which the balance in the inventory account is adjusted for the units sold only at the end of the period.


---
Perpetual inventory
A system that continually tracks all additions to and deletions
from inventory, resulting in more accurate inventory records and a running total for
the cost of goods sold in each period.


---
Related to : financial, finance, business, accounting, payroll, inventory, investment, money, inventory control, stock trading, financial advisor, tax advisor, credit.