Definition of Lean production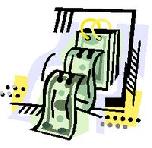 Lean production
The technique of stripping all non-value-added activities from
the production process, thereby using the minimum possible amount of resources
to accomplish manufacturing goals.


---
Related Terms:
An auditor's opinion reflecting an unqualified acceptance of a company's financial statements.


---
Bond price excluding accrued interest.


---
The quoted newspaper price of a bond that does not include accrued interest.
The price paid by purchaser is the full price.


---
A method of nonrecourse asset-based financing in which a specified
percentage of revenue realized from the sale of the project's output is used to pay debt service.


---
An agreement by the loan purchaser to allow the monthly loan quota to be
delivered in batches.


---
A depreciation method that relates a machine's depreciation to the number of units it makes each
accounting period. The method requires that someone record the machine's output each year.


---
A general term referring to period costs, such as selling, administration and financial expenses.


---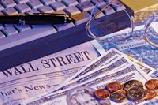 A general term referring to indirect costs.


---
a process costing document that
details all operating and cost information, shows the computation
of cost per equivalent unit, and indicates cost assignment
to goods produced during the period


---
an estimate of the number
of units to produce at one time that minimizes the total
costs of setting up production runs and carrying inventory


---
an approximation of the number of whole units of output that could have been
produced during a period from the actual effort expended
during that period; used in process costing systems to assign
costs to production


---
The difference between the actual and budgeted proportions
of product resulting from a production process, multiplied by the standard unit cost.


---
An equation determining aggregate output as a function of aggregate inputs such as labor and capital.


---
A flexible exchange rate system in which the government does not intervene.


---
A resource used to produce a good or service. The main macroeconomic factors of production are capital and labor.


---
Process flow production
A production configuration in which products are continually
manufactured with minimal pauses or queuing.


---
Related to : financial, finance, business, accounting, payroll, inventory, investment, money, inventory control, stock trading, financial advisor, tax advisor, credit.