Definition of Lead manager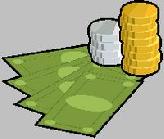 Lead manager
The commercial or investment bank with the primary responsibility for organizing syndicated
bank credit or bond issue. The lead manager recruits additional lending or underwriting banks, negotiates
terms of the issue with the issuer, and assesses market conditions.


---
Related Terms:
A bank that ranks just below a lead manager in a syndicated Eurocredit or international bond
issue. Comanagers may assist the lead manger bank in the pricing and issue of the instrument.


---
An international equity placement where the offering is split into two
tranches - domestic and foreign - and each tranche is handled by a separate lead manager.


---
A top-down manager who infers the phases of the business cycle and allocates
assets accordingly.


---
A money manager who seeks to buy stocks that are typically selling at relatively high P/E
ratios due to high earnings growth, with the expectation of continued high or higher earnings growth.


---
Also called a portfolio manager and money manager, the individual who manages a
portfolio of investments.


---
Payment of a financial obligation earlier than is expected or required.


---
Economic series that tend to rise or fall in advance of the rest of the economy.


---

Decisions concerning the operation of the firm, such as the choice of firm size, firm
growth rates, and employee compensation.


---
Related: Investment manager.


---
Related: Investment manager


---
A manager who seeks to buy stocks that are at a discount to their "fair value" and sell them at
or in excess of that value. Often a value stock is one with a low price to book value ratio.


---
a plan to achieve the position in a
competitive environment of being the low cost producer of
a product or provider of a service; it provides one method
of avoiding competition


---
see cycle time


---
A variable that reaches a turning point (a peak or a trough) before the economy reaches a turning point.


---
Related to : financial, finance, business, accounting, payroll, inventory, investment, money, inventory control, stock trading, financial advisor, tax advisor, credit.