Definition of Keynesianism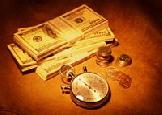 Keynesianism
The school of macroeconomic thought based on the ideas of John Maynard Keynes as published in his 1936 book The General Theory of Employment, Interest, and Money. A Keynesian believes the economy is inherently unstable and requires active government intervention to achieve stability.


---
Related Terms:
The school of macroeconomic thought prior to the rise of keynesianism.


---
The study of the determination of economic aggregates such as total output and the price level.


---
Economists who, like classical economists, believe that wages and prices are sufficiently flexible to solve the unemployment problem without help from government policy.


---
Rule in bankruptcy proceedings whereby senior creditors are required to be paid in full
before junior creditors receive any payment.


---
The accumulated coupon Interest earned but not yet paid to the seller of a bond by the
buyer (unless the bond is in default).


---
The amount of Interest accumulated on a debt security between
Interest paying dates


---
The amount of Interest owing but not paid.


---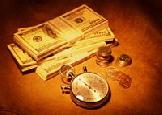 A market in which there is much trading.


---
A strategy that uses available information and forecasting techniques to seek a
better performance than a portfolio that is simply diversified broadly. Related: passive portfolio strategy


---
A method of budgeting that develops budgets based on expected activities and cost drivers – see also activity-based costing.


---
planning approach applying activity drivers to estimate the levels and costs of activities necessary to provide the budgeted quantity and
quality of production


---
A method of costing that uses cost pools to accumulate the cost of significant business activities and then assigns the costs from the cost pools to products or services based on cost drivers.


---
A relatively new method advocated for the
allocation of indirect costs. The key idea is to classify indirect costs,
many of which are fixed in amount for a period of time, into separate
activities and to develop a measure for each activity called a cost driver.
The products or other functions in the business that benefit from the
activity are allocated shares of the total indirect cost for the period based
on their usage as measured by the cost driver.


---
a process using multiple cost drivers to predict and allocate costs to products and services;
an accounting system collecting financial and operational
data on the basis of the underlying nature and extent
of business activities; an accounting information and
costing system that identifies the various activities performed
in an organization, collects costs on the basis of
the underlying nature and extent of those activities, and
assigns costs to products and services based on consumption
of those activities by the products and services


---
A cost allocation system that compiles costs and assigns
them to activities based on relevant activity drivers. The cost of these activities can
then be charged to products or customers to arrive at a much more relevant allocation
of costs than was previously the case.


---
activity-based management (ABM)
a discipline that focuses on the activities incurred during the production/performance process as the way to improve the value received
by a customer and the resulting profit achieved by providing
this value


---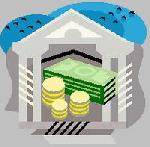 Agency theory
The analysis of principal-agent relationships, wherein one person, an agent, acts on behalf of
anther person, a principal.


---
Amortizing interest rate swap
Swap in which the principal or national amount rises (falls) as Interest rates
rise (decline).


---
Arbitrage Pricing Theory (APT)
An alternative model to the capital asset pricing model developed by
Stephen Ross and based purely on arbitrage arguments.


---
Asset-based financing
Methods of financing in which lenders and equity investors look principally to the
cash flow from a particular asset or set of assets for a return on, and the return of, their financing.


---
Asset-Based Financing
Loans granted usually by a financial institution where the asset being financed constitutes the sole security given to the lender.


---
At-the-money
An option is at-the-Money if the strike price of the option is equal to the market price of the
underlying security. For example, if xyz stock is trading at 54, then the xyz 54 option is at-the-Money.


---
attribute-based costing (ABC II)
an extension of activitybased costing using cost-benefit analysis (based on increased customer utility) to choose the product attribute
enhancements that the company wants to integrate into a product


---
Base interest rate
Related: Benchmark Interest rate.


---
Benchmark interest rate
Also called the base Interest rate, it is the minimum Interest rate investors will
demand for investing in a non-Treasury security. It is also tied to the yield to maturity offered on a
comparable-maturity Treasury security that was most recently issued ("on-the-run").


---
Best-interests-of-creditors test
The requirement that a claim holder voting against a plan of reorganization
must receive at least as much as he would have if the debtor were liquidated.


---
Book
A banker or trader's positions.


---
Book
cash A firm's cash balance as reported in its financial statements. Also called ledger cash.


---
Book-entry securities
The Treasury and federal agencies are moving to a book-entry system in which securities are not represented by engraved pieces of paper but are maintained in computerized records at the
Fed in the names of member banks, which in turn keep records of the securities they own as well as those they
are holding for customers. In the case of other securities where a book-entry has developed, engraved
securities do exist somewhere in quite a few cases. These securities do not move from holder to holder but are
usually kept in a central clearinghouse or by another agent.


---
Book Income
Pretax income reported on the income statement.


---
Book inventory
The amount of Money invested in inventory, as per a company's
accounting records. It is comprised of the beginning inventory balance, plus the
cost of any receipts, less the cost of sold or scrapped inventory. It may be significantly
different from the actual on-hand inventory, if the two are not periodically
reconciled.


---
Book profit
The cumulative book income plus any gain or loss on disposition of the assets on termination of the SAT.


---
book rate of return
Accounting income divided by book value.
Also called accounting rate of return.


---
Book Returns
book yield is the investment income earned in a year on a portfolio of assets purchased over a number of years and at different Interest rates, divided by the book value of those assets.


---
Book runner
The managing underwriter for a new issue. The book runner maintains the book of securities sold.


---
Book value
A company's book value is its total assets minus intangible assets and liabilities, such as debt. A
company's book value might be more or less than its market value.


---
BOOK VALUE
An asset's cost basis minus accumulated depreciation.


---
Book Value
The value of an asset as carried on the balance sheet of a
company. In reference to the value of a company, it is the net worth
(equity) of the company.


---
Book value
An asset's original cost, less any depreciation that has been subsequently incurred.


---
book value
Net worth of the firm's assets or liabilities according
to the balance sheet.


---
book value and book value per share
Generally speaking, these terms
refer to the balance sheet value of an asset (or less often of a liability) or
the balance sheet value of owners' equity per share. Either term emphasizes
that the amount recorded in the accounts or on the books of a business
is the value being used. The total of the amounts reported for
owners' equity in its balance sheet is divided by the number of stock
shares of a corporation to determine the book value per share of its capital
stock.


---
BOOK VALUE OF COMMON STOCK
The theoretical amount per share that each stockholder would receive if a company's assets were sold on the balance sheet's date. book value equals:
(Stockholders' equity) / (Common stock shares outstanding)


---
Book value per share
The ratio of stockholder equity to the average number of common shares. book value
per share should not be thought of as an indicator of economic worth, since it reflects accounting valuation
(and not necessarily market valuation).


---
Book Value per Share
The book value of a company divided by the number of shares
outstanding


---
Bubble theory
Security prices sometimes move wildly above their true values.


---
Call money rate
Also called the broker loan rate , the Interest rate that banks charge brokers to finance
margin loans to investors. The broker charges the investor the call Money rate plus a service charge.


---
Capitalized interest
Interest that is not immediately expensed, but rather is considered as an asset and is then
amortized through the income statement over time.


---
Capitalized Interest
Interest incurred during the construction period on monies invested in
assets under construction that is added to the cost of the assets.


---
Cash flow after interest and taxes
Net income plus depreciation.


---
Closed Economy
An economy in which imports and exports are very small relative to GDP and so are ignored in macroeconomic analysis. Contrast with open economy.


---
Compound interest
Interest paid on previously earned Interest as well as on the principal.


---
Compound Interest
Interest paid on principal and on Interest earned in previous
periods


---
compound interest
a method of determining Interest in which Interest that was earned in prior periods is added to the original investment so that, in each successive period, Interest is earned on both principal and Interest


---
compound interest
Interest earned on Interest.


---
Compound Interest
Interest earned on an investment at periodic intervals and added to principal and previous Interest earned. Each time new Interest earned is calculated it is on a combined total of principal and previous Interest earned. Essentially, Interest is paid on top of Interest.


---
Country risk General
Level of political and economic uncertainty in a country affecting the value of loans or
investments in that country.


---
Covered interest arbitrage
A portfolio manager invests dollars in an instrument denominated in a foreign
currency and hedges his resulting foreign exchange risk by selling the proceeds of the investment forward for
dollars.


---
Cyclical Unemployment
UnEmployment that increases when the economy enters a recession and decreases when the economy enters a boom.


---
Daily Interest Accumulation
Account in which Interest is accrued daily and credited to the account at the end of a specified time.


---
earnings before interest and income tax (EBIT)
A measure of profit that
equals sales revenue for the period minus cost-of-goods-sold expense
and all operating expenses—but before deducting Interest and income
tax expenses. It is a measure of the operating profit of a business before
considering the cost of its debt capital and income tax.


---
Earnings before interest and taxes (EBIT)
A financial measure defined as revenues less cost of goods sold
and selling, General, and administrative expenses. In other words, operating and non-operating profit before
the deduction of Interest and income taxes.


---
Earnings before interest and taxes (EBIT)
The operating profit before deducting Interest and tax.


---
Earnings before interest, taxes, depreciation and amortization (EBITDA)
The operating profit before deducting Interest, tax, depreciation and amortization.


---
Earnings Before Interest, Taxes, Depreciation, and Amortization (EBITDA)
An earningsbased measure that, for many, serves as a surrogate for cash flow. Actually consists of working
capital provided by operations before Interest and taxes.


---
Earnings surprises
Positive or negative differences from the consensus forecast of earnings by institutions
such as First Call or IBES. Negative earnings surprises Generally have a greater adverse affect on stock prices
than the reciprocal positive earnings surprise on stock prices.


---
Effective annual interest rate
An annual measure of the time value of Money that fully reflects the effects of
compounding.


---
effective annual interest rate
Interest rate that is annualized using compound Interest.


---
Effective Interest Rate
The rate of Interest actually earned on an investment. It is
calculated as the ratio of the total amount of Interest actually
earned for one year divided by the amount of the principal.


---
enterprise resource planning (ERP) system
a packaged software program that allows a company to
(1) automate and integrate the majority of its business processes,
(2) share common data and practices across the entire enterprise, and
(3) produce and access information in a realtime environment


---
Enterprise resource planning system
A computer system used to manage all company
resources in the receipt, completion, and delivery of customer orders.


---
Equilibrium rate of interest
The Interest rate that clears the market. Also called the market-clearing Interest
rate.


---
Equity-based insurance
Life insurance or annuity product in which the cash value and benefit level fluctuate according to the performance of an equity portfolio.


---
expectations theory of exchange rates
Theory that expected spot exchange rate equals the forward rate.


---
Federal Unemployment Tax Act (FUTA)
A federal Act requiring employers to pay a tax on the wages paid to their employees, which is then used to create a
pool of funds to be used for unEmployment benefits.


---
Fiat Money
Fiat Money is paper currency made legal tender by law or fiat. It is not backed by gold or silver and is not necessarily redeemable in coin. This practice has had widespread use for about the last 70 years. If governments produce too much of it, there is a loss of confidence. Even so, governments print it routinely when they need it. The value of fiat Money is dependent upon the performance of the economy of the country which issued it. Canada's currency falls into this category.


---
Fixed Interest Rate
A rate that does not fluctuate with General market conditions.


---
Floating Interest Rate
A rate that fluctuates with General market condition.


---
Forward interest rate
Interest rate fixed today on a loan to be made at some future date.


---
fractional interest discount
the combined discounts for lack of control and marketability. g the constant growth rate in cash flows or net income used in the ADF, Gordon model, or present value factor.


---
Frictional Unemployment
UnEmployment associated with people changing jobs or quitting to search for new jobs.


---
Full Employment
The level of Employment corresponding to the natural rate of unEmployment.


---
Full-Employment Output
The level of output produced by the economy when operating at the natural rate of unEmployment.


---
General Agreement
on Tariffs and Trade (GATT) a treaty
among many nations setting standards for tariffs and trade
for signees


---
GENERAL-AND-ADMINISTRATIVE EXPENSES
What was spent to run the non-sales and non-manufacturing part of a company, such as office salaries and Interest paid on loans.


---
General cash offer
A public offering made to investors at large.


---
general cash offer
Sale of securities open to all investors by an already-public company.


---
General ledger
A book that contains all the accounts of the company and the balances of those accounts.


---
General ledger
The master set of accounts that summarizes all transactions occurring
within a company. There may be a subsidiary set of ledgers that summarizes into the
General ledger.


---
General obligation bonds
Municipal securities secured by the issuer's pledge of its full faith, credit, and
taxing power.


---
General partner
A partner who has unlimited liability for the obligations of the partnership.


---
General partnership
A partnership in which all partners are General partners.


---
Generally Accepted Accounting Principals (GAAP)
A technical accounting term that encompasses the
conventions, rules, and procedures necessary to define accepted accounting practice at a particular time.


---
Generally accepted accounting principles
The rules that accountants follow when processing accounting transactions and creating financial reports. The rules are primarily
derived from regulations promulgated by the various branches of the AICPA Council.


---
generally accepted accounting principles (GAAP)
This important term
refers to the body of authoritative rules for measuring profit and preparing
financial statements that are included in financial reports by a business
to its outside shareowners and lenders. The development of these
guidelines has been evolving for more than 70 years. Congress passed a
law in 1934 that bestowed primary jurisdiction over financial reporting
by publicly owned businesses to the Securities and Exchange Commission
(SEC). But the SEC has largely left the development of GAAP to the
private sector. Presently, the Financial Accounting Standards Board is
the primary (but not the only) authoritative body that makes pronouncements
on GAAP. One caution: GAAP are like a movable feast. New rules
are issued fairly frequently, old rules are amended from time to time,
and some rules established years ago are discarded on occasion. Professional
accountants have a heck of time keeping up with GAAP, that's for
sure. Also, new GAAP rules sometimes have the effect of closing the barn
door after the horse has left. Accounting abuses occur, and only then,
after the damage has been done, are new rules issued to prevent such
abuses in the future.


---
generally accepted accounting principles (GAAP)
Procedures for preparing financial statements.


---
Generally Accepted Accounting Principles (GAAP)
A common set of standards and procedures
for the preparation of General-purpose financial statements that either have been established
by an authoritative accounting rule-making body, such as the Financial Accounting
Standards Board (FASB), or over time have become accepted practice because of their universal
application.


---
Generally Accepted Accounting Principles (GAAP)
GAAP is the term used to describe the underlying rules basis on which financial statements are normally prepared. This is codified in the Handbook of The Canadian Institute of Chartered Accountants.


---
global economy
an economy characterized by the international
trade of goods and services, the international movement
of labor, and the international flows of capital and information


---
Government bond
See: government securities.


---
Government National Mortgage Association (Ginnie Mae)
A wholly owned U.S. government corporation
within the Department of Housing & Urban Development. Ginnie Mae guarantees the timely payment of
principal and Interest on securities issued by approved servicers that are collateralized by FHA-issued, VAguaranteed,
or Farmers Home Administration (FmHA)-guaranteed mortgages.


---
Government securities
Negotiable U.S. Treasury securities.


---
Government sponsored enterprises
Privately owned, publicly chartered entities, such as the Student Loan
Marketing Association, created by Congress to reduce the cost of capital for certain borrowing sectors of the
economy including farmers, homeowners, and students.


---
Related to : financial, finance, business, accounting, payroll, inventory, investment, money, inventory control, stock trading, financial advisor, tax advisor, credit.