Definition of Indenture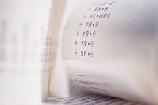 Indenture
Agreement between lender and borrower which details specific terms of the bond issuance.
Specifies legal obligations of bond issuer and rights of bondholders.


---
Related Terms:
The contract that sets forth the promises of a corporate bond issuer and the rights of
investors.


---
A bond indenture restriction that permits additional borrowing on if the ratio of assets to
debt does not fall below a specified minimum.


---
A contractual provision in a bond indenture. A positive covenant requires certain actions, and
a negative covenant limits certain actions.


---
Provisions in a bond indenture or preferred stock agreement that require the bond or preferred
stock issuer to take certain specified actions (affirmative covenants) or to refrain from taking certain specified
actions (negative covenants).


---
indenture.


---
Failure to make timely payment of interest or principal on a debt security or to otherwise comply
with the provisions of a bond indenture.


---
The deposit of cash and permitted securities, as specified in the bond indenture, into an
irrevocable trust sufficient to enable the issuer to discharge fully its obligations under the bond indenture.


---

Not permitted, under the terms of indenture, to be redeemed.


---
Not permitted, under the terms of indenture, to be refundable.


---
Provision of a bond indenture that governs the issuer's ability to call the
bonds for redemption prior to their scheduled maturity date.


---
A part of the indenture or loan agreement that limits certain actions a company takes
during the term of the loan to protect the lender's interests.


---
Eligible for redemption under the terms of the indenture.


---
Eligible for refunding under the terms of indenture.


---
Bond that may be issued in several series under the same indenture.


---
A condition included in some corporate bond indentures that requires the issuer to
retire a specified portion of debt each year. Any principal due at maturity is called the balloon maturity.


---
Subordination clause
A provision in a bond indenture that restricts the issuer's future borrowing by
subordinating the new lender's claims on the firm to those of the existing bond holders.


---
Related to : financial, finance, business, accounting, payroll, inventory, investment, money, inventory control, stock trading, financial advisor, tax advisor, credit.