Definition of Indemnity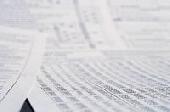 Indemnity
A type of contract in which the amount of the benefit to be paid is based on the actual amount of financial loss determined at the time of the loss - for example, hospital expense insurance.


---
Related Terms:
Coverage against accidental death usually payable in addition to base amount of coverage.


---
Provides additional financial security should an insured person be dismembered or lose the use of a limb as the result of an accident.


---
expenses that have to be recorded in order for the financial statements to be accurate. Accrued expenses usually do not involve the receipt of an invoice from the company providing the goods or services.


---
The account that records the short-term, noninterest-
bearing liabilities of a business that accumulate over time, such
as vacation pay owed to employees. This liability is different than
accounts payable, which is the liability account for bills that have been
received by a business from purchases on credit.


---
An approximate measure of the liability of a plan in the event of a
termination at the date the calculation is performed. Related: projected benefit obligation.


---
A method of budgeting that develops budgets based on expected activities and cost drivers – see also activity-based costing.


---
planning approach applying activity drivers to estimate the levels and costs of activities necessary to provide the budgeted quantity and
quality of production


---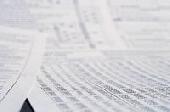 A method of costing that uses cost pools to accumulate the cost of significant business activities and then assigns the costs from the cost pools to products or services based on cost drivers.


---
A relatively new method advocated for the
allocation of indirect costs. The key idea is to classify indirect costs,
many of which are fixed in amount for a period of time, into separate
activities and to develop a measure for each activity called a cost driver.
The products or other functions in the business that benefit from the
activity are allocated shares of the total indirect cost for the period based
on their usage as measured by the cost driver.


---
a process using multiple cost drivers to predict and allocate costs to products and services;
an accounting system collecting financial and operational
data on the basis of the underlying nature and extent
of business activities; an accounting information and
costing system that identifies the various activities performed
in an organization, collects costs on the basis of
the underlying nature and extent of those activities, and
assigns costs to products and services based on consumption
of those activities by the products and services


---
A cost allocation system that compiles costs and assigns
them to activities based on relevant activity drivers. The cost of these activities can
then be charged to products or customers to arrive at a much more relevant allocation
of costs than was previously the case.


---
a discipline that focuses on the activities incurred during the production/performance process as the way to improve the value received
by a customer and the resulting profit achieved by providing
this value


---
The actual expenditure made to acquire an asset, which includes the supplierinvoiced
expense, plus the costs to deliver and set up the asset.


---
a valuation method that uses actual direct
material, direct labor, and overhead charges in determining
the cost of Work in Process Inventory


---
The physical commodity underlying a futures contract. Cash commodity, physical.


---
Additional paid-in capital
amounts in excess of the par value or stated value that have been paid by the public to acquire stock in the company; synonymous with capital in excess of par.


---

Additional paid-in capital
Any payment received from investors for stock that exceeds
the par value of the stock.


---
additional paid-in capital
Difference between issue price and par value of stock. Also called capital surplus.


---
Amortization (Credit Insurance)
Refers to the reduction of debt by regular payments of interest and principal in order to pay off a loan by maturity.


---
Annual fund operating expenses
For investment companies, the management fee and "other expenses,"
including the expenses for maintaining shareholder records, providing shareholders with financial statements,
and providing custodial and accounting services. For 12b-1 funds, selling and marketing costs are included.


---
Asset-based financing
Methods of financing in which lenders and equity investors look principally to the
cash flow from a particular asset or set of assets for a return on, and the return of, their financing.


---
Asset-Based Financing
Loans granted usually by a financial institution where the asset being financed constitutes the sole security given to the lender.


---
attribute-based costing (ABC II)
an extension of activitybased costing using cost-benefit analysis (based on increased customer utility) to choose the product attribute
enhancements that the company wants to integrate into a product


---
Automatic Benefits Payment
Automatic payment of moneys derived from a benefit.


---
Base probability of loss
The probability of not achieving a portfolio expected return.


---
Beneficiary (Credit Insurance)
The person or party designated to receive proceeds entitled by a benefit. Payment of a benefit is triggered by an event. In the case of credit insurance, the beneficiary will always be the creditor.


---
Benefit
An instruction that pays a cash amount upon the occurrence of a specific event.


---
Benefit Ratio Method
The proportion of unemployment benefits paid to a company's
former employees during the measurement period, divided by the total
payroll during the period. This calculation is used by states to determine the unemployment
contribution rate to charge employers.


---
Benefit Value
The amount of cash payable on a benefit.


---
Benefit Wage Ratio Method
The proportion of total taxable wages for laid off
employees during the measurement period divided by the total payroll during
the period. This calculation is used by states to determine the unemployment
contribution rate to charge employers.


---
benefits-provided ranking
a listing of service departments in an order that begins with the one providing the most service
to all other corporate areas; the ranking ends with the
service department providing service primarily to revenueproducing
areas


---
Borrower (Credit Insurance)
A consumer who borrows money from a lender.


---
Break-even time
Related: Premium payback period.


---
Bullet contract
A guaranteed investment contract purchased with a single (one-shot) premium. Related:
Window contract.


---
cafeteria plan a "menu" of fringe benefit options that include
cash or nontaxable benefits


---
Canadian Deposit Insurance Corporation
Better known as CDIC, this is an organization which insures qualifying deposits and GICs at savings institutions, mainly banks and trust companys, which belong to the CDIC for amounts up to $60,000 and for terms of up to five years. Many types of deposits are not insured, such as mortgage-backed deposits, annuities of duration of more than five years, and mutual funds.


---
Canadian Life and Health Insurance Association (CLHIA)
An association of most of the life and health insurance companies in Canada that conducts research and compiles information about the life and health insurance industry in Canada.


---
Capital loss
The difference between the net cost of a security and the net sale price, if that security is sold at a loss.


---
capital loss
The negative difference between the adjusted cost base of an investment held as a capital property and the proceeds of disposition you receive when you sell it. When you sell such an investment for less than you paid, you incur a capital loss.


---
Cash flow time-line
Line depicting the operating activities and cash flows for a firm over a particular period.


---
Cash settlement contracts
Futures contracts, such as stock index futures, that settle for cash, not involving
the delivery of the underlying.


---
Changes in Financial Position
Sources of funds internally provided from operations that alter a company's
cash flow position: depreciation, deferred taxes, other sources, and capital expenditures.


---
chief financial officer (CFO)
Officer who oversees the treasurer and controller and sets overall financial strategy.


---
Child Insurance Rider (CIR)
insurance or insurability provided on current or future children of insured.


---
Co-insurance
In medical insurance, the insured person and the insurer sometimes share the cost of services under a policy in a specified ratio, for example 80% by the insurer and 20% by the insured. By this means, the cost of coverage to the insured is reduced.


---
Coinsurance effect
Refers to the fact that the merger of two firms decreases the probability of default on
either firm's debt.


---
Commercial Business Loan (Credit Insurance)
An agreement between a creditor and a borrower, where the creditor has loaned an amount to the borrower for business purposes.


---
Completed-Contract Method
A contract accounting method that recognizes contract revenue
only when the contract is completed. All contract costs are accumulated and reported as expense
when the contract revenue is recognized.


---
Conditional sales contracts
Similar to equipment trust certificates except that the lender is either the
equipment manufacturer or a bank or finance company to whom the manufacturer has sold the conditional
sales contract.


---
continuous loss
any reduction in units that occurs uniformly
throughout a production process


---
Contract
A term of reference describing a unit of trading for a financial or commodity future. Also, the actual
bilateral agreement between the buyer and seller of a transaction as defined by an exchange.


---
Contract
A formal written statement of the rights and obligations of each party to a transaction.


---
Contract Accounting
Method of accounting for sales or service agreements where completion
requires an extended period.


---
contract manufacturer
an external party that has been granted an outsourcing contract to produce a part or component for an entity


---
Contract month
The month in which futures contracts may be satisfied by making or accepting a delivery.
Also called value managers, those who assemble portfolios with relatively lower betas, lower price-book and
P/E ratios and higher dividend yields, seeing value where others do not.


---
contract vendor
an external party that has been granted an
outsourcing contract to provide a service activity for an entity


---
Contract Work Hours and Safety Standards Act
A federal Act requiring federal contractors to pay overtime for hours worked exceeding 40 per week.


---
Corporate financial management
The application of financial principals within a corporation to create and
maintain value through decision making and proper resource management.


---
Corporate financial planning
financial planning conducted by a firm that encompasses preparation of both
long- and short-term financial plans.


---
Cost-Benefit Analysis
The calculation and comparison of the costs and benefits of a policy or project.


---
cost-benefit analysis the analytical process of comparing the
relative costs and benefits that result from a specific course
of action (such as providing information or investing in a
project)


---
Cost-benefit ratio
The net present value of an investment divided by the investment's initial cost. Also called
the profitability index.


---
Cost of Insurance
The cost of insuring a particular individual under the policy. It is based on the amount of coverage, as well as the underwriting class, age, sex and tobacco consumption of that individual.


---
cost-plus contract
a contract in which the customer agrees
to reimburse the producer for the cost of the job plus a
specified profit margin over cost


---
costs of financial distress
Costs arising from bankruptcy or distorted business decisions before bankruptcy.


---
Country financial risk
The ability of the national economy to generate enough foreign exchange to meet
payments of interest and principal on its foreign debt.


---
Credit Loss
A loan receivable that has proven uncollectible and is written off.


---
Creditor (Credit Insurance)
A lender or lending institution that offers financing and loans to a borrower, for the purpose of acquiring a commodity.


---
Critical Illness Insurance
Coverage that provides a lump-sum payment should you be diagnosed with a critical illness and survive a pre-determined period of time. There are no restrictions on how you use your benefit.


---
Critical Illness Insurance (Credit Insurance)
Coverage that provides a lump-sum payment should you become seriously ill with a specified illness. The payment is made to your creditors to pay off your debt owing.


---
Current Income Tax Expense
That portion of the total income tax provision that is based on
taxable income.


---
cycle time
the time between the placement of an order to
the time the goods arrive for usage or are produced by
the company; it is equal to value-added time plus nonvalue-
added time


---
Dead Peasants Insurance
Also known as "Dead Janitors insurance", this is the practice, where allowed, in several U.S. states, of numerous well known large American Corporations taking out corporate owned life insurance policies on millions of their regular employees, often without the knowledge or consent of those employees. Corporations profiting from the deaths of their employees [and sometimes ex-employees] have attracted adverse publicity because ultimate death benefits are seldom, even partially passed down to surviving families.


---
Death Benefit
amount paid on death of an insured.


---
Debt (Credit Insurance)
Money, goods or services that someone is obligated to pay someone else in accordance with an expressed or implied agreement. Debt may or may not be secured.


---
Deferred Income Tax Expense
That portion of the total income tax provision that is the result
of current-period originations and reversals of temporary differences.


---
Defined benefit plan
A pension plan in which the sponsor agrees to make specified dollar payments to
qualifying employees. The pension obligations are effectively the debt obligation of the plan sponsor.
Related: defined contribution plan


---
Defined Benefit Plan
A pension plan that pays out a predetermined dollar
amount to participants, based on a set of rules that typically combine the number
of years of employment and wages paid over the time period when each
employee worked for the company.


---
Depreciation expense
An expense account that represents the portion of the cost of an asset that is being charged to expense during the current period.


---
Disability Insurance
insurance that pays you an ongoing income if you become disabled and are unable to pursue employment or business activities. There are limits to how much you can receive based on your pre-disability earnings. Rates will vary based on occupational duties and length of time in a particular industry. This kind of coverage has a waiting period before you can begin collecting benefits, usually 30, 60 or 90 days. The benefit paying period also varies from 2 years to age 65. A short waiting period will cost more that a longer waiting period. As well, a long benefit paying period will cost more than a short benefit paying period.


---
Disability Insurance (Credit Insurance)
Group insurance designed to cover monthly obligations due to a borrower being unable to work due to sickness or injury.


---
discrete loss
a reduction in units that occurs at a specific
point in a production process


---
Dupont system of financial control
Highlights the fact that return on assets (ROA) can be expressed in terms
of the profit margin and asset turnover.


---
employee time sheet
a source document that indicates, for each employee, what jobs were worked on during the day and for what amount of time


---
Equity-based insurance
Life insurance or annuity product in which the cash value and benefit level fluctuate according to the performance of an equity portfolio.


---
Equivalent annual benefit
The equivalent annual annuity for the net present value of an investment project.


---
Errors and Omissions Insurance
insurance coverage purchased by the agent/broker which provides protection against loss incurred by a client because of some negligent act, error, oversight, or omission by the agent/broker.


---
Expense
The reduction in value of an asset as it is used for current company operations.


---
Expense ratio
The percentage of the assets that were spent to run a mutual fund (as of the last annual
statement). This includes expenses such as management and advisory fees, overhead costs and 12b-1
(distribution and advertising ) fees. The expense ratio does not include brokerage costs for trading the
portfolio, although these are reported as a percentage of assets to the SEC by the funds in a Statement of
Additional Information (SAI). the SAI is available to shareholders on request. Neither the expense ratio or the
SAI includes the transaction costs of spreads, normally incurred in unlisted securities and foreign stocks.
These two costs can add significantly to the reported expenses of a fund. The expense ratio is often termed an
Operating expense Ratio (OER).


---
Expensed
Charged to an expense account, fully reducing reported profit of that year, as is appropriate for
expenditures for items with useful lives under one year.


---
Expenses
The costs incurred in buying, making or producing goods and services.


---
Expenses
Costs involved in running the company.


---
Export Credit Insurance
The granting of insurance to cover the commercial and political risks of selling in foreign markets.


---
External Financial Statements
Corporate financial statements that have been reported on by an external independent accountant.


---
Extraordinary Gain or Loss
Gains and losses that are judged to be both unusual and nonrecurring.


---
extraordinary gains and losses
No pun intended, but these types of gains
and losses are extraordinarily important to understand. These are nonrecurring,
onetime, unusual, nonoperating gains or losses that are
recorded by a business during the period. The amount of each of these
gains or losses, net of the income tax effect, is reported separately in the
income statement. Net income is reported before and after these gains
and losses. These gains and losses should not be recorded very often, but
in fact many businesses record them every other year or so, causing
much consternation to investors. In addition to evaluating the regular
stream of sales and expenses that produce operating profit, investors
also have to factor into their profit performance analysis the perturbations
of these irregular gains and losses reported by a business.


---
Federal Deposit Insurance Corporation (FDIC)
A federal institution that insures bank deposits.


---
Federal Insurance Contributions Act of 1935 (FICA)
A federal Act authorizing the government to collect Social Security and Medicare payroll taxes.


---
Financial accounting
The production of financial statements, primarily for those interested parties who are external to the business.


---
financial accounting
a discipline in which historical, monetary
transactions are analyzed and recorded for use in the
preparation of the financial statements (balance sheet, income
statement, statement of owners'/stockholders' equity,
and statement of cash flows); it focuses primarily on the
needs of external users (stockholders, creditors, and regulatory
agencies)


---
Related to : financial, finance, business, accounting, payroll, inventory, investment, money, inventory control, stock trading, financial advisor, tax advisor, credit.