Definition of Contract month

Contract month
The month in which futures contracts may be satisfied by making or accepting a delivery.
Also called value managers, those who assemble portfolios with relatively lower betas, lower price-book and
P/E ratios and higher dividend yields, seeing value where others do not.


---
Related Terms:
A guaranteed investment contract purchased with a single (one-shot) premium. Related:
Window contract.


---
Futures contracts, such as stock index futures, that settle for cash, not involving
the delivery of the underlying.


---
Similar to equipment trust certificates except that the lender is either the
equipment manufacturer or a bank or finance company to whom the manufacturer has sold the conditional
sales contract.


---
A term of reference describing a unit of trading for a financial or commodity future. Also, the actual
bilateral agreement between the buyer and seller of a transaction as defined by an exchange.


---
A guaranteed investment contract where the credit rating is tied to some variable
("floating") interest rate benchmark, such as a specific-maturity Treasury yield.


---
A cash market transaction in which delivery of the commodity is deferred until after the
contract has been made. It is not standardized and is not traded on organized exchanges. Although the
delivery is made in the future, the price is determined at the initial trade date.


---
In Eurocurrencies, a contract under which a deposit of fixed maturity is agreed to
at a fixed price for future delivery.


---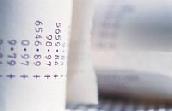 Agreement to buy or sell a set number of shares of a specific stock in a designated future
month at a price agreed upon by the buyer and seller. The contracts themselves are often traded on the futures
market. A futures contract differs from an option because an option is the right to buy or sell, whereas a
futures contract is the promise to actually make a transaction. A future is part of a class of securities called
derivatives, so named because such securities derive their value from the worth of an underlying investment.


---
A constant, set by an exchange, which when multiplied by the futures price gives
the dollar value of a stock index futures contract.


---
A contract promising a stated nominal interest rate over some specific time
period, usually several years.


---
A pure investment product in which a life company agrees, for a
single premium, to pay the principal amount of a predetermined annual crediting (interest) rate over the life of
the investment, all of which is paid at the maturity date.


---
A contract that obligates a purchaser of a project's output to make cash
payments to the project in all events, even if no product is offered for sale.


---
Preferred stock issued by a subsidiary located in a tax haven.
The subsidiary relends the money to the parent.


---
When several futures contracts are considered, the contract settling last.
Related: nearby futures contract


---
When several futures contracts are considered, the contract with the closest
settlement date is called the nearby futures contract. The next futures contract is the one that settles just after
the nearby futures contract. The contract farthest away in time from settlement is called the most distant
futures contract.


---
Next futures contract
The contract settling immediately after the nearby futures contract.


---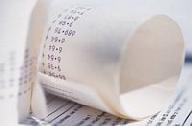 Nexus (of contracts)
A set or collection of something.


---
Open contracts
contracts which have been bought or sold without the transaction having been completed by
subsequent sale or purchase, or by making or taking actual delivery of the financial instrument or physical
commodity.


---
Optimal contract
The contract that balances the three types of agency costs (contracting, monitoring, and
misbehavior) against one another to minimize the total cost.


---
Options contract
A contract that, in exchange for the option price, gives the option buyer the right, but not
the obligation, to buy (or sell) a financial asset at the exercise price from (or to) the option seller within a
specified time period, or on a specified date (expiration date).


---
Options contract multiple
A constant, set at $100, which when multiplied by the cash index value gives the
dollar value of the stock index underlying an option. That is, dollar value of the underlying stock index = cash
index value x $100 (the options contract multiple).


---
Set of contracts perspective
View of corporation as a set of contracting relationships, among individuals
who have conflicting objectives, such as shareholders or managers. The corporation is a legal contrivance that
serves as the nexus for the contracting relationships.


---
Spot month
The nearest delivery month on a futures contract.


---
Take-or-pay contract
A contract that obligates the purchaser to take any product that is offered to it (and pay
the cash purchase price) or pay a specified amount if it refuses to take the product.


---
Turnkey construction contract
A type of construction contract under which the construction firm is
obligated to complete a project according to prespecified criteria for a price that is fixed at the time the
contract is signed.


---
Window contract
A guaranteed investment contract purchased with deposits over some future designated
time period (the "window"), usually between 3 and 12 months. All deposits made are guaranteed the same
credit rating.
Related: bullet contract.


---
contract manufacturer
an external party that has been granted an outsourcing contract to produce a part or component for an entity


---
contract vendor
an external party that has been granted an
outsourcing contract to provide a service activity for an entity


---
cost-plus contract
a contract in which the customer agrees
to reimburse the producer for the cost of the job plus a
specified profit margin over cost


---
forward contract
Agreement to buy or sell an asset in the future at an agreed price.


---
futures contract
Exchange-traded promise to buy or sell an asset in the future at a prespecified price.


---
Futures Contract
A contract in which the seller agrees to provide something to a buyer at a specified future date at an agreed price.


---
Implicit Contract
An unwritten understanding between two groups, such as an understanding between an employer and employees that employees will receive a stable wage despite business cycle activity.


---
Contract Work Hours and Safety Standards Act
A federal Act requiring federal contractors to pay overtime for hours worked exceeding 40 per week.


---
McNamara-O'Hara Service Contract Act of 1965
A federal Act requiring federal contractors to pay those employees working on a federal contract at
least as much as the wage and benefit levels prevailing locally.


---
Walsh-Healey Public Contracts Act of 1936
A federal Act that forces government contractors to comply with the government's minimum wage and hour rules.


---
Completed-Contract Method
A contract accounting method that recognizes contract revenue
only when the contract is completed. All contract costs are accumulated and reported as expense
when the contract revenue is recognized.


---
Contract Accounting
Method of accounting for sales or service agreements where completion
requires an extended period.


---
Contract
A formal written statement of the rights and obligations of each party to a transaction.


---
Deferred futures
The most distant months of a futures contract. A bond that sells at a discount and does not
pay interest for an initial period, typically from three to seven years. Compare step-up bond and payment-inkind
bond.


---
Expiration cycle
An expiration cycle relates to the dates on which options on a particular security expire. A
given option will be placed in 1 of 3 cycles, the January cycle, the February cycle, or the March cycle. At any
point in time, an option will have contracts with 4 expiration dates outstanding, 2 in near-term months and 2
in far-term months.


---
Spread
1) The gap between bid and ask prices of a stock or other security.
2) The simultaneous purchase and sale of separate futures or options contracts for the same commodity for delivery in different months.
Also known as a straddle.
3) Difference between the price at which an underwriter buys an issue from a firm
and the price at which the underwriter sells it to the public.
4) The price an issuer pays above a benchmark fixed-income yield to borrow money.


---
Timing option
For a Treasury Bond or note futures contract, the seller's choice of when in the delivery month to deliver.


---
Annuity
A contract which provides an income for a specified period of time, such as a certain number of years or for life. An annuity is like a life insurance policy in reverse. The purchaser gives the life insurance company a lump sum of money and the life insurance company pays the purchaser a regular income, usually monthly.


---
Non-Smoker Discount
In October 1996 it was announced in the international news that scientists had finally located the link between cigarette smoking and lung cancer. In the early 1980's, some Canadian Life Insurance Companies had already started recognizing that non-smokers had a better life expectancy than smokers so commenced offering premium discounts for life insurance to new applicants who have been non-smokers for at least 12 months before applying for coverage. Today, most life insurance companies offer these discounts.
Savings to non-smokers can be up to 50% of regular premium depending on age and insurance company. Most life insurance companies offering non-smoker rates insist that the person applying for coverage have abstained from any form of tobacco or marijuana for at least twelve months, some companies insist on longer periods, up to 15 years.
Tobacco use is generally considered to be cigarettes, cigarillos, cigars, pipes, chewing tobacco, nicorette gum, snuff, marijuana and nicotine patches. In addition to these, if anyone tests positive to cotinine, a by-product of nicotine, they are also considered a smoker. There are some insurance companies which allow moderate or occasional use of cigars, cigarillos or pipes as acceptable for non-smoker status. Experienced brokers are aware of how to locate these insurance companies and save you money.
Special care should be taken by applicants for coverage who qualify for non-smoker rates by virtue of having ceased a smoking habit for the required period before application, but for some reason, fall back into the smoking habit some time after obtaining coverage. While contractually, the insurance company is still bound to a non-smoking rate, the facts of the applicant's smoking hiatus may become vague over the subsequent years of the resumed habit and at time of death claim, the insurance company may decide to contest the original non-smoking declaration. The consequence is not simply a need to back pay the difference between non-smoker and smoker rates but in reality the possibility of denial of death claim. It is therefore, important to advise the servicing broker as well as the insurance company of the change in smoking habits to make certain that sufficient evidence is documented to track the non-smoking period.


---
Temporary Life Insurance
Temporary insurance coverage is available at time of application for a life insurance policy if certain conditions are met. Normally, temporary coverage relates to free coverage while the insurance company which is underwriting the risk, goes through the process of deciding whether or not they will grant a contract of coverage. The qualifications for temporary coverage vary from insurance company to insurance company but generally applicants will qualify if they are between the ages of 18 and 65, have no knowledge or suspicions of ill health, have not been absent from work for more than 7 days within the prior 6 months because of sickness or injury and total coverage applied for from all sources does not exceed $500,000. Normally a cheque covering a minimum of one months premium is required to complete the conditions for this kind of coverage. The insurance company applies this deposit towards the cost of a policy at its issue date, which may be several weeks in the future.


---
Related to : financial, finance, business, accounting, payroll, inventory, investment, money, inventory control, stock trading, financial advisor, tax advisor, credit.