Definition of Economies of scale

Economies of scale
The decrease in the marginal cost of production as a plant's scale of operations increases.


---
Related Terms:
Scope economies exist whenever the same investment can support multiple profitable
activities less expensively in combination than separately.


---
A scale in which equal proportions are shown as equal distances so that, for example, a doubling from 2 to 4 is represented by one inch, as is a doubling from 4 to 8.


---
See logarithmic scale.


---
A bank that offers to pay different rates of interest on CDs of varying rates is said to "post a scale."
Commercial paper dealers also post scales.


---
Describes a project that is in the same risk class as the whole firm.


---
When a trader or investor gradually takes a position in a security or market over time.


---
Capital rationing that under certain circumstances can be violated or even viewed
as made up of targets rather than absolute constraints.


---

The ability to produce a good or service with fewer resources than competitors. See also comparative advantage.


---
Rule in bankruptcy proceedings whereby senior creditors are required to be paid in full
before junior creditors receive any payment.


---
Goods may be returned to the seller by the purchaser without restrictions.


---
A method of costing in which all fixed and variable production costs are charged to products or services using an allocation base.


---
a cost accumulation and reporting
method that treats the costs of all manufacturing components
(direct material, direct labor, variable overhead, and
fixed overhead) as inventoriable or product costs; it is the
traditional approach to product costing; it must be used for
external financial statements and tax returns


---
A methodology under which all manufacturing costs are assigned
to products, while all non-manufacturing costs are expensed in the current period.


---
Schedule of depreciation rates allowed for tax purposes.


---
Total liabilities exceed total assets. A firm with a negative net worth is insolvent on
the books.


---
acid test ratio (also called the quick ratio)
The sum of cash, accounts receivable, and short-term marketable
investments (if any) is divided by
total current liabilities to compute this ratio. Suppose that the short-term
creditors were to pounce on a business and not agree to roll over the
debts owed to them by the business. In this rather extreme scenario, the
acid test ratio reveals whether its cash and near-cash assets are enough
to pay its short-term current liabilities. This ratio is an extreme test that
is not likely to be imposed on a business unless it is in financial straits.
This ratio is quite relevant when a business is in a liquidation situation
or bankruptcy proceedings.


---

Activity-based costing
A method of costing that uses cost pools to accumulate the cost of significant business activities and then assigns the costs from the cost pools to products or services based on cost drivers.


---
activity based costing (ABC)
A relatively new method advocated for the
allocation of indirect costs. The key idea is to classify indirect costs,
many of which are fixed in amount for a period of time, into separate
activities and to develop a measure for each activity called a cost driver.
The products or other functions in the business that benefit from the
activity are allocated shares of the total indirect cost for the period based
on their usage as measured by the cost driver.


---
activity-based costing (ABC)
a process using multiple cost drivers to predict and allocate costs to products and services;
an accounting system collecting financial and operational
data on the basis of the underlying nature and extent
of business activities; an accounting information and
costing system that identifies the various activities performed
in an organization, collects costs on the basis of
the underlying nature and extent of those activities, and
assigns costs to products and services based on consumption
of those activities by the products and services


---
Activity-based costing (ABC)
A cost allocation system that compiles costs and assigns
them to activities based on relevant activity drivers. The cost of these activities can
then be charged to products or customers to arrive at a much more relevant allocation
of costs than was previously the case.


---
Actual cost
The actual expenditure made to acquire an asset, which includes the supplierinvoiced
expense, plus the costs to deliver and set up the asset.


---
actual cost system
a valuation method that uses actual direct
material, direct labor, and overhead charges in determining
the cost of Work in Process Inventory


---
Adjusted Cash Flow Provided by Continuing Operations
Cash flow provided by operating
activities adjusted to provide a more recurring, sustainable measure. Adjustments to reported cash
provided by operating activities are made to remove such nonrecurring cash items as: the operating
component of discontinued operations, income taxes on items classified as investing or financing activities, income tax benefits from nonqualified employee stock options, the cash effects of purchases and sales of trading securities for nonfinancial firms, capitalized expenditures, and other nonrecurring cash inflows and outflows.


---
Agency cost view
The argument that specifies that the various agency costs create a complex environment in
which total agency costs are at a minimum with some, but less than 100%, debt financing.


---
Agency costs
The incremental costs of having an agent make decisions for a principal.


---
Aggregate Production Function
An equation determining aggregate output as a function of aggregate inputs such as labor and capital.


---
Aggressive Cost Capitalization
cost capitalization that stretches the flexibility within generally
accepted accounting principles beyond its intended limits, resulting in reporting as assets
items that more reasonably should have been expensed. The purpose of this activity is likely to
alter financial results and financial position in order to create a potentially misleading impression
of a firm's business performance or financial position.


---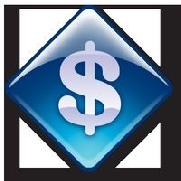 All-in cost
Total costs, explicit and implicit.


---
All or none
Requirement that none of an order be executed unless all of it can be executed at the specified price.


---
All-or-none underwriting
An arrangement whereby a security issue is canceled if the underwriter is unable
to re-sell the entire issue.


---
Amortized Cost
cost of a security adjusted for the amortization of any purchase premium or
discount.


---
appraisal cost
a quality control cost incurred for monitoring
or inspection; compensates for mistakes not eliminated
through prevention activities


---
At-the-money
An option is at-the-money if the strike price of the option is equal to the market price of the
underlying security. For example, if xyz stock is trading at 54, then the xyz 54 option is at-the-money.


---
attribute-based costing (ABC II)
an extension of activitybased costing using cost-benefit analysis (based on increased customer utility) to choose the product attribute
enhancements that the company wants to integrate into a product


---
Average-Cost Inventory Method
The inventory cost-flow assumption that assigns the average
cost of beginning inventory and inventory purchases during a period to cost of goods sold and
ending inventory.


---
Average cost of capital
A firm's required payout to the bondholders and to the stockholders expressed as a
percentage of capital contributed to the firm. Average cost of capital is computed by dividing the total
required cost of capital by the total amount of contributed capital.


---
Avoidable costs
costs that are identifiable with and able to be influenced by decisions made at the business
unit (e.g. division) level.


---
backflush costing
a streamlined cost accounting method that speeds up, simplifies, and reduces accounting effort in an environment that minimizes inventory balances, requires
few allocations, uses standard costs, and has minimal variances
from standard


---
Bankruptcy cost view
The argument that expected indirect and direct bankruptcy costs offset the other
benefits from leverage so that the optimal amount of leverage is less than 100% debt finaning.


---
Batch cost
A cost that is incurred when a group of products or services are produced,
and which cannot be identified to specific products or services within each group.


---
batch-level cost
a cost that is caused by a group of things
being made, handled, or processed at a single time


---
budgeted cost
a planned expenditure


---
Business Expansion Investment
The use of capital to create more money through the addition of fixed assets or through income producing vehicles.


---
Call money rate
Also called the broker loan rate , the interest rate that banks charge brokers to finance
margin loans to investors. The broker charges the investor the call money rate plus a service charge.


---
Canadian Life and Health Insurance Association (CLHIA)
An association of most of the life and health insurance companies in Canada that conducts research and compiles information about the life and health insurance industry in Canada.


---
Capital Cost Allowance (CCA)
The annual depreciation expense allowed by the Canadian Income Tax Act.


---
capital investment analysis
Refers to various techniques and procedures
used to determine or to analyze future returns from an investment
of capital in order to evaluate the capital recovery pattern and the
periodic earnings from the investment. The two basic tools for capital
investment analysis are (1) spreadsheet models (which I strongly prefer)
and (2) mathematical equations for calculating the present value or
internal rate of return of an investment. Mathematical methods suffer
from a lack of information that the decision maker ought to consider. A
spreadsheet model supplies all the needed information and has other
advantages as well.


---
Capital Investments
Money used to purchase fixed assets for a business, such as land, buildings, or machinery. Also, money invested in a business on the understanding that it will be used to purchase permanent assets rather than to cover day-to-day operating expenses.


---
capitalization of costs
When a cost is recorded originally as an increase
to an asset account, it is said to be capitalized. This means that the outlay
is treated as a capital expenditure, which becomes part of the total
cost basis of the asset. The alternative is to record the cost as an expense
immediately in the period the cost is incurred. Capitalized costs refer
mainly to costs that are recorded in the long-term operating assets of a
business, such as buildings, machines, equipment, tools, and so on.


---
Capitalized Cost An expenditure or accrual that is reported as an asset to be amortized against
future-period revenue.


---
Carring costs
costs that increase with increases in the level of investment in current assets.


---
carrying cost
the total variable cost of carrying one unit of
inventory in stock for one year; includes the opportunity
cost of the capital invested in inventory


---
Carrying cost
The cost of holding inventory, which can include insurance,
spoilage, rent, and other expenses.


---
carrying costs
costs of maintaining current assets, including opportunity cost of capital.


---
Cash cost
The amount of cash expended.


---
cash flow from operating activities, or cash flow from profit
This equals the cash inflow from sales during the period minus the cash
outflow for expenses during the period. Keep in mind that to measure
net income, generally accepted accounting principles require the use of
accrual-basis accounting. Starting with the amount of accrual-basis net
income, adjustments are made for changes in accounts receivable,
inventories, prepaid expenses, and operating liabilities—and depreciation
expense is added back (as well as any other noncash outlay
expense)—to arrive at cash flow from profit, which is formally labeled
cash flow from operating activities in the externally reported statement
of cash flows.


---
Cash flow from operations
A firm's net cash inflow resulting directly from its regular operations
(disregarding extraordinary items such as the sale of fixed assets or transaction costs associated with issuing
securities), calculated as the sum of net income plus non-cash expenses that were deducted in calculating net
income.


---
Cash Flow Provided by Operating Activities
With some exceptions, the cash effects of transactions
that enter into the determination of net income, such as cash receipts from sales of goods
and services and cash payments to suppliers and employees for acquisitions of inventory and
expenses.


---
Cash Flow Provided or Used from Financing Activities
Cash receipts and payments involving
liability and stockholders' equity items, including obtaining cash from creditors and repaying
the amounts borrowed and obtaining capital from owners and providing them with a return on,
and a return of, their investments.


---
Cash Flow Provided or Used from Investing Activities
Cash receipts and payments involving
long-term assets, including making and collecting loans and acquiring and disposing of
investments and productive long-lived assets.


---
CASH FLOWS FROM FINANCING ACTIVITIES
A section on the cash-flow statement that shows how much cash a company raised by selling stocks or bonds this year and how much was paid out for cash dividends and other finance-related obligations.


---
CASH FLOWS FROM INVESTING ACTIVITIES
A section on the cashflow statement that shows how much cash came in and went out because of various investing activities like purchasing machinery.


---
CASH FLOWS FROM OPERATIONS
A section on the cash-flow Stockholders' equity statement that shows how much cash came into a company and how much went out during the normal course of business.


---
Combination matching
Also called horizon matching, a variation of multiperiod immunization and cash
flow matching in which a portfolio is created that is always duration matched and also cash-matched in the
first few years.


---
Combination strategy
A strategy in which a put and with the same strike price and expiration are either both
bought or both sold. Related: Straddle


---
committed cost
a cost related either to the long-term investment
in plant and equipment of a business or to the
organizational personnel whom top management deem
permanent; a cost that cannot be changed without longrun
detriment to the organization


---
company cost of capital
Expected rate of return demanded by investors in a company, determined by the average risk of the company's assets and operations.


---
Comparison universe
The collection of money managers of similar investment style used for assessing
relative performance of a portfolio manager.


---
Component
Raw materials or subassemblies used to make either finished goods
or higher levels of subassembly.


---
Consol
A type of bond that has an infinite life but is not issued in the U.S. capital markets.


---
Consolidated Omnibus Budget Reconciliation Act (COBRA)
A federal Act
containing the requirements for offering insurance to departed employees.


---
Consolidation
The combining of two or more firms to form an entirely new entity.


---
Consolidation
A summarization of the financial statements of a parent company and
those of its subsidiaries over which it has voting control of common stock.


---
Consortium banks
A merchant banking subsidiary set up by several banks that may or may not be of the
same nationality. Consortium banks are common in the Euromarket and are active in loan syndication.


---
controllable cost
a cost over which a manager has the ability to authorize incurrence or directly influence magnitude


---
conversion cost
Refers to the sum of manufacturing direct labor and overhead
costs of products. The cost of raw materials used to make products
is not included in this concept. Generally speaking, this is a rough measure
of the value added by the manufacturing process.


---
conversion cost
the total of direct labor and overhead cost;
the cost necessary to transform direct material into a finished good or service


---
Cost
A resource sacrificed or forgone to achieve a specific objective (Horngren et al.), defined
typically in monetary terms.


---
cost
the cash or cash equivalent value necessary to attain an
objective such as acquiring goods and services, complying
with a contract, performing a function, or producing and
distributing a product


---
Cost
The expense incurred to create and sell a product or service. If a product is not
sold, then it is recorded as an asset, whereas the sale of a product or service will
result in the recording of all related costs as an expense.


---
cost accounting
a discipline that focuses on techniques or
methods for determining the cost of a project, process, or
thing through direct measurement, arbitrary assignment, or
systematic and rational allocation


---
Cost Accounting Standards Board (CASB)
a body established by Congress in 1970 to promulgate cost accounting
standards for defense contractors and federal agencies; disbanded
in 1980 and reestablished in 1988; it previously issued
pronouncements still carry the weight of law for those
organizations within its jurisdiction


---
cost accumulation
the approach to product costing that determines
which manufacturing costs are recorded as part
of product cost


---
cost allocation
the assignment, using some reasonable basis,
of any indirect cost to one or more cost objects


---
cost avoidance
the practice of finding acceptable alternatives
to high-cost items and/or not spending money for
unnecessary goods or services


---
Cost basis
An asset's purchase price, plus costs associated with the purchase, like installation fees, taxes, etc.


---
Cost behaviour
The idea that fixed costs and variable costs react differently to changes in the volume of
products/services produced.


---
Cost-Benefit Analysis
The calculation and comparison of the costs and benefits of a policy or project.


---
cost-benefit analysis the analytical process of comparing the
relative costs and benefits that result from a specific course
of action (such as providing information or investing in a
project)


---
Cost-benefit ratio
The net present value of an investment divided by the investment's initial cost. Also called
the profitability index.


---
cost center
a responsibility center in which the manager has
the authority to incur costs and is evaluated on the basis
of how well costs are controlled


---
Cost centre
A division or unit of an organization that is responsible for controlling costs.


---
Cost company arrangement
Arrangement whereby the shareholders of a project receive output free of
charge but agree to pay all operating and financing charges of the project.


---
cost consciousness
a company-wide attitude about the topics
of cost understanding, cost containment, cost avoidance,
and cost reduction


---
cost containment
the practice of minimizing, to the extent
possible, period-by-period increases in per-unit variable
and total fixed costs


---
Cost control
The process of either reducing costs while maintaining the same level of productivity or maintaining costs while increasing productivity.


---
cost control system
a logical structure of formal and/or informal
activities designed to analyze and evaluate how well
expenditures are managed during a period


---
Cost depletion
A method of expensing the cost of a resource consumed by first determining
the total investment in the resource (such as the procurement of a coal mine),
then determining the total amount of extractable resource (such as tons of available
coal), and then assigning costs to each consumed unit of the resource, based on the
proportion of the total available amount that has been used.


---
Cost driver
The most significant cause of the cost of an activity, a measure of the demand for an activity
by each product/service enabling the cost of activities to be assigned from cost pools to products/services.


---
cost driver
a factor that has a direct cause-effect relationship
to a cost; an activity creating a cost


---
Cost driver
A factor that directly impacts the incidence of a cost, and which is generally
based on varying levels of activity.


---
cost driver analysis
the process of investigating, quantifying,
and explaining the relationships of cost drivers and
their related costs


---
cost leadership strategy
a plan to achieve the position in a
competitive environment of being the low cost producer of
a product or provider of a service; it provides one method
of avoiding competition


---
cost management system (CMS)
a set of formal methods
developed for planning and controlling an organization's
cost-generating activities relative to its goals and objectives
cost object anything to which costs attach or are related


---
Cost object
Anything for which a measurement of cost is required – inputs, processes, outputs or responsibility centres.


---
Cost object
An item for which a cost is compiled. For example, this can be a product,
a service, a project, a customer, or an activity.


---
Related to : financial, finance, business, accounting, payroll, inventory, investment, money, inventory control, stock trading, financial advisor, tax advisor, credit.