Definition of Director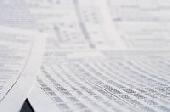 Director
A member of a company's Board of directors.


---
Related Terms:
A subcommittee of a company's board of directors assigned the responsibility
of ensuring that corporate financial reporting is fair and honest and that an audit is conducted
in a probing and diligent manner.


---
Ownership shares issued by a business corporation. A business
corporation may issue more than one class of capital stock shares.
One class may give voting privileges in the election of the directors of the
corporation while the other class does not. One class (called preferred
stock) may entitle a certain amount of dividends per share before cash
dividends can be paid on the other class (usually called common stock).
Stock shares may have a minimum value at which they have to be issued
(called the par value), or stock shares can be issued for any amount
(called no-par stock). Stock shares may be traded on public markets such
as the New York Stock Exchange or over the Nasdaq network. There are
about 10,000 stocks traded on public markets (although estimates vary
on this number). In this regard, I find it very interesting that there are
more than 8,000 mutual funds that invest in stocks.


---
These are securities that represent equity ownership in a company. Common shares let an
investor vote on such matters as the election of directors. They also give the holder a share in a company's
profits via dividend payments or the capital appreciation of the security.


---
a company committee comprised mainly of members of the board of directors; is responsible
for establishing compensation packages for top management
and setting general compensation policies and guidelines


---
A system of voting for directors of a corporation in which shareholder's total number of
votes is equal to his number of shares held times the number of candidates.


---
Voting system in which all the votes one shareholder is allowed to cast can be cast for one candidate for the board of directors.


---
The date on which a firm's directors meet and announce the date and amount of the next
dividend.


---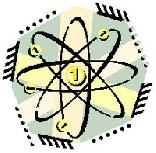 The date on which the board of directors has declared a dividend.


---
A payment made to shareholders that is proportional to the number of shares
owned. It is authorized by the Board of directors.


---
A corporation that owns enough voting stock in another firm to control management and
operations by influencing or electing its board of directors.


---
Trading by officers, directors, major stockholders, or others who hold private inside
information allowing them to benefit from buying or selling stock.


---
These are directors and senior officers of a corporation -- in effect those who have access to inside
information about a company. An insider also is someone who owns more than 10% of the voting shares of a
company.


---
Voting system under which each director is voted upon separately. Related: cumulative voting.


---
Voting system in which each director is voted on separately.


---
Management refers to the individuals in an entity that have the authority and the responsibility to manage the entity. The positions of these individuals, and their titles, vary from one entity to another and, to some extent, from one country to another depending on the local laws and customs. Thus, when the context requires it, the term includes the board of directors or committees of the board which are designated to oversee certain matters (e.g., audit committee).


---
Proxy contest
A battle for the control of a firm in which the dissident group seeks, from the firm's other
shareholders, the right to vote those shareholder's shares in favor of the dissident group's slate of directors.
Also called proxy fight.


---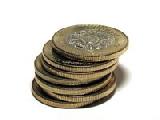 Straight voting
A shareholder may cast all of his votes for each candidate for the board of directors.


---
takeover
the acquisition of managerial control of the corporation
by an outside or inside investor; control is achieved
by acquiring enough stock and stockholder votes to control
the board of directors and management


---
Voting rights
The right to vote on matters that are put to a vote of security holders. For example the right to
vote for directors.


---
Related to : financial, finance, business, accounting, payroll, inventory, investment, money, inventory control, stock trading, financial advisor, tax advisor, credit.