Definition of Straight voting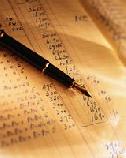 Straight voting
A shareholder may cast all of his votes for each candidate for the board of directors.


---
Related Terms:
A group of shareholders banding together to vote their shares in a single block.


---
A system of voting for directors of a corporation in which shareholder's total number of
votes is equal to his number of shares held times the number of candidates.


---
A fixed-rate coupon Eurobond.


---
voting system under which each director is voted upon separately. Related: cumulative voting.


---
An equal dollar amount of depreciation in each accounting period.


---
Also called investment value, the value of a convertible security without the con-version option.


---
The right to vote on matters that are put to a vote of security holders. For example the right to
vote for directors.


---

A depreciation method that depreciates an asset the same amount for each year of its estimated
life.


---
A method of depreciation.


---
This depreciation method allocates a uniform
amount of the cost of long-lived operating assets (fixed assets) to each
year of use. It is the basic alternative to the accelerated depreciation
method. When using the straight-line method, a business may estimate a
longer life for a fixed asset than when using the accelerated method
(though not necessarily in every case). Both methods are allowed for
income tax and under generally accepted accounting principles (GAAP).


---
voting system in which all the votes one shareholder is allowed to cast can be cast for one candidate for the board of directors.


---
voting system in which each director is voted on separately.


---
Constant depreciation for each year of the asset's accounting life.


---
Related to : financial, finance, business, accounting, payroll, inventory, investment, money, inventory control, stock trading, financial advisor, tax advisor, credit.