Definition of Demand Deposit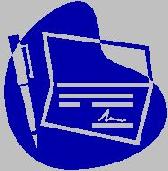 Demand Deposit
A bank deposit that can be withdrawn on demand, such as a deposit in a checking account.


---
Related Terms:
Checking accounts that pay no interest and can be withdrawn upon demand.


---
M1-A: Currency plus demand deposits
M1-B: M1-A plus other checkable deposits.
M2: M1-B plus overnight repos, money market funds, savings, and small (less than $100M) time deposits.
M3: M-2 plus large time deposits and term repos.
L: M-3 plus other liquid assets.


---
demand deposits that pay interest.


---
Total quantity of goods and services demanded.


---
Combinations of the price level and income for which the goods and services market is in equilibrium, or for which both the goods and services market and the money market are in equilibrium.


---
Certificates issued by a U.S. depositary bank, representing foreign
shares held by the bank, usually by a branch or correspondent in the country of issue. One ADR may
represent a portion of a foreign share, one share or a bundle of shares of a foreign corporation. If the ADR's
are "sponsored," the corporation provides financial information and other assistance to the bank and may
subsidize the administration of the ADRs. "Unsponsored" ADRs do not receive such assistance. ADRs carry
the same currency, political and economic risks as the underlying foreign share; the prices of the two, adjusted for the SDR/ordinary ratio, are kept essentially identical by arbitrage. American depositary shares(ADSs) are
a similar form of certification.


---
Better known as CDIC, this is an organization which insures qualifying deposits and GICs at savings institutions, mainly banks and trust companys, which belong to the CDIC for amounts up to $60,000 and for terms of up to five years. Many types of deposits are not insured, such as mortgage-backed deposits, annuities of duration of more than five years, and mutual funds.


---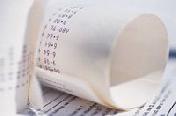 Also called a time deposit, this is a certificate issued by a bank or thrift that
indicates a specified sum of money has been deposited. A CD bears a maturity date and a specified interest
rate, and can be issued in any denomination. The duration can be up to five years.


---
A bank deposit that cannot be withdrawn for a specified period of time. See also term deposit.


---
An amount desired, in the sense that people are willing and able to pay to obtain this amount. Always associated with a given price.


---
A bank line of credit that enables a customer to borrow on a daily or on-demand basis.


---
A loan which must be repaid in full on demand.


---
Fiscal or monetary policy designed to influence aggregate demand for goods and services.


---
Short-term securities that are repayable immediately upon the holder's demand.


---
Inflation whose initial cause is excess demand rather than cost increases. See also cost-push inflation.


---
Demand shock
An event that affects the demand for goods in services in the economy.


---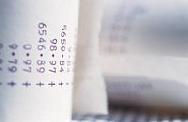 Deposit Creation
The process whereby the banking system transforms a dollar of reserves into several dollars of money supply.


---
Deposit Switching
Central bank switching of government deposits between the central bank and commercial banks.


---
Depository transfer check (DTC)
Check made out directly by a local bank to a particular firm or person.


---
Depository Trust Company (DTC)
DTC is a user-owned securities depository which accepts deposits of
eligible securities for custody, executes book-entry deliveries and records book-entry pledges of securities in
its custody, and provides for withdrawals of securities from its custody.


---
Direct Deposit
The direct transfer of payroll funds from the company bank account
directly into that of the employee, avoiding the use of a paycheck.


---
direct deposit
A system where funds are electronically credited to your account by a financial institution or a payroll service. For example, you can arrange with your employer to have your pay cheques automatically deposited into your no fee bank account.


---
Electronic depository transfers
The transfer of funds between bank accounts through the Automated
Clearing House (ACH) system.


---
Eurocurrency deposit
A short-term fixed rate time deposit denominated in a currency other than the local
currency (i.e. US$ deposited in a London bank).


---
Excess Demand
A situation in which demand exceeds supply.


---
Federal Deposit Insurance Corporation (FDIC)
A federal institution that insures bank deposits.


---
Hedging demands
demands for securities to hedge particular sources of consumption risk, beyond the usual
mean-variance diversification motivation.


---
International Depository Receipt (IDR)
A receipt issued by a bank as evidence of ownership of one or more
shares of the underlying stock of a foreign corporation that the bank holds in trust. The advantage of the IDR
structure is that the corporation does not have to comply with all the regulatory issuing requirements of the
foreign country where the stock is to be traded. The U.S. version of the IDR is the American depository
Receipt (ADR).


---
MBS Depository
A book-entry depository for GNMA securities. The depository was initially operated by
MBSCC and is currently in the process of becoming a separately incorporated, participant-owned, limitedpurpose
trust company organized under the State of New York Banking Law.


---
Money market demand account
An account that pays interest based on short-term interest rates.


---
Multiple Deposit Creation
The process whereby the money multiplier operates.


---
Negotiated certificate of deposit
A large-denomination CD, generally $1MM or more, that can be sold but
cannot be cashed in before maturity.


---
Notice Deposit
See term deposit.


---
pre-authorized direct deposit
A system where funds are electronically credited to your account by a financial institution or a payroll service.


---
Precautionary demand (for money)
The need to meet unexpected or extraordinary contingencies with a
buffer stock of cash.


---
Savings deposits
Accounts that pay interest, typically at below-market interest rates, that do not have a
specific maturity, and that usually can be withdrawn upon demand.


---
Security deposit (initial)
Synonymous with the term margin. A cash amount of funds that must be deposited
with the broker for each contract as a guarantee of fulfillment of the futures contract. It is not considered as
part payment or purchase. Related: margin


---
Security deposit (maintenance)
Related: Maintenance margin security market line (SML). A description of
the risk return relationship for individual securities, expressed in a form similar to the capital market line.


---
Speculative demand (for money)
The need for cash to take advantage of investment opportunities that may arise.


---
Term Deposit
An interest-earning bank deposit that cannot be withdrawn without penalty until a specific time.


---
Time deposit
Interest-bearing deposit at a savings institution that has a specific maturity.
Related: certificate of deposit.


---
Time Deposit
See term deposit.


---
Transaction demand (for money)
The need to accommodate a firm's expected cash transactions.


---
Variable rated demand bond (VRDB)
Floating rate bond that can be sold back periodically to the issuer.


---
Warehouse demand
The demand for a part by an outlying warehouse.


---
Insured Retirement Plan
This is a recently coined phrase describing the concept of using Universal Life Insurance to tax shelter earnings which can be used to generate tax-free income in retirement. The concept has been described by some as "the most effective tax-neutralization strategy that exists in Canada today."
In addition to life insurance, a Universal Life Policy includes a tax-sheltered cash value fund that cannot exceed the policy's face value. deposits made into the policy are partially used to fund the life insurance and partially grow tax sheltered inside the policy. It should be pointed out that in order for this to work, you must make deposits into this kind of policy well in excess of the cost of the underlying insurance. Investment of the cash value inside the policy are commonly mutual fund type investments. Upon retirement, the policy owner can draw on the accumulated capital in his/her policy by using the policy as collateral for a series of demand loans at the bank. The loans are structured so the sum of money borrowed plus interest never exceeds 75% of the accumulated investment account. The loans are only repaid with the tax free death benefit at the death of the policy holder. Any remaining funds are paid out tax free to named beneficiaries.
Recognizing the value to policy holders of this use of Universal Life Insurance, insurance companies are reworking features of their products to allow the policy holder to ask to have the relationship of insurance to investment growth tracked so that investment growth inside the policy may be maximized. The only potential downside of this strategy is the possibility of the government changing the tax rules to prohibit using a life insurance product in this manner.


---
Margin call
A demand for additional funds because of adverse price movement. Maintenance margin
requirement, security deposit maintenance
Margin of safety With respect to working capital management, the difference between 1) the amount of longterm
financing, and 2) the sum of fixed assets and the permanent component of current assets.


---
Related to : financial, finance, business, accounting, payroll, inventory, investment, money, inventory control, stock trading, financial advisor, tax advisor, credit.