Definition of computer integrated manufacturing (CIM)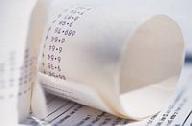 computer integrated manufacturing (CIM)
the integration of two or more flexible manufacturing systems through the use of a host computer and an information networking system


---
Related Terms:
a system using computer graphics for product designs


---
the use of computers to control production processes through numerically
controlled (NC) machines, robots, and automated assembly systems


---
a production system in which a single factory manufactures numerous variations
of products through the use of computer-controlled
robots
focused factory arrangement
an arrangement in which a
vendor (which may be an external party or an internal corporate
division) agrees to provide a limited number of
products according to specifications or to perform a limited
number of unique services to a company that is typically
operating on a just-in-time system


---
a production system that attempts to acquire components and produce inventory only as needed, to minimize product defects, and to
reduce lead/setup times for acquisition and production


---
a linear or U-shaped production grouping of workers or machines


---
a ratio resulting from dividing the actual production time by total lead time;
reflects the proportion of lead time that is value-added


---
a fully integrated materials requirement planning system that involves
top management and provides a basis for both strategic
and tactical planning


---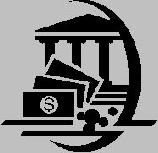 The term for several manufacturing innovations that
result in a "pull" method of production, in which each manufacturing workstation
creates just enough product for the immediate needs of the next workstation in the
production process.


---
An expansion of the material requirements planning concept, with additional computer-based capabilities in the areas of
direct labor and machine capacity planning.


---
An integrated, computerized system for planning
all manufacturing resources.


---
Related to : financial, finance, business, accounting, payroll, inventory, investment, money, inventory control, stock trading, financial advisor, tax advisor, credit.