Definition of Compensation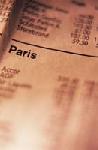 Compensation
All forms of pay given to an employee in exchange for services rendered.


---
Related Terms:
a company committee comprised mainly of members of the board of directors; is responsible
for establishing compensation packages for top management
and setting general compensation policies and guidelines


---
a foundation for the compensation plan that addresses the role compensation should play in the organization


---
pay related to current performance
that will be received at a later time, typically after retirement


---
a pay plan based on the time spent on the task rather than the work accomplished


---
Employer-paid insurance that provides their employees with wage compensation if they are injured on the job.

---
The level of earnings in an incentive compensation or bonus plan below which no incentive
compensation or bonus is earned. Also termed a floor.


---
The level of earnings in an incentive compensation or bonus plan above which no additional
incentive compensation or bonus is earned. Also termed a ceiling.


---

An excess balance that is left in a bank to provide indirect compensation for loans
extended or services provided.


---
compensation that is dependent on the
achievement of some performance objective


---
A person who renders services to another entity in exchange for compensation.


---
a profit-sharing compensation program in which investments are made in
the securities of the employer


---
A person or entity that directs and controls the work of individuals in
exchange for compensation.


---
The official seizure by a government of private property. Any government has the right to
seize such property, according to international law, if prompt and adequate compensation is given.


---
A theory that nominal interest rates in two or more countries should be equal to the required real
rate of return to investors plus compensation for the expected amount of inflation in each country.


---
compensation paid to top-level management by a target firm if a takeover occurs.


---
Gross spread
The fraction of the gross proceeds of an underwritten securities offering that is paid as
compensation to the underwriters of the offering.


---

interest
The cost of a loan or the compensation paid for the use of money. For example, you are paid interest for deposits you make into a savings account, and you pay interest for money that you borrow from a low-cost borrowing account.


---
Managerial decisions
Decisions concerning the operation of the firm, such as the choice of firm size, firm
growth rates, and employee compensation.


---
Negotiated offering
An offering of securities for which the terms, including underwriters' compensation,
have been negotiated between the issuer and the underwriters.


---
risk premium
Expected return in excess of risk-free return as compensation for risk.


---
Stock option
A right to purchase a specific maximum number of shares at a specific
price no later than a specific date. It is a commonly used form of incentive compensation.


---
Structured Settlement
Historically, damages paid out during settlement of personal physical injury cases were distributed in the form of a lump-sum cash payment to the plaintiff. This windfall was intended to provide for a lifetime of medical and income needs. The claimant or his/her family was then forced into the position of becoming the manager of a large sum of money.
In an effort to create a more financially stable arrangement for the claimant, the Structured Settlement was developed. A Structured Settlement is an alternative to a lump sum cash payment in the resolution of personal physical injury, wrongful death, or workers' compensation cases. The settlement usually consists of two components: an up-front cash payment to provide for immediate needs and a series of future periodic payments which are funded by the defendant's purchase of one or more annuity policies. Those payors make payments directly to the claimant. In the unfortunate event of the claimant's death, a guaranteed portion of the settlement may be directed to a beneficiary or his/her estate.
A Structured Settlement is a guaranteed source of funds paid to the claimant or his/her family on a tax-free basis.


---
Take-up fee
A fee paid to an underwriter in connection with an underwritten rights offering or an
underwritten forced conversion as compensation for each share of common stock he underwriter obtains and
must resell upon the exercise of rights or conversion of bonds.


---
tax-deferred income
current compensation that is taxed at a future date


---
tax-exempt income
current compensation that is never taxed


---
Related to : financial, finance, business, accounting, payroll, inventory, investment, money, inventory control, stock trading, financial advisor, tax advisor, credit.