Definition of Clear Card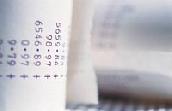 Clear Card
A credit card from which payments are deducted over subsequent time periods.


---
Related Terms:
A collection of 32 regional electronic interbank networks used to
process transactions electronically with a guaranteed one-day bank collection float.


---
The large clearing banks that dominate deposit taking and short-term lending in the domestic
sterling market.


---
Certificates of Amortized Revolving Debt. Pass-through securities backed by credit card receivables.


---
A trade is carried out by the seller delivering securities and the buyer delivering funds in proper form.
A trade that does not clear is said to fail.


---
To eliminate a long or short position, leaving no ownership or obligation.


---
A computerized clearing system for sterling funds
that began operations in 1984. It includes 14 member banks, nearly 450 participating banks, and is one of the
clearing companies within the structure of the Association for Payment clearing Services (APACS).


---
An international wire transfer system for high-value
payments operated by a group of major banks.


---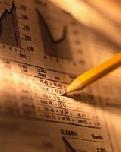 A member firm of a clearing house. Each clearing member must also be a member of the
exchange. Not all members of the exchange, however, are members of the clearing organization. All trades of
a non-clearing member must be registered with, and eventually settled through, a clearing member.


---
An adjunct to a futures exchange through which transactions executed its floor are settled by a
process of matching purchases and sales. A clearing organization is also charged with the proper conduct of
delivery procedures and the adequate financing of the entire operation.


---
One of two principal clearing systems in the Eurobond market. It began operations in 1968, is
located in Brussels, and is managed by Morgan Guaranty Bank.


---
Firms that clear on more than one exchange.


---
Total demand for loans by borrowers equals total supply of loans from lenders. The market,
any market, clears at the equilibrium rate of interest or price.


---
A wholly owned subsidiary of the Midwest Stock
Exchange that operates a clearing service for the comparison, netting, and margining of agency-guaranteed
MBSs transacted for forward delivery.


---
The right of the seller of a Treasury Bond futures contract to give notice of intent to deliver
at or before 8:00 p.m. Chicago time after the closing of the exchange (3:15 p.m. Chicago time) when the
futures settlement price has been fixed. Related: Timing option.


---
A system of non-financial performance measurement that links innovation, customer and process measures to financial performance.


---
balanced scorecard (BSC)
an approach to performance
measurement that weighs performance measures from four
perspectives: financial performance, an internal business
perspective, a customer perspective, and an innovation and
learning perspective


---
procurement card
a card given to selected employees as a
means of securing greater control over spending and eliminating
the paper-based purchase authorization process


---
standard cost card
a document that summarizes the direct
material, direct labor, and overhead standard quantities and
prices needed to complete one unit of product


---
Automated Clearing House (ACH)
A banking clearinghouse that processes direct
deposit transfers.


---
Green Card
The I-551 Permanent Resident card, held by a resident alien.


---
Paycard
A credit card into which a company directly deposits an employee's net pay.


---
Signature Card
A bank document containing the signatures of all approved signatories
that a company has approved to sign checks.


---
Timecard
A document or electronic record on which an employee records his or
her hours worked during a payroll period.


---
credit card
A revolving source of credit with a pre-established limit. You have to pay interest on a credit card if you have an outstanding balance.


---
debit card
A card which enables you to directly access your bank account when paying for purchases. So instead of paying in cash or with a credit card, a debit card allows the specified amount of the purchase to be electronically debited, or withdrawn, from your bank account. See Interac Direct Payment for an explanation of the actual procedures that you follow at the point of sale (POS) terminal to use your debit card.


---
Related to : financial, finance, business, accounting, payroll, inventory, investment, money, inventory control, stock trading, financial advisor, tax advisor, credit.