Definition of BOOK VALUE OF COMMON STOCK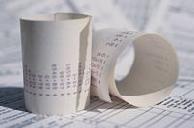 BOOK VALUE OF COMMON STOCK
The theoretical amount per share that each stockholder would receive if a company's assets were sold on the balance sheet's date. book value equals:
(stockholders' equity) / (common stock shares outstanding)


---
Related Terms:
book value of common stockholders' equity plus preferred stock.


---
The sum of all the interest options in your policy, including interest.


---
An amount of money invested plus the interest earned on that money.


---
A merger or consolidation in which an acquirer purchases the acquiree's stock.


---
Publicly traded issues that may be collateralized by mortgages and MBSs.


---
The net present value analysis of an asset if financed solely by equity
(present value of un-levered cash flows), plus the present value of any financing decisions (levered cash
flows). In other words, the various tax shields provided by the deductibility of interest and the benefits of
other investment tax credits are calculated separately. This analysis is often used for highly leveraged
transactions such as a leverage buy-out.


---
The second-largest stock exchange in the United States. It trades
mostly in small-to medium-sized companies.


---
a method of allocating joint cost to joint products using a
simulated net realizable value at the split-off point; approximated
value is computed as final sales price minus
incremental separate costs


---
Floating rate preferred stock, the dividend on which is adjusted every
seven weeks through a Dutch auction.


---
The amount of cash payable on a benefit.


---
The beta of a stock is determined as follows:
[(n) (sum of (xy)) ]-[(sum of x) (sum of y)]
[(n) (sum of (xx)) ]-[(sum of x) (sum of x)]
where: n = # of observations (24-60 months)
x = rate of return for the S&P 500 Index
y = rate of return for the stock


---
With respect to convertible bonds, the value the security would have if it were not convertible
apart from the conversion option.


---
A banker or trader's positions.


---
cash A firm's cash balance as reported in its financial statements. Also called ledger cash.


---
The Treasury and federal agencies are moving to a book-entry system in which securities are not represented by engraved pieces of paper but are maintained in computerized records at the
Fed in the names of member banks, which in turn keep records of the securities they own as well as those they
are holding for customers. In the case of other securities where a book-entry has developed, engraved
securities do exist somewhere in quite a few cases. These securities do not move from holder to holder but are
usually kept in a central clearinghouse or by another agent.


---
Book Income
Pretax income reported on the income statement.


---

Book inventory
The amount of money invested in inventory, as per a company's
accounting records. It is comprised of the beginning inventory balance, plus the
cost of any receipts, less the cost of sold or scrapped inventory. It may be significantly
different from the actual on-hand inventory, if the two are not periodically
reconciled.


---
Book profit
The cumulative book income plus any gain or loss on disposition of the assets on termination of the SAT.


---
book rate of return
Accounting income divided by book value.
Also called accounting rate of return.


---
Book Returns
book yield is the investment income earned in a year on a portfolio of assets purchased over a number of years and at different interest rates, divided by the book value of those assets.


---
Book runner
The managing underwriter for a new issue. The book runner maintains the book of securities sold.


---
Book value
A company's book value is its total assets minus intangible assets and liabilities, such as debt. A
company's book value might be more or less than its market value.


---
BOOK VALUE
An asset's cost basis minus accumulated depreciation.


---
Book Value
The value of an asset as carried on the balance sheet of a
company. In reference to the value of a company, it is the net worth
(equity) of the company.


---
Book value
An asset's original cost, less any depreciation that has been subsequently incurred.


---
book value
Net worth of the firm's assets or liabilities according
to the balance sheet.


---
book value and book value per share
Generally speaking, these terms
refer to the balance sheet value of an asset (or less often of a liability) or
the balance sheet value of owners' equity per share. Either term emphasizes
that the amount recorded in the accounts or on the books of a business
is the value being used. The total of the amounts reported for
owners' equity in its balance sheet is divided by the number of stock
shares of a corporation to determine the book value per share of its capital
stock.


---
Book value per share
The ratio of stockholder equity to the average number of common shares. book value
per share should not be thought of as an indicator of economic worth, since it reflects accounting valuation
(and not necessarily market valuation).


---
Book Value per Share
The book value of a company divided by the number of shares
outstanding


---
business-value-added activity
an activity that is necessary for the operation of the business but for which a customer would not want to pay


---
CAPITAL IN EXCESS OF PAR VALUE
What a company collected when it sold stock for more than the par value per share.


---
capital stock
Ownership shares issued by a business corporation. A business
corporation may issue more than one class of capital stock shares.
One class may give voting privileges in the election of the directors of the
corporation while the other class does not. One class (called preferred
stock) may entitle a certain amount of dividends per share before cash
dividends can be paid on the other class (usually called common stock).
stock shares may have a minimum value at which they have to be issued
(called the par value), or stock shares can be issued for any amount
(called no-par stock). stock shares may be traded on public markets such
as the New York stock Exchange or over the Nasdaq network. There are
about 10,000 stocks traded on public markets (although estimates vary
on this number). In this regard, I find it very interesting that there are
more than 8,000 mutual funds that invest in stocks.


---
Capital Stock
The total amount of plant, equipment, and other physical capital.


---
Carrying value
book value.


---
Cash flow per common share
Cash flow from operations minus preferred stock dividends, divided by the
number of common shares outstanding.


---
Cash-surrender value
An amount the insurance company will pay if the policyholder ends a whole life
insurance policy.


---
Cash Surrender Value
This is the amount available to the owner of a life insurance policy upon voluntary termination of the policy before it becomes payable by the death of the life insured. This does not apply to term insurance but only to those policies which have reduced paid up values and cash surrender values. A cash surrender in lieu of death benefit usually has tax implications.


---
Cash Surrender Value
Benefit that entitles a policy owner to an amount of money upon cancellation of a policy.


---
Cash value added (CVA)
A method of investment appraisal that calculates the ratio of the net present value of an
investment to the initial capital investment.


---
Common-base-year analysis
The representing of accounting information over multiple years as percentages
of amounts in an initial year.
common-size analysis The representing of balance sheet items as percentages of assets and of income
statement items as percentages of sales.


---
common body of knowledge (CBK)
the minimum set of knowledge needed by a person to function effectively in a particular field


---
Common market
An agreement between two or more countries that permits the free movement of capital
and labor as well as goods and services.


---
Common Shares
Are equity instruments that take no security against assets, have no fixed terms of repayment and pay no fixed dividends.


---
common-size balance sheet
Balance sheet that presents items as a percentage of total assets.


---
common-size income statement
Income statement that presents items as a percentage of revenues.


---
Common stock
These are securities that represent equity ownership in a company. common shares let an
investor vote on such matters as the election of directors. They also give the holder a share in a company's
profits via dividend payments or the capital appreciation of the security.


---
Common stock
Shares of ownership sold to the public.


---
Common Stock
A financial security that represents an ownership claim on the
assets and earnings of a company. This claim is valid after the
claims of the debt providers and preferred stockholders have been
satisfied.


---
common stock
Ownership shares in a publicly held corporation.


---
Common Stock
That part of the capital stock of a corporation that carries voting rights and represents
the last claim on assets and dividends.


---
Common stock equivalent
A convertible security that is traded like an equity issue because the optioned
common stock is trading high.


---
Common stock market
The market for trading equities, not including preferred stock.


---
Common stock/other equity
value of outstanding common shares at par, plus accumulated retained
earnings. Also called shareholders' equity.


---
Common stock ratios
Ratios that are designed to measure the relative claims of stockholders to earnings
(cash flow per share), and equity (book value per share) of a firm.


---
Conflict between bondholders and stockholders
These two groups may have interests in a corporation that
conflict. Sources of conflict include dividends, distortion of investment, and underinvestment. Protective
covenants work to resolve these conflicts.


---
Consigned stocks
Inventories owned by a company, but located on the premises
of its agents or distributors.


---
Conversion value
Also called parity value, the value of a convertible security if it is converted immediately.


---
Convertible exchangeable preferred stock
Convertible preferred stock that may be exchanged, at the
issuer's option, into convertible bonds that have the same conversion features as the convertible preferred
stock.


---
Convertible preferred stock
Preferred stock that can be converted into common stock at the option of the holder.


---
Cost of Common Stock
The rate of return required by the investors in the common stock of
the company. A component of the cost of capital.


---
Cost of Preferred Stock
The rate of return required by the investors in the preferred stock of
a company. A component of the cost of capital.


---
Cumulative preferred stock
Preferred stock whose dividends accrue, should the issuer not make timely
dividend payments. Related: non-cumulative preferred stock.


---
Departmental stocks
The informal and frequently unauthorized retention of excess inventory on the shop floor, which is used as buffer safety stock.


---
Direct stock-purchase programs
The purchase by investors of securities directly from the issuer.


---
Dividend yield (Stocks)
Indicated yield represents annual dividends divided by current stock price.


---
Earnings per share of common stock
How much profit a company made on each share of common stock this year.


---
Economic Value Added (EVA)
Operating profit, adjusted to remove distortions caused by certain accounting rules, less a charge
to cover the cost of capital invested in the business.


---
economic value added (EVA)
a measure of the extent to which income exceeds the dollar cost of capital; calculated
as income minus (invested capital times the cost of capital percentage)


---
economic value added (EVA)
Term used by the consulting firm Stern Stewart for profit remaining after deduction of the cost
of the capital employed.


---
Employee stock fund
A firm-sponsored program that enables employees to purchase shares of the firm's
common stock on a preferential basis.


---
Employee stock ownership plan (ESOP)
A company contributes to a trust fund that buys stock on behalf of
employees.


---
Employee Stock Ownership Plan (ESOP)
a profit-sharing compensation program in which investments are made in
the securities of the employer


---
Employee Stock Ownership Plan (ESOP)
A fund containing company stock and owned by employees, paid for by ongoing contributions by the employer.


---
Exchange of stock
Acquisition of another company by purchase of its stock in exchange for cash or shares.


---
Exercise value
The amount of advantage over a current market transaction provided by an in-the-money
option.


---
Exit value
The value that an asset is expected to have at the time it is sold at a predetermined
point in the future.


---
Expected value
The weighted average of a probability distribution.


---
Expected Value
The value of the possible outcomes of a variable weighted by the
probabilities of each outcome


---
Expected value of perfect information
The expected value if the future uncertain outcomes could be known
minus the expected value with no additional information.


---
Extraordinary positive value
A positive net present value.


---
Face value
See: Par value.


---
Face Value
The nominal value of a security. Also called the par value.


---
Face value
The maturity value of a security. Also known as par value,
principal value, or redemption value.


---
face value
Payment at the maturity of the bond. Also called par value or maturity value.


---
Face Value
The payoff value of a bond upon maturity. Also called par value. See principal.


---
Face Value
The nominal value which appears on the face of a document recording an entitlement, generally an amount of money that has to be repaid on the maturity of a debt instrument.


---
Fair market value
The price that an asset or service will fetch on the open market.


---
Fair Market Value
The highest price available, expressed in terms of cash, in an open and unrestricted market between informed, prudent parties acting at arm's length and under no compulsion to transact.


---
Fair Value
The amount at which an asset could be purchased or sold or a liability incurred or
settled in a current transaction between willing and informed parties. When a quoted market price
is available, fair value is the product of the number of units in question times that market price.
That product also is referred to as the item's market value. For traded securities, the terms fair
value and market value are synonymous. When no quoted market price is available for the item
in question, fair value must be estimated.


---
Firm's net value of debt
Total firm value minus total firm debt.


---
Floor stocks
Low-cost, high-usage inventory items stored near the shop floor,
which the production staff can use at will without a requisition and which are
expensed at the time of receipt, rather than being accounted for through a formal
inventory database.


---
Future value
The amount of cash at a specified date in the future that is equivalent in value to a specified
sum today.


---
Future Value
The amount a given payment, or series of payments, will be worth
at the end of a specified time period, if invested at a given rate


---
future value
the amount to which one or more sums of
money invested at a specified interest rate will grow over
a specified number of time periods


---
Future value
The value that a sum of money (the present value) earning
compound interest will have in the future.


---
future value
Amount to which an investment will grow after earning interest.


---
Future Value
The amount to which a payment or series of payments will grow by a given future date when compounded by a given interest rate. FVIF future value interest factor.


---
Growth stock
common stock of a company that has an opportunity to invest money and earn more than the
opportunity cost of capital.


---
Heavenly Parachute Stock Option
A nonqualified stock option that allows a deceased option holder's estate up to three years in which to exercise his or her
options.


---
Related to : financial, finance, business, accounting, payroll, inventory, investment, money, inventory control, stock trading, financial advisor, tax advisor, credit.