Definition of Applicant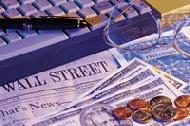 Applicant
The party applying for an insurance policy.


---
Related Terms:
This term refers to the simultaneous issue of a life annuity with a non-guaranteed period and a guaranteed life insurance policy [usually whole life or term to 100]. The face value of the life insurance would be the same amount that was used to purchase the annuity. This combination of life annuity providing the highest payout of all types of annuities, along with a guaranteed life insurance policy allowed an uninsurable person to convert his/her RRSP into the best choice of annuity and guarantee that upon his/her death, the full value of the annuity would be paid tax free through the life insurance policy to his family members. However, in the early 1990's, the Federal tax authorities put a stop to the issuing of standard life rates to rated or uninsurable applicants. Insuring a life annuity in this manner is still an excellent way to provide guaranteed tax free funds to family members but the application for the annuity and the application for the life insurance are separate transactions and today, most likely conducted through two different insurance companies so that there is no suspicion of preferential treatment given to the life insurance application.


---
This is a telephone interview of the person applying for life insurance conducted by someone from the underwriting department of the insurance company. Some insurance companies only sporadically contact applicants and some contact every applicant. On average the interview lasts between 15 to 30 minutes. The questions asked relate to personal habits (like smoking and alcohol consumption) and finances, including income and net worth, confirmation of employment, duties and the nature of the applicant's business. In addition, there are questions about driving, sports, aviation and currently held insurance. All information obtained is strictly confidential and is submitted solely to the underwriter for review.


---
This organization was established in 1902. The Medical Information Bureau (M.I.B.) is a non-profit association of life insurance companies. Its purpose is to detect and deter fraud by providing warnings called, alerts, to member companies. For example, if an insurance applicant advised one insurance company of a heart attack and then applied to another insurance company omitting this history, codes, reported by the first insurance company, indicating a heart attack would alert the second insurance company to the undisclosed history. It is a rarity, however, that the alert is the only notice of a specific medical impairement as most applicants completely disclose their history.


---
This is the maximum value of a policy that an insurance company will issue without the applicant taking a medical examination, although medical questions are invariably asked during the application process. When a non-medical issue is made through group insurance, in most cases, medical data is not requested at all.


---
In October 1996 it was announced in the international news that scientists had finally located the link between cigarette smoking and lung cancer. In the early 1980's, some Canadian Life Insurance Companies had already started recognizing that non-smokers had a better life expectancy than smokers so commenced offering premium discounts for life insurance to new applicants who have been non-smokers for at least 12 months before applying for coverage. Today, most life insurance companies offer these discounts.
Savings to non-smokers can be up to 50% of regular premium depending on age and insurance company. Most life insurance companies offering non-smoker rates insist that the person applying for coverage have abstained from any form of tobacco or marijuana for at least twelve months, some companies insist on longer periods, up to 15 years.
Tobacco use is generally considered to be cigarettes, cigarillos, cigars, pipes, chewing tobacco, nicorette gum, snuff, marijuana and nicotine patches. In addition to these, if anyone tests positive to cotinine, a by-product of nicotine, they are also considered a smoker. There are some insurance companies which allow moderate or occasional use of cigars, cigarillos or pipes as acceptable for non-smoker status. Experienced brokers are aware of how to locate these insurance companies and save you money.
Special care should be taken by applicants for coverage who qualify for non-smoker rates by virtue of having ceased a smoking habit for the required period before application, but for some reason, fall back into the smoking habit some time after obtaining coverage. While contractually, the insurance company is still bound to a non-smoking rate, the facts of the applicant's smoking hiatus may become vague over the subsequent years of the resumed habit and at time of death claim, the insurance company may decide to contest the original non-smoking declaration. The consequence is not simply a need to back pay the difference between non-smoker and smoker rates but in reality the possibility of denial of death claim. It is therefore, important to advise the servicing broker as well as the insurance company of the change in smoking habits to make certain that sufficient evidence is documented to track the non-smoking period.


---
As non-smoking rates caused a major reduction in the cost of life insurance in the early 1980's, the emergence of preferred non-smoker rates in 1998 has caused another noteworthy reduction in rates. A growing number of insurance companies are offering better rates which go beyond simply looking at gender or smoking habits. Other health related factors such as physical build, lifestyle, avocation and personal and family health history indicating longer life expectancy can add up to significant cost savings to new life insurance applicants. Make certain to ask about these new preferred rates.


---
An agreement between the mortgage banker and the loan applicant guaranteeing a specified interest
rate for a designated period, usually 60 days.


---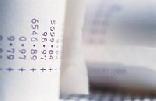 Temporary insurance coverage is available at time of application for a life insurance policy if certain conditions are met. Normally, temporary coverage relates to free coverage while the insurance company which is underwriting the risk, goes through the process of deciding whether or not they will grant a contract of coverage. The qualifications for temporary coverage vary from insurance company to insurance company but generally applicants will qualify if they are between the ages of 18 and 65, have no knowledge or suspicions of ill health, have not been absent from work for more than 7 days within the prior 6 months because of sickness or injury and total coverage applied for from all sources does not exceed $500,000. Normally a cheque covering a minimum of one months premium is required to complete the conditions for this kind of coverage. The insurance company applies this deposit towards the cost of a policy at its issue date, which may be several weeks in the future.


---
This is an option available to the applicant for life insurance which sets certain conditions under which an insurance policy will be kept in full force by the insurance company without the payment of premiums. Very specifically, a life insured would have to become totally disabled through injury or illness for a period of six months before the benefit kicks in. When it does, the insurance company retroactively pays premiums from the beginning of the disability until the time the insured is able to perform some form of regular activity. 'Totally disabled' is highlited here, because that is what is required to receive this benefit.


---
Related to : financial, finance, business, accounting, payroll, inventory, investment, money, inventory control, stock trading, financial advisor, tax advisor, credit.