Definition of usage
usage
the quantity of inventory used or sold each time interval


---
Related Terms:
The difference between the actual costs of production, selling and service and the costs that would be incurred if there were no failures during production or usage of products or services.


---
A relatively new method advocated for the
allocation of indirect costs. The key idea is to classify indirect costs,
many of which are fixed in amount for a period of time, into separate
activities and to develop a measure for each activity called a cost driver.
The products or other functions in the business that benefit from the
activity are allocated shares of the total indirect cost for the period based
on their usage as measured by the cost driver.


---
the time between the placement of an order to
the time the goods arrive for usage or are produced by
the company; it is equal to value-added time plus nonvalue-
added time


---
the level of inventory that triggers the placement
of an order for additional units; it is determined based
on usage, lead time, and safety stock


---
a method of ranking the causes of variation
in a process according to the impact on an objective
Pareto inventory analysis an analysis that separates inventory
into three groups based on annual cost-to-volume usage


---
a buffer level of inventory kept on hand by a company in the event of fluctuating usage or unusual delays in lead time


---
Any of several methods that recognize an increased amount
of depreciation in the earliest years of asset usage. This results in increased tax benefits
in the first few years of asset usage.


---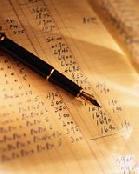 A fixed asset, something that is expected to have long-term usage within
a company, and which exceeds a minimum dollar amount (known as the capitalization
limit, or cap limit).


---
Both the decline in value of an asset over time, as well as the gradual
expensing of an asset over time, roughly in accordance with its level of usage or
decline in value through that period.


---
The multiplication of component requirements itemized on a bill of material
by the number of parent items required to determine total parts usage.


---
An inventory valuation method under which one assumes that the
first inventory item to be stored in a bin is the first one to be used, irrespective of
actual usage.


---
Low-cost, high-usage inventory items stored near the shop floor,
which the production staff can use at will without a requisition and which are
expensed at the time of receipt, rather than being accounted for through a formal
inventory database.


---
Parts with no recent prior or forecasted usage.


---
An inventory valuation method under which one assumes that the
last inventory item to be stored in a bin is the first one to be used, irrespective of
actual usage.


---
The future planned balance of an inventory item,
based on the current balance and adjusted for planned receipts and usage.


---
Shelf life control
Deliberate usage of the oldest items first, in order to avoid exceeding
a component or product's shelf life.


---

Summarized bill of materials
A bill of materials format showing the grand total
usage requirement for each component of a finished product.


---
Two-bin system
A system in which parts are reordered when their supply in one
storage bin is exhausted, requiring usage from a backup bin until the replenishment
arrives.


---
Related to : financial, finance, business, accounting, payroll, inventory, investment, money, inventory control, stock trading, financial advisor, tax advisor, credit.