Definition of Underwriting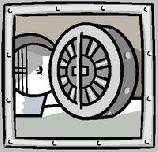 Underwriting
Acting as the underwriter in a purchase and sale.


---
Underwriting
Evaluating and classifying potential risk of a client.


---
Related Terms:
An arrangement whereby a security issue is canceled if the underwriter is unable
to re-sell the entire issue.


---
An undewriting in which an investment banking firm commits to buy the
entire issue and assumes all financial responsibility for any unsold shares.


---
The portion of the gross underwriting spread that compensates the securities firms that
underwrite a public offering for their underwriting risk.


---
For an insurance company, the difference between the premiums earned and the costs
of settling claims.


---
A group of investment banks that work together to sell new security offerings to
investors. The underwriting syndicate is led by the lead underwriter. See also: lead underwriter.
Underwritten offering
A purchase and sale.


---
A method of securities distribution/ underwriting in which the securities firm agrees to sell
as much of the offering as possible and return any unsold shares to the issuer. As opposed to a guaranteed or
fixed price sale, where the underwriter agrees to sell a specific number of shares (with the securities firm
holding any unsold shares in its own account if necessary).


---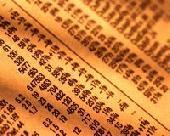 The gross underwriting spread adjusted for the impact of the announcement of the common
stock offering on the firm's share price.


---
A company's first sale of stock to the public. Securities offered in an IPO are
often, but not always, those of young, small companies seeking outside equity capital and a public market for
their stock. Investors purchasing stock in IPOs generally must be prepared to accept very large risks for the
possibility of large gains. IPO's by investment companies (closed-end funds) usually contain underwriting
fees which represent a load to buyers.


---
An agreement between two or more firms to share risk and financing responsibility in
purchasing or underwriting securities.


---
The commercial or investment bank with the primary responsibility for organizing syndicated
bank credit or bond issue. The lead manager recruits additional lending or underwriting banks, negotiates
terms of the issue with the issuer, and assesses market conditions.


---
A British term for a bank that specializes not in lending out its own funds, but in providing
various financial services such as accepting bills arising out of trade, underwriting new issues, and providing
advice on acquisitions, mergers, foreign exchange, portfolio management, etc.


---
Situation in which the terms of an offering are determined by negotiation between the issuer
and the underwriter rather than through competitive bidding by underwriting groups.


---
Costs incurred by insurance companies in signing new policies, including expenditures on commissions and other selling expenses, promotion expenses, premium
taxes, and certain underwriting expenses. Refer also to customer, member, or subscriber
acquisition costs.


---
This is a very common form of life insurance which is found in employee benefit plans and bank mortgage insurance. In employee benefit plans the form of this insurance is usually one year renewable term insurance. The cost of this coverage is based on the average age of everyone in the group. Therefore a group of young people would have inexpensive rates and an older group would have more expensive rates.
Some people rely on this kind of insurance as their primary coverage forgetting that group life insurance is a condition of employment with their employer. The coverage is not portable and cannot be taken with you if you change jobs. If you have a change in health, you may not qualify for new coverage at your new place of employment.
Bank mortgage insurance is also usually group insurance and you can tell this by virtue of the fact that you only receive a certificate of insurance, and not a complete policy. The only form in which bank mortgage insurance is sold is reducing term insurance, matching the declining mortgage balance. The only beneficiary that can be chosen for this kind of insurance is the bank. In both cases, employee benefit plan group insurance and bank mortgage insurance, the coverage is not guaranteed. This means that coverage can be cancelled by the insurance company underwriting that particular plan, if they are experiencing excessive claims.


---
This is a telephone interview of the person applying for life insurance conducted by someone from the underwriting department of the insurance company. Some insurance companies only sporadically contact applicants and some contact every applicant. On average the interview lasts between 15 to 30 minutes. The questions asked relate to personal habits (like smoking and alcohol consumption) and finances, including income and net worth, confirmation of employment, duties and the nature of the applicant's business. In addition, there are questions about driving, sports, aviation and currently held insurance. All information obtained is strictly confidential and is submitted solely to the underwriter for review.


---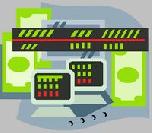 Temporary Life Insurance
Temporary insurance coverage is available at time of application for a life insurance policy if certain conditions are met. Normally, temporary coverage relates to free coverage while the insurance company which is underwriting the risk, goes through the process of deciding whether or not they will grant a contract of coverage. The qualifications for temporary coverage vary from insurance company to insurance company but generally applicants will qualify if they are between the ages of 18 and 65, have no knowledge or suspicions of ill health, have not been absent from work for more than 7 days within the prior 6 months because of sickness or injury and total coverage applied for from all sources does not exceed $500,000. Normally a cheque covering a minimum of one months premium is required to complete the conditions for this kind of coverage. The insurance company applies this deposit towards the cost of a policy at its issue date, which may be several weeks in the future.


---
Merchant Bank
A financial institution that engages in investment banking functions, such as advising clients in mergers and acquisitions, underwriting securities and taking debt or equity positions.


---
Cost of Insurance
The cost of insuring a particular individual under the policy. It is based on the amount of coverage, as well as the underwriting class, age, sex and tobacco consumption of that individual.


---
Operating Expenses
The amount of money the company must spend on overhead, distribution, taxes, underwriting the risk and servicing the policy. It is a factor in calculating premium rates.


---
Related to : financial, finance, business, accounting, payroll, inventory, investment, money, inventory control, stock trading, financial advisor, tax advisor, credit.